The kitchen is the heart of the home, and designing your dream kitchen is an exciting opportunity to create a space that is both functional and aesthetically pleasing.
Whether you're starting from scratch or renovating an existing kitchen, careful planning and attention to detail are key.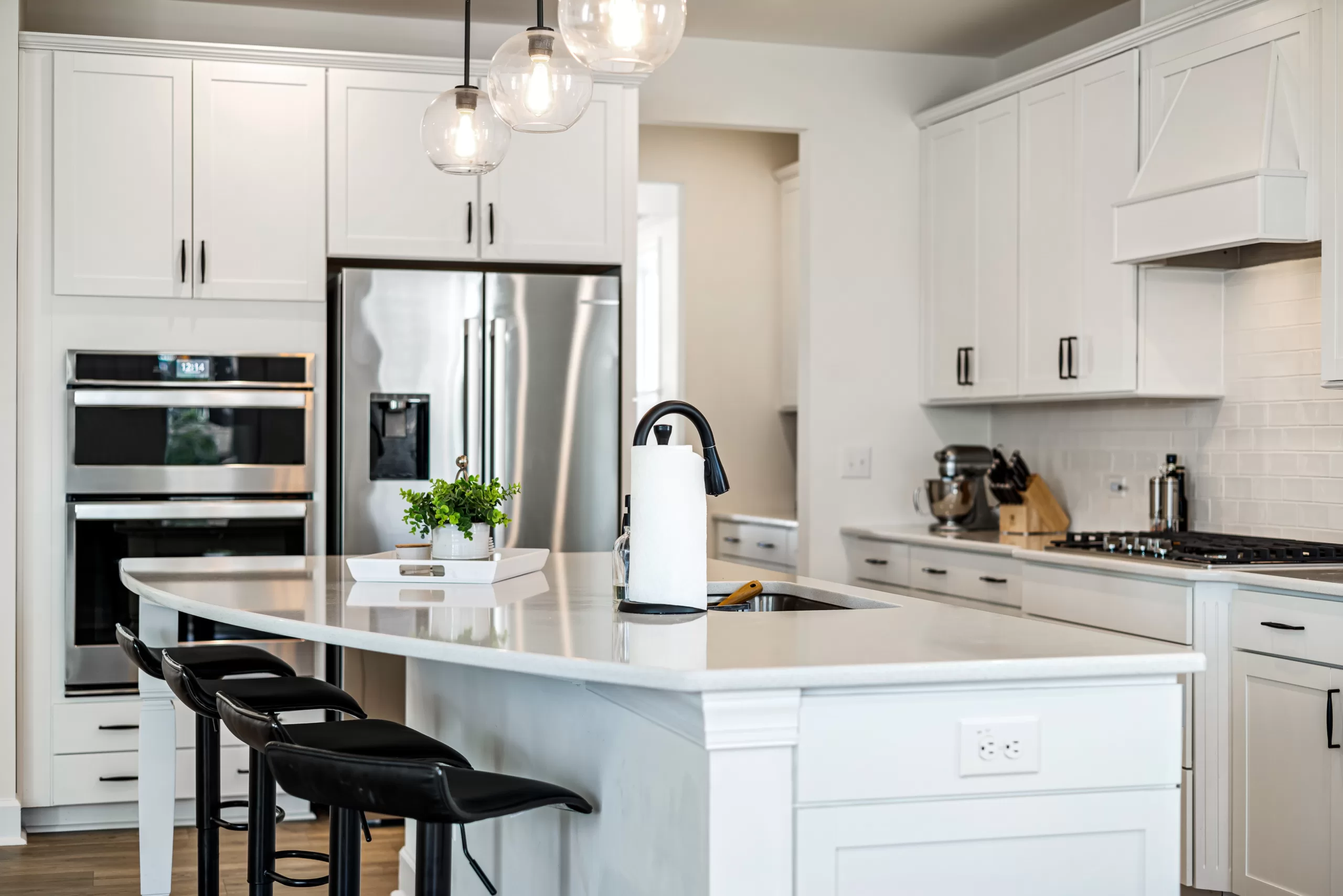 In this blog post, we will explore essential tips for designing your dream kitchen. From optimizing functionality and maximizing storage to selecting quality appliances and infusing personal style, these tips will guide you in creating a kitchen that is both beautiful and practical.
Plan for Functionality
The first step in designing your dream kitchen is to plan for functionality. Consider how you will use the space and organize the layout accordingly. Optimize the workflow by creating a functional triangle between the sink, stove, and refrigerator.
This arrangement allows for easy movement while cooking. Additionally, consider the placement of other key elements, such as the dishwasher and microwave, to ensure convenience and efficiency in the kitchen.
Maximize Storage
An organized and clutter-free kitchen is essential for a functional space. Maximize storage by incorporating ample cabinets, drawers, and pantry space.
Utilize the vertical space by extending cabinets to the ceiling. Consider features like pull-out shelves, built-in organizers, and dividers to optimize storage and make items easily accessible.
Designate specific areas for different kitchen essentials, such as cookware, utensils, and food items. Efficient storage solutions will help you maintain an organized and efficient kitchen.
---
Read Also:
---
Choose Quality Appliance
Invest in high-quality appliances that meet your needs and enhance the functionality of your kitchen.
Consider energy-efficient options that can save you money in the long run. Look for appliances with advanced features and technology that can make your cooking experience more enjoyable and efficient.
Stainless steel appliances are popular for their durability and timeless appeal. Choose appliances that fit seamlessly into your kitchen design and complement your overall aesthetic.
Focus on Lighting
Proper lighting is crucial for creating a welcoming and functional kitchen. Incorporate a combination of task lighting, ambient lighting, and accent lighting.
Ensure sufficient lighting over work areas, such as the countertops, stove, and sink. Consider under-cabinet lighting to illuminate the workspace and add a touch of ambiance.
Install dimmers to have adjustable lighting options for different moods and tasks. Natural light is also important, so maximize the use of windows and consider adding skylights if possible. Well-planned lighting will enhance the overall atmosphere and functionality of your dream kitchen.
Select Durable Materials
When designing your dream kitchen, choose materials that are not only visually appealing but also durable and easy to maintain.
Select high-quality countertops, flooring, and cabinetry that can withstand the demands of a busy kitchen. Quartz or granite countertops are popular choices due to their durability and resistance to stains.
Opt for easy-to-clean surfaces and finishes that can handle spills and heat. Consider materials that reflect your personal style while also providing practicality and longevity for your kitchen.
Add a Functional Island
If space allows, incorporate a functional island into your kitchen design. An island can serve as an additional workspace, storage, and a gathering spot for family and friends. Customize the island to suit your needs, whether it's incorporating a built-in sink, a breakfast bar, or additional storage cabinets.
Consider the flow of traffic around the island and leave enough space for comfortable movement. An island can become the focal point of your kitchen, adding both functionality and visual appeal.
Consider Ergonomics
Designing a kitchen with ergonomics in mind ensures comfort and ease of use. Optimize the height of countertops and cabinets based on your height to minimize strain and promote efficient work. Consider adjustable shelving and pull-out drawers to make items more accessible.
Place frequently used items within easy reach to minimize reaching and bending. Ergonomic considerations in the kitchen will enhance your overall cooking experience and reduce fatigue or discomfort when spending extended periods in the space.
Infuse Personal Style
Lastly, don't forget to infuse your personal style into the design of your dream kitchen. Choose colors, finishes, and decorative elements that reflect your taste and create a space that feels uniquely yours.
Whether you prefer a modern, minimalist look or a cozy, rustic feel, incorporate elements that align with your style preferences.
Consider adding personal touches through artwork, plants, or unique accessories. Your dream kitchen should not only be functional but also a space that brings you joy and represents your personality.
Conclusion
Designing your dream kitchen is not only a thrilling opportunity, but it can also drastically enhance your daily life.
By following these essential tips, you can design a space that is both functional and visually appealing, combining practicality with beauty. It's all about maximizing storage and optimizing functionality while still staying true to your unique style.
And when it comes to financing your dream kitchen, be sure to check out the nearest loan place to see what options are available to you.
The process of creating the perfect kitchen can be a long and exciting journey, but the end result will be well worth the effort. So go ahead and savor the joy that your dream kitchen will bring to your everyday life.