Creating a stunning landscape design for your home or business space can be a challenging task.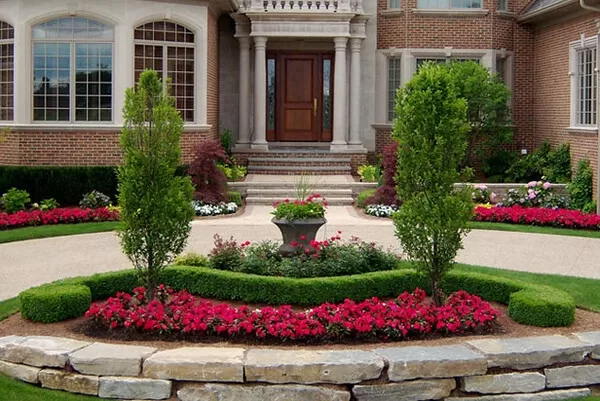 There are many factors to consider when designing your landscape, such as the size of the area, the climate, the terrain, and the types of plants and features you wish to incorporate. It is important to create a space that is both beautiful and functional.
With a little bit of planning and creativity, you can create a stunning landscape design that will be sure to impress. Here are 10 tips to help you achieve the perfect landscape design for your outdoor area.
1. Consider Your Budget
Creating a stunning landscape design is not a one-step process. It requires careful planning and budgeting. Before you start buying plants and materials, you must consider your budget.
How much money do you have to spend? Are there certain materials that you can't afford? Make a list of everything you will need and assign a budget to each item.
Make sure you include the cost of labor if you plan on hiring landscaper to help you with the design. Once you have a list and budget, you can start shopping around for the best deals.
2. Utilize Color and Texture
Utilize Color and Texture. To create a stunning landscape design, you should always consider how different colors and textures can be used to create a visually pleasing effect.
Incorporate plants with different colored leaves and flowers, as well as different textures, such as evergreen shrubs, ornamental grasses, and flowering trees.
If you want to make the landscape design stand out even more, consider adding elements such as water features or stone pathways. This will help create a sense of depth and interest.
---
Read Also:
---
3. Incorporate Curves and Lines
Incorporate curves and lines into your landscape design to add visual interest. A curved pathway or flower bed border can soften the angular lines of a garden and create a sense of movement in the landscape.
Curved lines can also be used to lead the eye through the design and create an inviting atmosphere. If you're looking to create an inviting atmosphere, consider installing a curved bench or trellis. Consider how the curves and lines will work together with other elements to create a cohesive look.
4. Balance Plantings with Hard Surfaces
For a truly stunning landscape design, it's essential to balance out the greenery with some hard surfaces. Installing pathways, patios, decks, and other hardscaping elements can make the landscape look more organized, orderly, and complete.
These elements can also be used to create a visual focus and add a pop of color to the landscape. When creating these elements, be sure to use materials that complement the existing landscape, such as paving stones, flagstones, bricks, or gravel.
5. Choose the Right Plants for Your Climate
One of the most important steps in creating a stunning landscape design is to choose the right plants for your local climate. When selecting plants, make sure they will thrive in your climate zone and won't require extensive maintenance.
Native plants are a great choice, since they're already adapted to the local environment, and will require minimal water and care. Additionally, it's helpful to plant shrubs and trees that are drought-tolerant, and perennials that can survive cold winters. Finally, choose plants with different flowering patterns, so you'll have color throughout the growing season.
As you can see, creating a stunning landscape design is not a difficult task. By taking the time to plan and implement the right design elements, you can create a beautiful and unique outdoor living space. With the right design elements in place, you can create a stunning landscape that will be the envy of your neighbors. Keep these tips in mind, and you will soon be enjoying your stunning landscape design.