A clean and organized home is every homeowner's goal. When holidays approach, you want every detail of your home to look impeccable to impress all your guests.
When you're planning a big holiday and expecting a lot of guests, it's natural to get stressed out, trying to make sure you've done everything right for the busy holidays.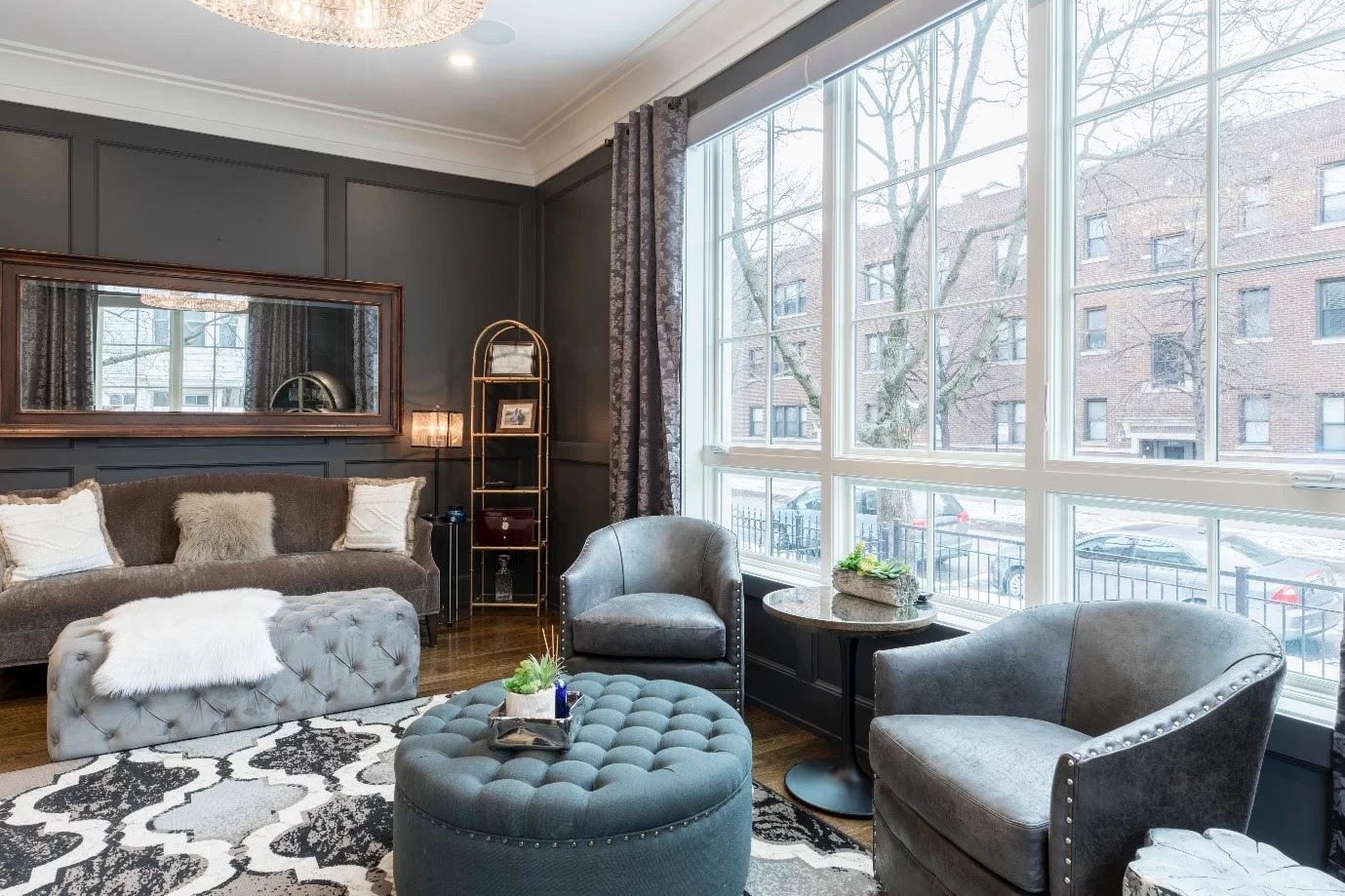 While cleaning the house for the holidays may seem tiresome and overwhelming, these eight easy tips and tricks can help you clean some of the most important things in your home for the holidays in no time:
1. Hire Professional Cleaners
Hiring professional cleaning services is the best way to give your home a clean and fresh look. A team of expert cleaners will use the latest machines and commercial cleaning products to open clogged pipes, pressure wash floors, rejuvenate leather on furniture, and remove even the toughest stains from fabrics.
On top of that, they ensure all the items are thoroughly cleaned and dried before they leave. Even a simple carpet or deep curtain cleaning can completely transform the entire look of your house.
If you're living in a rented space, it's always best to hire professional cleaning services once or twice a year before leaving the rental property or before the holidays to bring back the pristine condition of your home.
Even a single visit of professional cleaners will have you say, "I'm amazed to see how they've cleaned my rental property!" Some of the most famous carpet cleaners use steam cleaners instead of harsh chemicals for eco-friendly cleaning and provide same-day service, seven days a week.
---
Read Also
---
2. Declutter, Declutter, Declutter
Decluttering is perhaps the most inexpensive and effective way of making the house appear organized, clean, brighter, and bigger. Excessive clutter not only makes your space all cramped up, but it can also lead to various health issues.
To start with, list all the items in your house you need to let go of. Follow the simple one-year rule. Separate items you haven't used for a year or more and donate, sell, or throw them away for good.
Invest in wall-mounted cabinets, storage baskets, and organizers to store items. You can find a variety of organizers that can be slipped under the bed—declutter one room at a time. If your home is decluttered, it becomes easier to maintain and is always ready for visitors.
3. Organize your refrigerator
If you're planning a big menu and expecting guests during the holidays, you need to stock up on fresh groceries and beverages. This is why cleaning your refrigerator should be at the top of the list.
Take a look in the fridge and find items that are starting to go bad. Check for expired sauces, milk, or leftover food you haven't finished for days.
Cleaning your refrigerator once a month is essential for maintaining hygiene. It's easy for the refrigerator to become crowded, unorganized, and messy during the holidays.
You don't want to be embarrassed if your guests open the refrigerator for drinks and other items. Remove everything from the refrigerator and thoroughly clean it. Remove any food splatters. Empty and wash the vegetable and fruit baskets.
4. Prepare Your Kitchen for Busy Days Ahead
Holidays are a time to celebrate with your friends and family. To enjoy feasting with your loved ones, you need to make sure your kitchen is well-prepared for the holidays in advance.
Declutter your kitchen counter and cabinets to make room for all the extra groceries you need for the holidays. Make sure to get rid of any expired food or items you no longer use. Clean the kitchen cabinets and rearrange the crockery to keep it accessible.
Remove any appliances and items you haven't used for a while from the kitchen counters, and scrub off stains and splatters. Additionally, try to set up a temporary outdoor kitchen to ease the burden and free up your stoves and oven for busy cooking days.
5. Take Out the Trash
Take out the trash and empty the recycling bins every day or two. This will assist you in avoiding any garbage piles inside or outside your home before your guests arrive. Take out the garbage from each room and tie it before putting it away.
Kitchen garbage frequently contains items that emit foul-smelling liquids. Always double-bag your kitchen trash to keep your kitchen and outdoor waste bin clean.
6. Rearrange Furniture
Moving your furniture allows you to get into every nook and cranny and thoroughly clean your room. Apart from that, you can rearrange the furniture to revive the room and change its look.
You'll be surprised at how much of a difference moving a bed or couch can make. Rearranging furniture will allow more light to come in and make any room appear more organized, clean, and bright.
However, you must carefully plan the layout and consider how you want to use the space and available resources for the holidays.
7. Deep Clean the Bathrooms
With all of your guests and family spending time in your home, bathrooms will be one of the most used areas, and you want to ensure they're functional and clean. So put on your rubber gloves, turn on some music, and start scrubbing!
When cleaning the sinks, toilets, showers, and floors, don't forget to reach the corners and clean every inch of your bathroom. Dry up the glass doors, mirrors, and faucets to avoid water stains. Arrange clean towels and extra toilet paper. Also, refill soap dispensers and shampoo bottles.
8.   Spruce Up Your Living Room and Guest Spaces
Your main entrance creates the first impression of your house, and you don't want to spoil that. Clean the entrance door thoroughly and get your rugs professionally cleaned to revive their fluffiness.
Remove doormats and make space for guests to place their shoes, hats, and coats without overcrowding the entrance area. Avoid placing decorative items on the floor or carpet, particularly if your guests have young kids.
Prepare bedrooms ahead of time so guests can feel at ease after their journey. Declutter guest rooms and clean them thoroughly before the holidays. Make sure all the toiletries and essential items are placed properly.
Final Thoughts
The holidays are a time to rejoice and have fun with your loved ones. To have a memorable holiday season, plan ahead and leave a lasting impression on your guests with a neat and clean home.
We hope the tips above will assist you in planning well in advance for your holidays and making your home look spectacular when your guests arrive.