Every person needs to work for a few hours and also some rest every day. You may also want some entertainment for yourself and your family. So, it is important to have a rec room in your house where you can get relaxation and entertainment together.
You may have a living room, a guest room, and some bedrooms in your house. There should be a basement or an extra room that you can turn into a rec room. To make your rec room the best room in your house, I have found some amazing ideas.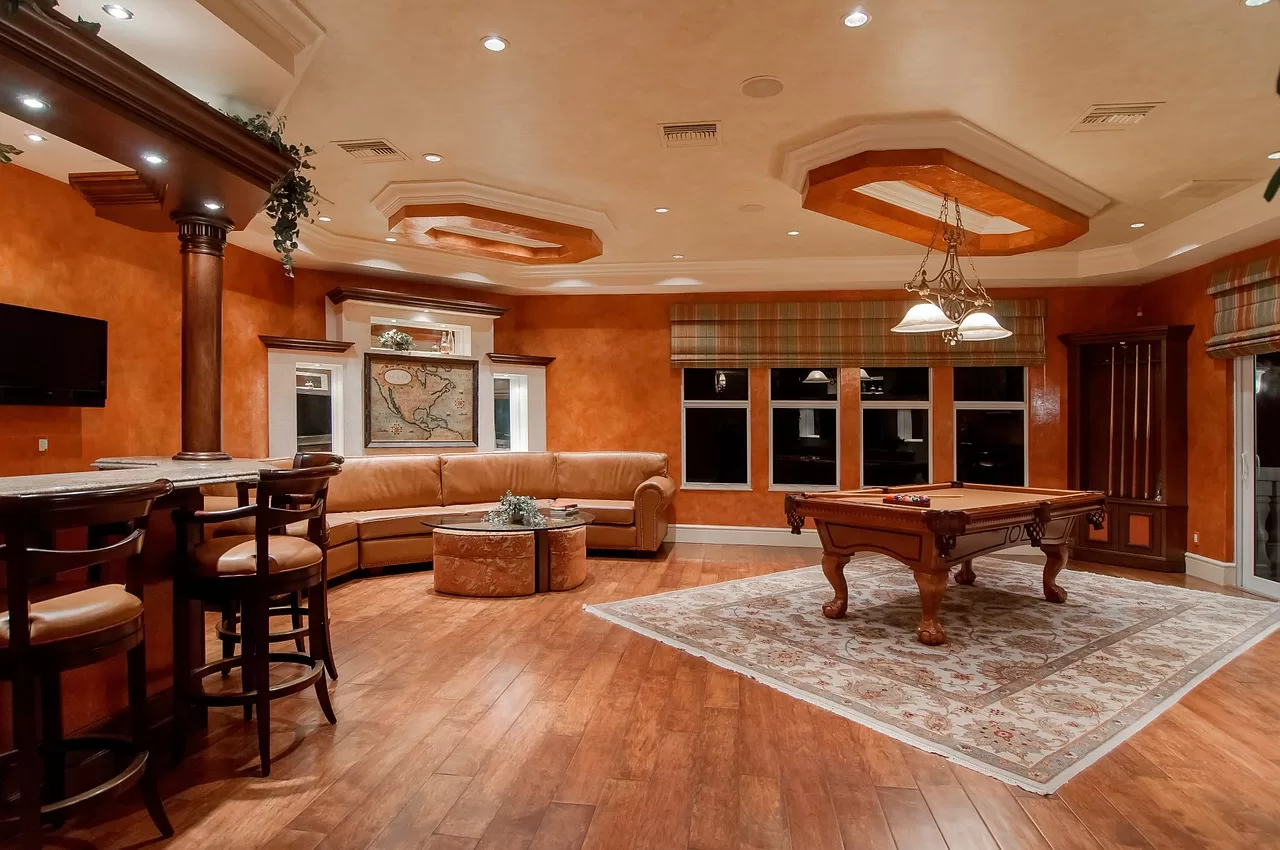 5 Useful Things for Every Rec Room
When you decide to design a rec room in your house, you need to think about the things you need the most. For example: If you love watching movies in your free time, you should add a TV to your rec room. Here I provide the list of useful things that you should add to your rec room as follows.
1. A Bed or Recliner Chair
You need a bed or recliner chair to lie down in the rec room. You stay in the rec room for a few hours only and you need some relaxation after a hectic day. So, it is important to add a recliner chair or several chairs where you and your family members can rest and feel relaxed.
Kindly select a recliner chair where you can feel relaxed while sitting and adjust it if you want to lie down for more relaxation.
---
Read Also:
---
2. A Smart TV with an Internet Connection
After a workaholic day, I go to my rec room and watch TV for one hour. That one hour of entertainment makes me feel light and happy. My mind gets peace and entertainment at the same time. I often choose something funny or nature-related stuff on Netflix that can throw away the stress in my mind.
You should choose the TV size based on the size of your rec room. A 32-inch TV is enough for a small to medium room, while you can go for a 43-inch or 50-inch smart TV if you have a large rec room. Kindly install the TV unit in front of the recliner chair from where you can watch it without any issue.
3. A Book Shelf
Some people like reading novels and inspiring stories in their free time. Believe it or not but reading good and positive books can relax your mind more than anything. I prefer to read some of my favorite books every day. Therefore you need a bookshelf in your rec room.
You should install the bookshelf near the recliner chair. You should to able to access the bookshelf easily so that you can pick your desired book from it and put it back when you are done. Don't keep newspapers in your rec room as it is not something you should read in relaxation time.
4. A battery-Powered Microwave
I always need a cup of coffee while watching TV or reading books. My rec room visit is incomplete without a cup of strong black coffee. Therefore you need a battery-powered microwave oven in your rec room.
You can find Experts recommended battery-powered microwave reviews on myminimicrowave.com.
You already have a countertop microwave in your kitchen, right? But you don't want to go to the kitchen for making coffee while relaxing in your rec room. So, I suggest you to install a suitable battery-powered microwave near the bookshelf in the rec room.
You can use that portable microwave to make coffee and reheat your sandwich or snacks when needed. It is a very useful and affordable appliance that you must install in your rec room.
5. Colorful Paintings
When you visit an exhibition of paintings and artwork, you feel something good. Some colorful and beautiful paintings should be a part of your rec room. You can see them in your free time and feel good about the art and the message of the painting.
You must choose some colorful paintings with artwork that gives beautiful messages. It can be a painting of kids playing in the park, kids playing with pets, people feeding animals, lord buddha meditating, and some other inspiring paintings.
In this way, you can create a rec room where you like to stay for one to two hours every day. Your rec room should have all the things that make you feel happy and more peaceful.