Disinfecting surfaces and cleaning up your home after flood damage can be difficult.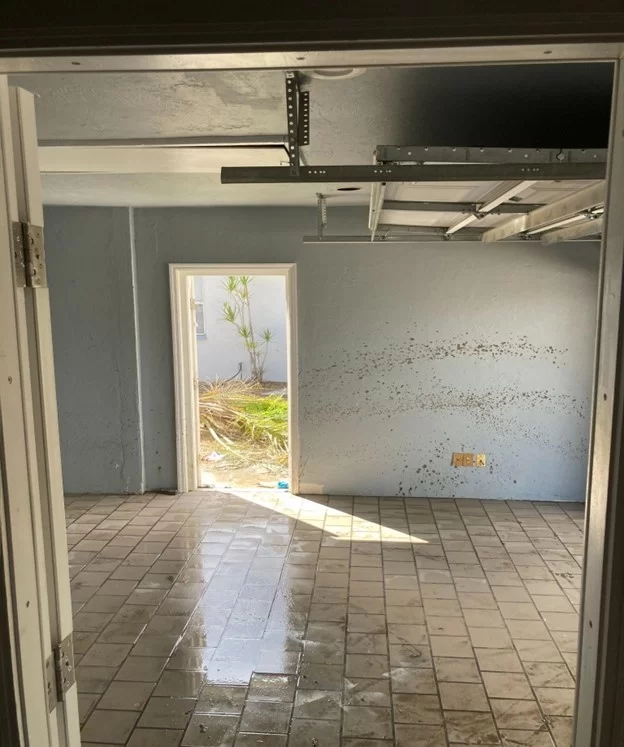 Between the physical work of cleaning up and the emotional shock you may be recovering from due to the unfortunate event, you are very prone to doing things all wrong.
However, you must understand that you must do it right to prevent more damage to the property and make the home a safe place to live again. It would help if you did not hurry back into the house without adequately cleaning it.
This article will see you through some steps on how to prepare, plan and execute a thorough cleaning and disinfecting of your home after flood damage.
Prioritize Safety
 As a human, your first instinct in the event of flood damage to your home is cleaning, but you must safeguard yourself from the potential hazards that often accompany flooding.
The first thing you need to do when cleaning your home after flood damage is to ascertain your safety. Flood waters can wear away buried utilities which can potentially cause leaks in gas mains. Ensure there is no smell of gas outside or inside your home before you start the cleaning process.
Furthermore, rushing water and strong winds can bring down the power lines. Check for any dangling electrical wires. Call the department in charge to report any gas leak or fallen wire. Switch off and unplug all electrical appliances until professionals inspect them and pass them safely for use.
In addition, call the building inspector if you notice shifting of the foundation, cracks in the wall, or a fallen tree on your building before you enter your home for cleaning.
Often, flood water is contaminated by sewage, silt, oil, or chemical wastes, which coming in contact with it may trigger allergic reactions or expose you to microorganisms. Wear clothes that cover your legs and arms. Wearing rubber gloves and respirator goggles can protect your face and hands.
---
Read Also:
---
Don't Forget Insurance Claims
Another important thing you need to do is make an insurance claim before you start cleaning your flooded home. Take photos and videos of your home before you dry it out to claim tax deductions and insurance.
Reach your insurance company to learn about other requirements necessary to make your claim. You don't want to miss all you need to qualify for your insurance claim. In addition, ensure you keep adequate records of expenses and proof of payment.
Dry Out the Water
Immediately you are done recording the damage to your home to make your insurance claim, and you are safely dressed as described above; get the water out.
You can get a pump to drain the water left in your home. A dehumidifier, fans, and air conditioners are handy tools when you don't have a lot of water left in your home. If the weather permits, you can keep your windows and doors open to air-dry the excess moisture.
Understand that floors, furniture, and walls can be dry to the touch and still have enough moisture to grow molds and bacteria. A moisture meter can help you ascertain you have removed enough dampness from all surfaces.
Take Out Debris, Mud, And Dirt
Apply all safety measures when removing contaminated debris, mud, and dirt. Use rakes and shovels to take out these materials left by the flood and dump them appropriately. You may contact your local sanitation department on how to remove the items from your clean-up.
Understand that you can't save all items when a flood hits your home. Remove all items beyond repair to limit the risk of molds and further contamination. If you have flood insurance, reach them before discarding damaged items such as carpets, furniture, mattresses, etc.
Thoroughly wash, clean, and sanitize your clothes, shoes, gloves, and other tools you employ to remove debris.
Restoring Your Home to Normal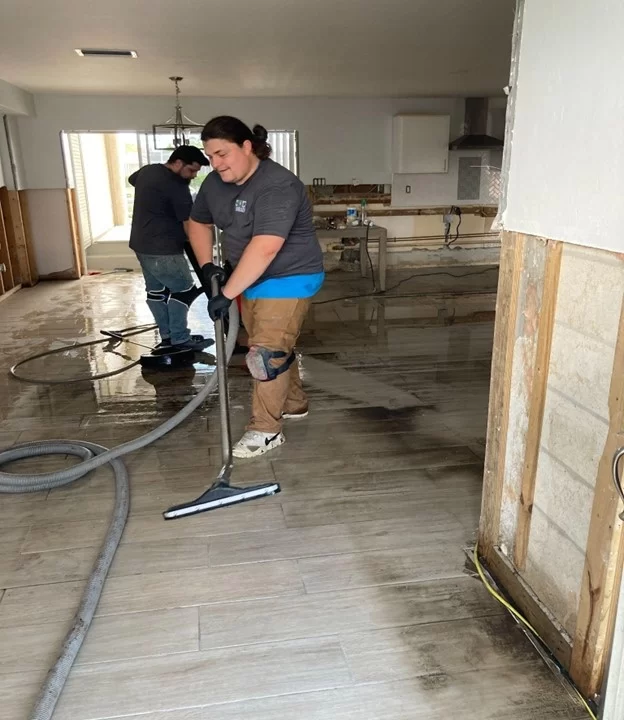 Cleaning your home after a flood hit can be a tiring thing to do. The biggest challenge you may face is getting over the trauma of losing your sentimental and valuable possessions and watching your home reduced to bricks.
Restoring your home after a flood may take a long time, but eventually, you will fix it if you correctly follow the necessary steps. Hiring a water damage remediation company is also a great way to clean your home after flood damage After cleaning your home, take precautions about your property to help prevent a future occurrence.
Examine Your Walls
Check for soft spots and bubbles from water on your walls. Cut out the damaged areas of your walls and save the rest. Hit spots you find bubbles with hammers until they crack open and remove dry walls with a drywall knife.
You can clean nonporous materials such as glass and metal with clean water, detergent and bleach. In addition, avoid sealing walls with new insulation until you ensure they are scorched.
Clean And Disinfect the Hard Surfaces
It is a step you must not overlook or feel too tired to do. Thoroughly wash the hard surfaces with laundry soap and clean water. Sanitize with bleach to disinfect and prevent mold growth.
Don't sweep the mud and dust left by the flood on the wall, floors, or other surfaces when dry, as they may be contaminated. Instead, moisturize the surfaces and remove the residues with a wet/dry vacuum.
Inspect the Appliances
Don't ever make the mistake of supplying power to your appliances without proper inspection after a flood hits your home. It is essential to check the appliances to see if flood waters damage their components.
Remove the Damaged Flooring
Often, when a flood hits a house, the floors are damaged. Remove carpets, ceramic tiles, laminate, sheet vinyl, and wood floors, even if they appear dry. Floors gather moisture beneath during flooding and therefore encourage bacteria and mold growth.
Before you install new flooring, clean and dry everywhere, keep your home's humidity between 30 to 50 percent and ensure the subflooring moisture content is at nothing above 16 percent using a moisture meter.