Greetings, property management trailblazers! If you find yourself in the enviable position of managing 50 or more short-term rental units clustered in the same vicinity, you've reached a pivotal juncture in your journey.
Scaling up your operations requires a fresh approach, and in this comprehensive guide, we'll explore how to efficiently handle the cleaning needs of your sizable rental portfolio.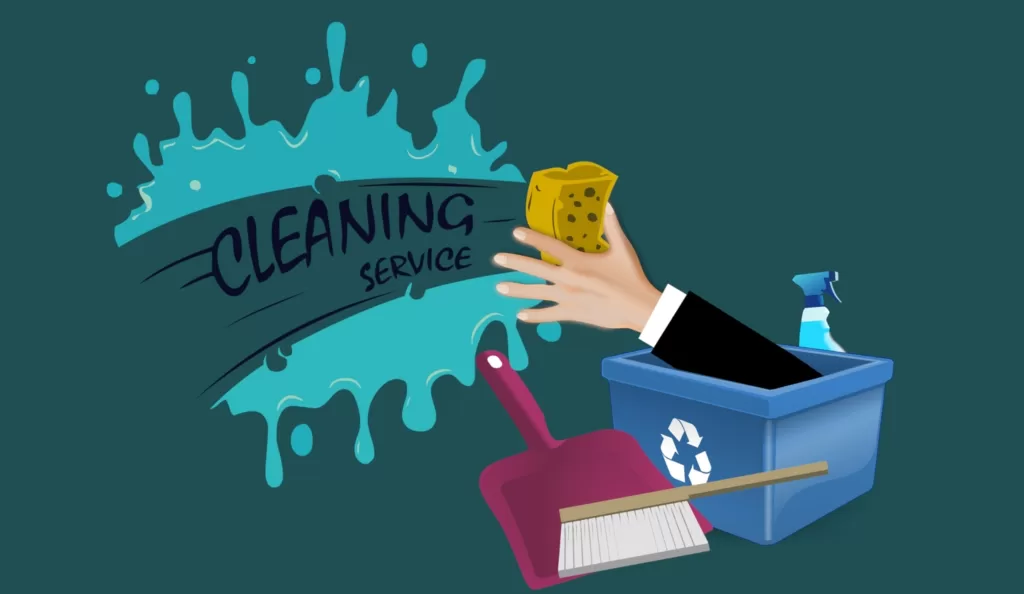 From the ongoing debate of hiring a cleaning company versus building an in-house cleaning team to the nitty-gritty of finding the right partners or employees, setting impeccable cleaning standards, scheduling occasional deep cleans, outsourcing outdoor maintenance, selecting the essential tools of the trade, conducting spot checks and quality control, navigating common cleaning pitfalls, optimizing your cleaning process for back-to-back guest turnovers, and understanding the crucial importance of proximity and transportation, we'll cover it all. So, let's dive into this exciting new chapter of property management!
Hiring a Cleaning Company vs. Building an In-House Cleaning Team: The Ultimate Dilemma
When managing a substantial number of short-term rental units, you face the crucial decision of whether to enlist the services of a professional cleaning company or assemble your in-house cleaning crew. Let's delve into the pros and cons and explore the strategies to make the right choice.
Hiring a Cleaning Company:
Pros:
Expertise: Cleaning companies bring a wealth of expertise in short-term rental cleaning, including Airbnb cleaning and house cleaning services.
Scalability: They can often scale their operations to meet your growing needs efficiently.
Cons:
Cost: Professional services may be pricier than managing your cleaning team in-house.
Control: You might have less control over scheduling and cleaning methods.
Building an In-House Team:
Pros:
Cost-Efficiency: Employing cleaners directly can be more budget-friendly in the long run.
Control: You have direct control over hiring, scheduling, and cleaning procedures.
Cons:
Management: Managing a large in-house cleaning team necessitates meticulous recruitment, scheduling, and training.
Consistency: Maintaining consistent cleaning quality can be challenging when dealing with a sizable team.
Finding the Right Partners or Employees
If you decide to engage a cleaning company, choosing the right one becomes paramount. Seek recommendations, scrutinize online reviews, and interview potential partners. Ensure they align with your vision and understand the unique demands of short-term rental cleaning.
For in-house cleaning teams, crafting job listings that clearly outline expectations is crucial. Conduct rigorous interviews, check references, and prioritize reliability, attention to detail, and a strong work ethic in your candidates.
---
Read Also :
---
Setting Impeccable Cleaning Standards: Your North Star
Unwavering cleaning standards serve as your guiding star when managing multiple rental units. Develop an exhaustive checklist covering every nook and cranny of your properties, leaving no room for doubt. It's crucial to ensure your cleaning team comprehends and rigorously adheres to these standards. Consistency is your best ally in upholding your brand's reputation.
Occasional Deep Cleaning: Conquering Hidden Grime
Deep cleaning is your secret weapon for maintaining the allure of your rental units. Strategically schedule deep cleaning sessions after every few guest stays to tackle the hidden dirt and grime that accumulates over time. Prioritize high-traffic areas, upholstery, carpets, and oft-overlooked spaces to maintain a pristine appearance.
Outsourcing Outdoor Maintenance to Landscapers
Don't forget the outdoor spaces! To save time and ensure top-notch curb appeal, consider hiring professional landscapers. They'll tend to gardens, clear walkways, and make sure outdoor areas remain inviting for your guests.
Selecting the Essential Tools of the Trade: Equipping Your Cleaning Heroes
Every hero needs the right gear, and your cleaning team is no exception. Ensure you have these essential tools at your disposal:
Cleaning Supplies: Stock up on eco-friendly cleaning products, disinfectants, microfiber cloths, trash bags, and disposable gloves.
Equipment: Invest in high-quality vacuum cleaners, mops, dusters, and steam cleaners.
Safety Gear: Prioritize your cleaning team's safety with gloves, masks, and eye protection during their work.
Spot Checks and Quality Control: Your Watchful Eye
Even superheroes need a trusty sidekick, and for your cleaning process, that's spot checks and quality control. Regularly inspect units after cleaning to ensure everything meets your high standards. Develop a meticulous quality control checklist that includes:
Spotless mirrors and windows
Fresh linens and towels
Clean and sanitized kitchen and bathroom surfaces
Empty trash bins
Dust-free surfaces and floors
Mitigating Common Cleaning Pitfalls: Prepare for Challenges
While aiming for perfection, hiccups can occur. Be ready to navigate common cleaning pitfalls:
No-Show Cleaners: Always have backup plans for last-minute no-shows to avoid inconveniencing your guests.
Running Out of Supplies: Maintain a well-stocked supply closet to prevent interruptions in the cleaning process.
Communication Breakdown: Foster clear communication channels with your cleaning team to prevent misunderstandings.
Wear and Tear: Budget for regular maintenance and updates to address wear and tear on your rental units.
Optimizing the Cleaning Process for Back-to-Back Guest Turnovers
Efficiency is paramount when guests check in and out back-to-back. Optimize your cleaning process by creating a sample cleaning calendar. Take into account the proximity of your units to one another and factor in transportation times and costs. Minimize downtime by ensuring your cleaning team is well-organized and well-equipped for rapid turnovers.
Understanding the Importance of Proximity and Transportation
The proximity of your rental units is a game-changer in managing a large portfolio efficiently. Shorter distances between properties result in reduced travel time for your cleaning crew and lower transportation costs. This proximity can significantly impact your operational efficiency, especially on days with back-to-back guest turnovers.
Conclusion:
In conclusion, the art of managing cleaning for a sizable group of short-term rental units is a testament to your growth in the property management arena. Whether you choose to hire a cleaning company or cultivate an in-house cleaning team, setting and maintaining high cleaning standards, scheduling periodic deep cleans, outsourcing outdoor maintenance, equipping your team with the right tools, conducting spot checks, and staying vigilant for common cleaning pitfalls are all pivotal aspects of your success.
By following these comprehensive guidelines, you'll ensure your rental properties consistently shine, leaving your guests delighted and eager to return. Here's to immaculate rental units and a devoted community of satisfied guests! 🌟
With these strategies in your toolkit, you're well-prepared to manage the unique challenges of multiple short-term rental units, scale your operations, and thrive in this dynamic industry. So, go forth, maintain those spotless spaces, and let your guests experience the epitome of comfort in your impeccably cleaned rental units.