It may seem innocent enough to construct and maintain your home's roof structure. After all, all you have to do is clean it once in a while and remove any dirt and debris, right? Wrong!
The roof is one of the most critical parts of your home. It is a must you take all the steps to install it properly.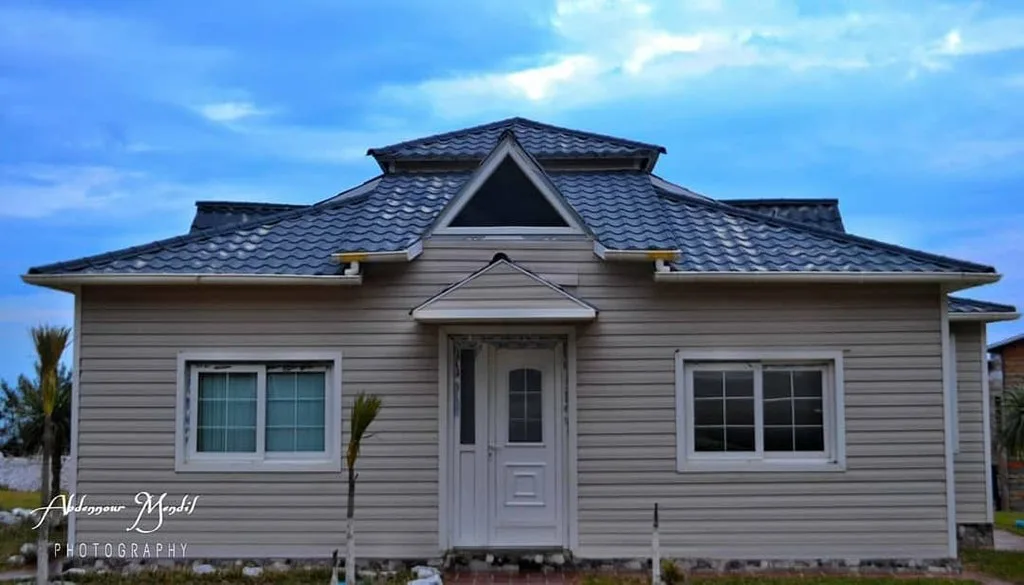 Doing so will be an investment that benefits you and your family in the long run. We will discuss the roofing mistakes you can avoid in the following segment. You can find relevant information and learn more by visiting sites online. Now let's get started.
Layers and Layers of Shingles
One of the many mistakes you should avoid when roofing is by placing layers and layers of shingles. It might be an innocent mistake alone. However, some states have mandates and policies regarding roofing. The thing is that not all roof structures can carry multiple shingles layers.
In addition, adding a new layer over the old ones can cause several additional problems. Not only will you worry about moisture and clumps of dirt, and it will be more difficult to find whatever is wrong with the old layer once a new one is on top of it.
---
Read Also:
---
Poor Moisture Protection upon Installment
Some individuals try to save some money by not adding moisture protection. These protective barriers are a must for any roofing project. They gather the moisture build-up in the entire structure and are responsible for eliminating them as well.
Taking Ventilation for Granted
Some contractors tend to take roofing ventilation for granted. The result is nothing but positive. You will deal with moisture collection issues and too much heat in the structure. That is why some homeowners suffer from excessive heat in their homes once those summer days start. There are numerous roofing materials that can cope with this issue.
Ignoring the Roofing Permit
Some homeowners tend not to take care of the roofing permit. Take note that almost all the states have a roofing permit. You can have records under your name once you ignore this aspect of the building process.
A roof without a permit will also cause you to spend money on fines and insurance. The worst part of this issue is that the authorities might have a cease-and-desist action against the structure.
Ignoring Guidelines
A lot of roofing specialists and manufacturers have a guideline to follow. These guides and instructions guarantee a safe and working roof structure. You have to follow them to the minutest detail. Avoid deviating from these guidelines and regulations. Doing so results in a faulty installation.
Doing the Task on Your Own
Some individuals might think working on the roof without professional assistance is a neat job. However, some things can go wrong fast once they do. For one, some people might not have enough skills and information about installing a roof. They might end up losing more money on fixes and repairs later on.
Not only that but there is also the possibility of an accident. You can injure yourself once you take on a task without preparation. The roof is on an elevated part of your home, and falling from such a height can result in broken bones and other conditions. You can also suffer from other accidents involving roofing materials, such as nails, screwdrivers, sharp wood, etc.
What You Can Do
You do not have to be a professional to notice things you can do to avoid these mistakes. The first thing you can do is research the materials you will use for your roof projects. Doing so reduces the risk of omitting information about the things you will use. The roof shingle you will install does not come with other features.
Or perhaps you will install a gutter system that might not fit well with your roof. Checking the materials and their features will go a long way.
Another thing you can do is get some professional assistance. Handling any roofing project is a delicate and sometimes dangerous task.
There is also the task of accomplishing the necessary permits and other documentation. You need to complete these legal items to avoid any issues once they start asking about your roof and other structures.
Doing so also lets you dodge that bullet penalty. Different states have various penalties for roofing violations. But you should avoid them by having the right permits.
It is better to leave the job to the professional. They will handle the project with precision and expertise. They will take a look at everything. They will also survey the structure to see if it requires any other action. They will inform you of any other steps you have to take so you can prepare for them.
Letting a professional worker deal with the task also allows you to focus on other things. Let's face it. Not everyone has the liberty to work on their roof structures. Most of us have jobs to do and businesses to handle. The others are either going to school or doing other extra-curricular activities.
The only thing you will worry about with a professional is their fee. Take note that an experienced worker might not have the same rates as the next guy. You can check online for workers-for-hire.
But the thing is you must also do research regarding them. Check if they have significant experience with related jobs. It also pays to see if they have previous client reviews. These reviews highlight how workers interact with their clients and how they do the task anyone gives them. A review leaves a mark on any contracting professional's record.
To Settle Things
Several roof mistakes can happen anytime you perform a roofing task. But preparing and researching will help you avoid all of them.
It also pays off to get some help from a professional once things become too complicated or challenging. You might spend more money on their services. But it is an investment worth having in the long run.