Automatic soap dispensers are non-negotiable whether the establishment is public or commercial.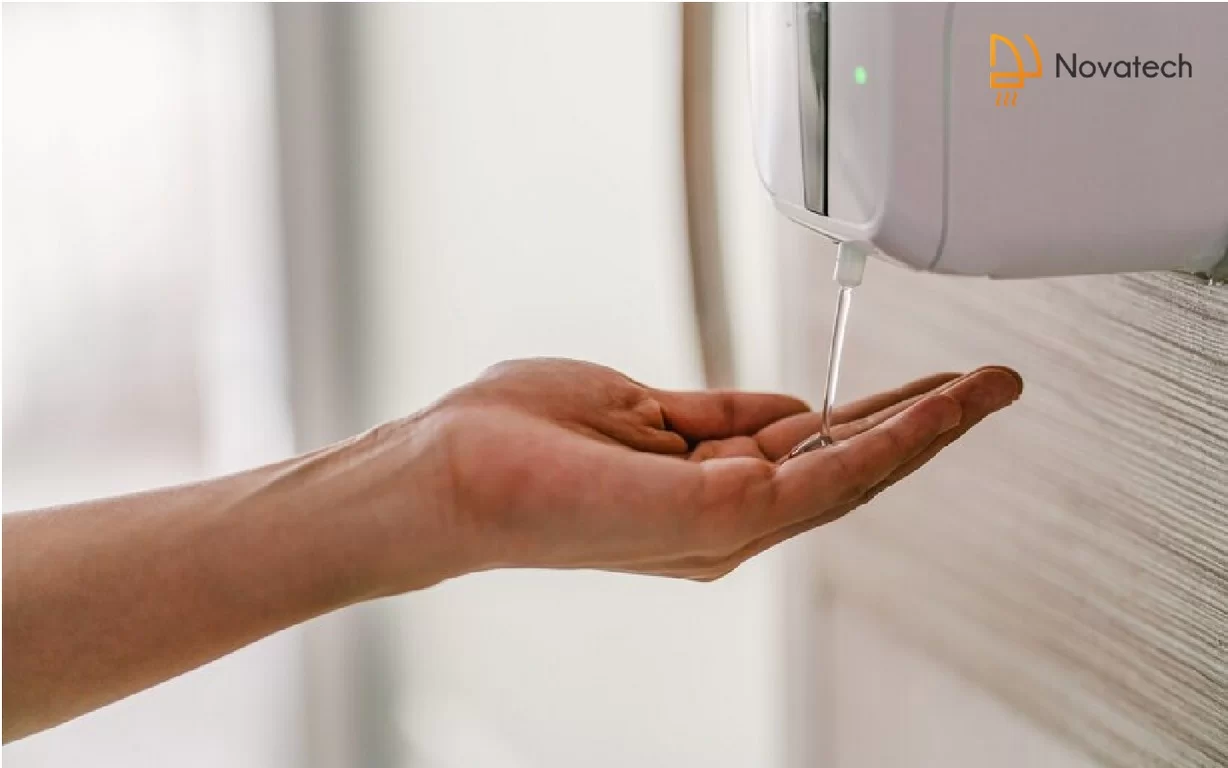 Many are contemplating the use of sensor dispensers in washrooms; this growing need has been intensified with the emergence of Covid 19. Smart sensor technology is the stepping stone to the future of bathroom accessories. Amenities like sensor dispensers and automatic taps are being considered predominant elements of a washroom.
Though it may be overwhelming for many to make this decision. This transition from traditional faucets & dispensers to automated accessories is simple and swift, especially for the elderly. We must understand why an automatic dispenser is a must in these times!
8 Reasons to Buy an Automatic Soap Dispenser?
The benefits of using a sensor soap dispenser are many. We have listed down the significant reasons that make an automatic hand wash dispenser an essential accessory in a washroom.
1. Promotes Sanitization
Public restrooms and even office washrooms are continuously used by people, imagine hundreds of hands touching the doorknob, water tap, and napkin dispenser. Isn't it horrific? It has been proved in research that 80% of infections are transmitted through hands.
If all commercial places get equipped with automatic soap dispensers, it will remarkably reduce the risk of cross-contamination from unwanted viruses and bacteria. A touchless dispenser system is an invaluable component of high-traffic areas.
3. Stylish & Minimalistic
The cleaning sector is competing for head-to-head technological advancements. Everyday devices are fitted with sensors and collectors that make these hygiene accessories efficiently reliable for modern users. Liquid soap dispensers come in various shapes and designs these days.
Not only that, contactless dispensers are pleasingly aesthetic and the varieties are so vast that everyone can find a product that perfectly matches with their house aesthetic and theme. Automatic soap dispensers are sleek, stylish, and inventive yet they can easily blend in with any bathroom interior.
4. Smooth Functioning
Automated washroom dispensers are designed for quick and easy functioning. There is no messy bar of soap, wasting product, and causing frequent cleanups.
Most dispensers have infrared sensors that dispense a measured drop of product to wash or sanitize hands without any contact. The process is fairly smooth and efficient for facility owners as well as end users. Even the refilling is quite user-friendly.
5. Improves Hygiene
The pandemic has pushed us to give utmost importance to hand hygiene. Even though we are past it, people still want to continue these hygiene habits as preventative measures. The use of smart dispensers and sanitizers in workplaces supports good hygienic practices. High-tech liquid soap dispensers and accessories promote frequent handwashing which is not just good for oneself but also protects your colleagues.
6. Economical
Since the operation of these dispensers is sensor-controlled, only a small amount of product is distributed per use which is essentially enough to wash hands. This in turn minimizes the misuse of hand wash and sanitizers at high-traffic facilities. Automatic soap dispensers last more than manual liquid soap dispensers as the quantity is unregulated at all times.
7. Cleaning & Maintenance
Some high-tech dispensers are built-in with features to notify the facility when required refilling. Isn't this convenient? The dispensers can be simply refilled once the liquid soap or sanitizer has come to an end.
The staff can just manually refill or put in another cartridge of product. Despite continuous usage, there is no leakage of liquid from the dispenser, therefore the cleaning is much easier & smarter than manual dispensers.
8. Easy Accessibility
No matter where it is installed, whether on the counter or wall, no-touch liquid soap dispensers are accessible and convenient for everyone to use swiftly. They can be placed in workplaces, offices, malls, restaurants, factories, or any facilities with frequent everyday traffic. If the washroom is automated, employees or visitors would be tempted to take a trip to the restroom and make efficient use of the service.
9. Multifunctional
Automated dispensers are versatile and multifunctional, the cartridge can be used to fill in any liquid or gel that fulfills the needs of your establishment.
The dispenser's structure is designed in a way to support the disbursal of any liquids like soap, lotion, laundry, detergent, and dish wash. The vast possibilities of its uses expand the use of a dispenser in locations other than the washroom.
We don't know what could be more convincing if these reasons didn't push you to buy an automatic soap dispenser right away. It's hassle-free, quick, straightforward, and technically adapt for use in all kinds of facilities. For low-traffic shops or offices, there are soap dispensers in smaller sizes that save space and cost.
An automated dispenser is a fundamental bathroom accessory, serving many with its expertise. Who knows an automatic dispenser might cut down your expense on regular cleaning products in the long run.