A warm or cool shower is something we all look forward to in the mornings or after a hard day's work! It soothes and relaxes while offering a comfortable, clean, and functional environment.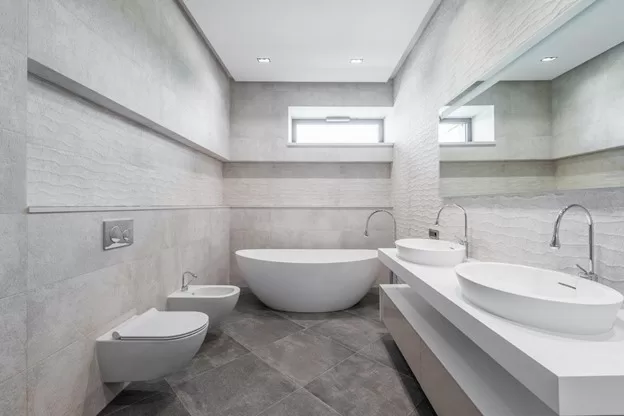 If it's time for your scheduled bathroom remodel, why not consider tiling your shower with natural stone? It's cost-effective, modern, and elegant while offering numerous advantages! Here are some as shared by Hansel Stone.
1. Heat Retention
Sure, natural stone is non-porous, therefore, highly durable. However, it also offers energy efficiency in the form of great heat retention during the winter months and being cool during the summertime.
Most importantly, natural stone is able to absorb air conditioning fairly well, therefore, it has the ability to regulate indoor temperatures.
2. One-of-a-Kind Style
Having natural stone installed in a shower space allows you to fully customize the look and feel of your bathroom. There are numerous options available for natural stone tiles such as popular ones in the form of granite, slate, and marble.
After selecting the type of stone, you can further customize your shower by choosing from the thousands of naturally occurring patterns and colors available. After careful selection, you can further create a more personalized shower by selecting a unique tile finish such as distressed or honed.
---
Read Also:
---
3. Lifetime Investment
Though natural stone is timeless in its appeal, it can also serve as a lifelong investment. If sealed properly on a regular basis, it can withstand the ravages of time well and homeowners can avoid reglazing or resurfacing.
In comparison to ceramic tiles, natural stone is pricier, but it's a much better return on investment. More importantly, it's no longer as cost prohibitive as it once was!
4. Any Type of Installation Possible
One of the major advantages of natural stone tiles is that they come in many sizes ranging from 0.5″ to 12″. This enables homeowners with awkward, misshapen, or cramped bathrooms to still install modern and stylish tiling.
As an added bonus, natural stone tiles are also easy to install virtually on any surface! From creating countertops to a tiled backsplash, it's possible to coordinate different spaces in a home.
Though this article discusses using natural stone in a bathroom setting, these tiles are perfect for any high-traffic zone! From bathrooms to kitchens, they offer durability and versatility not found within more affordable or lower-priced options.