You've probably thought about being chauffeured in a comfortable and luxurious vehicle for your next event.
A lot of people are put off with the idea of hiring a limo because there is the assumption that it is expensive. Contrary to popular belief, hiring a limousine has actually become affordable and this has been made possible with an increase in the number of providers for such services.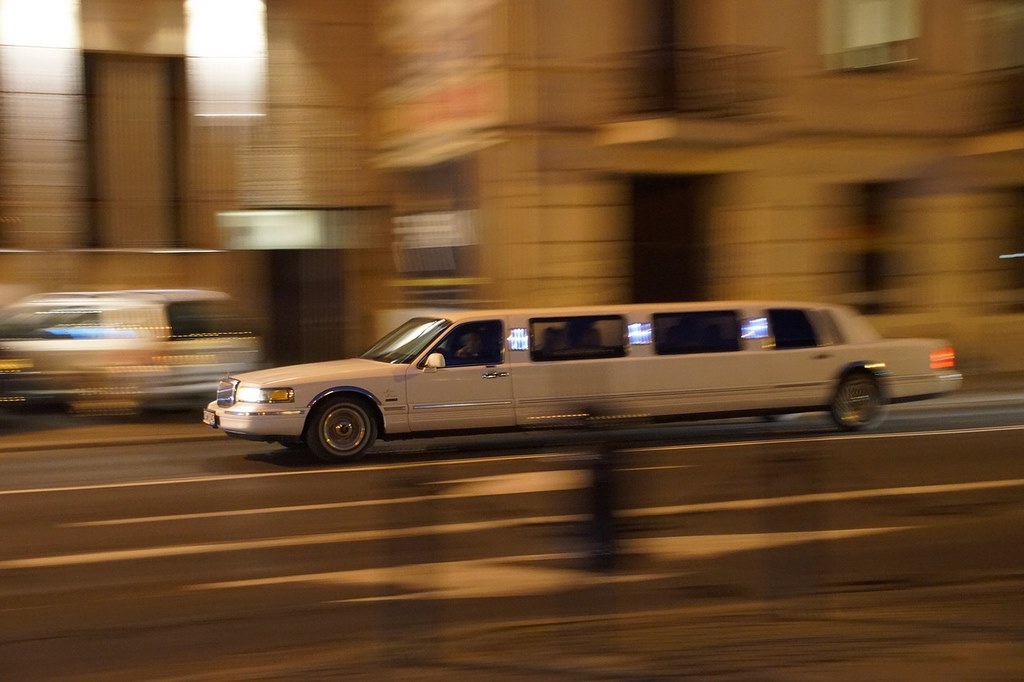 There are a couple of reasons why you should hire a limousine for your next event and we're going to highlight some of them.
No Distractions When Driving
When there is an event coming up, you'll not want to be distracted. The focus should be on having a good time and not having to worry about what is on the road. When you hire a limo, there will be a dedicated chauffeur to attend to your needs.
They will know the routes that are to be followed beforehand so that you don't have to worry about showing them directions at any time when you're in transit. You can even pop a bottle of champagne while you're being driven around. You'll not have to worry about getting a DUI charge.
Convenience
You might have hired the limo for a bachelor party. Ideally, you'll want to keep everyone together. Just because you agreed to meet up at 7 pm at a specific location doesn't guarantee that everyone will show up on time.
When you hire a limo, you can have everyone picked at the designated location so that there is no waiting that could inconvenience the whole program for the day. The driver will pick up everyone and make sure they're reaching home safely when the event is done.
Create Memories
Hiring a limo is a sure way of standing out for any event. You get to create great memories that wouldn't have been possible without the limo. If you have a wedding coming up, you can look for the appropriate limo for the occasion.
It is a special day and you deserve to be treated like a VIP.  Hiring a limo should definitely be a priority if you're looking to create wonderful memories for your special occasion.
You get to be chauffeured to your destination in style. This something that doesn't happen often and that is why the memories that are created are unforgettable.
It is Affordable
Hiring a limo isn't as expensive a lot of people think. You can use the internet to compare the prices of the different providers in your locality. The price of the basic packages is likely to be the same.
The difference will come in when you add different packages to the mix. Make sure to ask about what you'll be getting with every package. The pricing should be transparent so that there are no potential misunderstandings down the road.
You should be wary when a company has low prices when the market rate is standard across the board. Such a company could be having something to hide and you don't want to find out the hard way.
Hiring a Limo Service
This could be a challenge if you're not sure of what you should be going for. If it is the first time, it is important that you're doing due diligence before you can work with any company. There will be some key factors to look at.
The first consideration to have in mind is the experience of the company. How long have they been operational? Can they guarantee quality with the services that they're providing?
Another consideration to have in mind is the fleet of limousines that are available. You should never book a limo without seeing in person. At Worldwide Limo, you're assured of getting a variety of limos to choose from and with exceptional services as an addition.
There shouldn't be an issue with the limo company when you decide to inspect the fleet before making a decision on what you should be going for.
It is imperative to confirm that the company is licensed and registered. There are states where the sale of liquor is prohibited. A reputable company will ensure that they're doing everything by the book so that there are no issues with the law.
Conclusion
The decision to hire a limo should not be something to debate about. If you have an event coming up, you can make it memorable by hiring a limo. You don't have to break the bank in order to afford to hire a limo. Make sure to do your homework on the company you intend to work with.