Maintaining an area rug in a playroom can be challenging for homeowners with young children. However, adding an area rug to a playroom can enhance the aesthetics and provide a comfortable surface for play.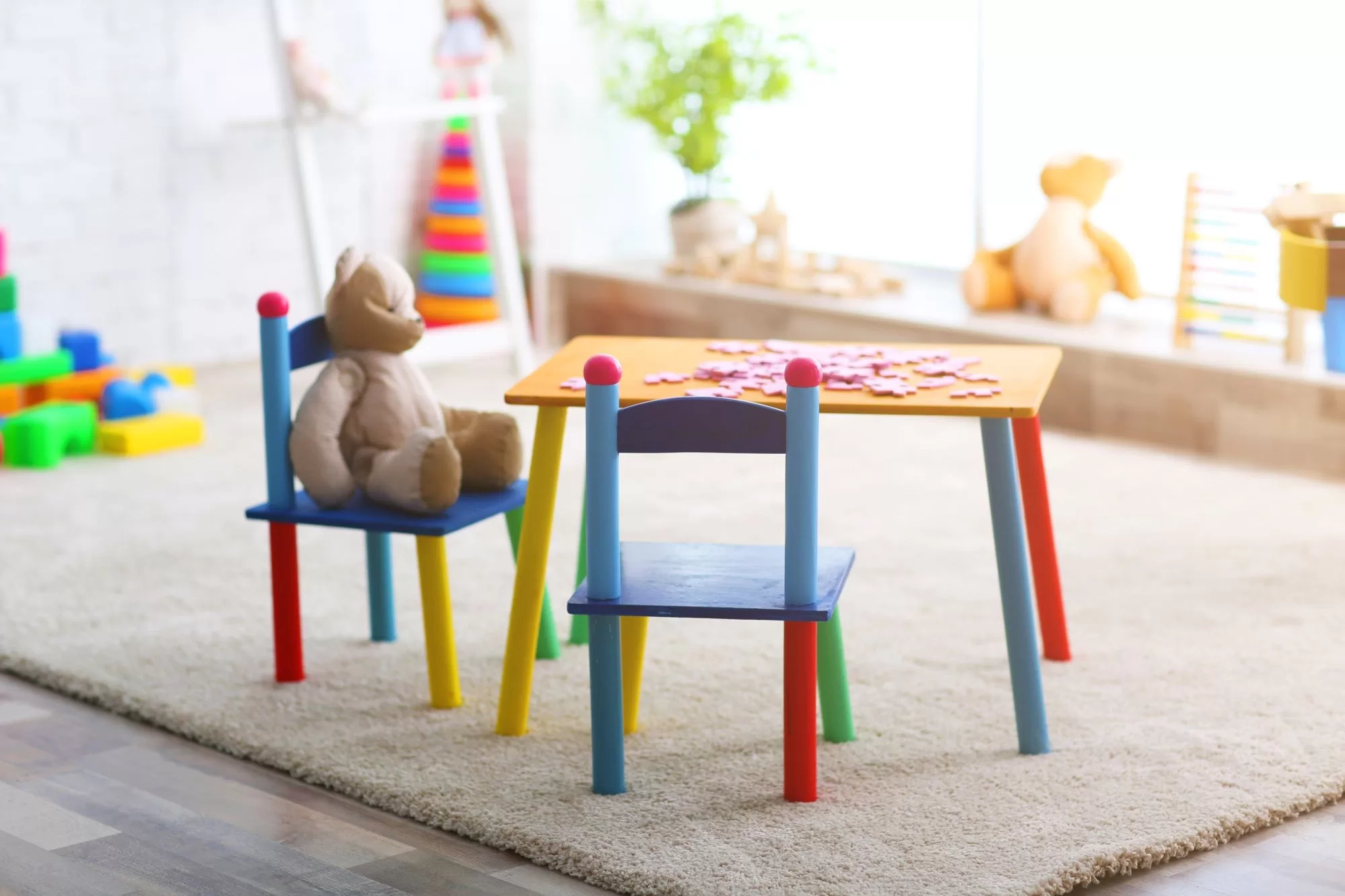 Unfortunately, over time, rug fibers can accumulate dust mites, mold spores, and pollen. Additionally, various messes can occur, such as liquid spills and food crumbs. Failure to keep the rug clean can result in health and safety concerns. Therefore, it's crucial to follow a cleaning routine to keep area rugs in good condition.
Here are several helpful tips and tricks to keep your playroom rug spotless and in top shape for years to come.
1. Hire Professional Rug Cleaning Services
Hiring a cleaning service is the best way to keep an area rug in a playroom clean and in good condition. A professional rug cleaning service can extend the life of your area rug and enhance its natural beauty and vibrant colors. To get started on keeping your playroom rug clean, consider checking out Rug Wash Specialist and other similar service providers.
Professional cleaning is typically recommended once a year. However, if the rug is in a high-traffic area, if pets are present, or if a family member has airborne allergies, more frequent cleaning may be necessary.
A reputable professional has the expertise and skills to effectively remove pet odors, allergens, mold spores, and dust mites. Additionally, their cleaning methods will ensure that the rugs remain in top condition without causing the dyes to bleed or damage the fibers.
2. Vacuum The Rug Regularly
To clean the playroom rug, vacuum it at least once every week to remove dirt, dust, and other debris. This helps prevent particles and debris from settling deep into the fibers, making them more difficult to remove.
Give the rug a shake to loosen any dirt or grit that may be trapped within the fibers before vacuuming. Use the suction-only function with a nozzle attachment and move it over the surface of the rug while vacuuming.
Be sure to thoroughly vacuum the underside or base of the rug that comes into contact with the floor at least once a month. This will help remove any dust, dirt, or debris that may have settled into the fibers.
---
Read Also:
---
3. Deal With Spills Right Away
If a spill occurs on the playroom rug, address it right away by absorbing the liquid to prevent it from penetrating further into the fibers. Use a damp cloth or towel to blot the spill site.
Avoid rubbing, as this can damage the surface of the rug. Continue blotting until all of the liquid has been absorbed.
After removing the liquid, allow the rug to dry completely before placing it back on the floor. This may take three to four hours in most cases.
4. Eliminate Stains
Depending on the fabric, some rugs are more resistant to stains than others. If you want a material with strong stain-repellent properties, synthetic fibers are a good option.
For tough stains like coffee or red wine, create a cleaning solution by combining equal parts warm water, white vinegar, and dishwashing liquid.
If mud is present on your rug, allow it to dry before vacuuming and cleaning the area.
5. Rotate The Area Rug for Even Wear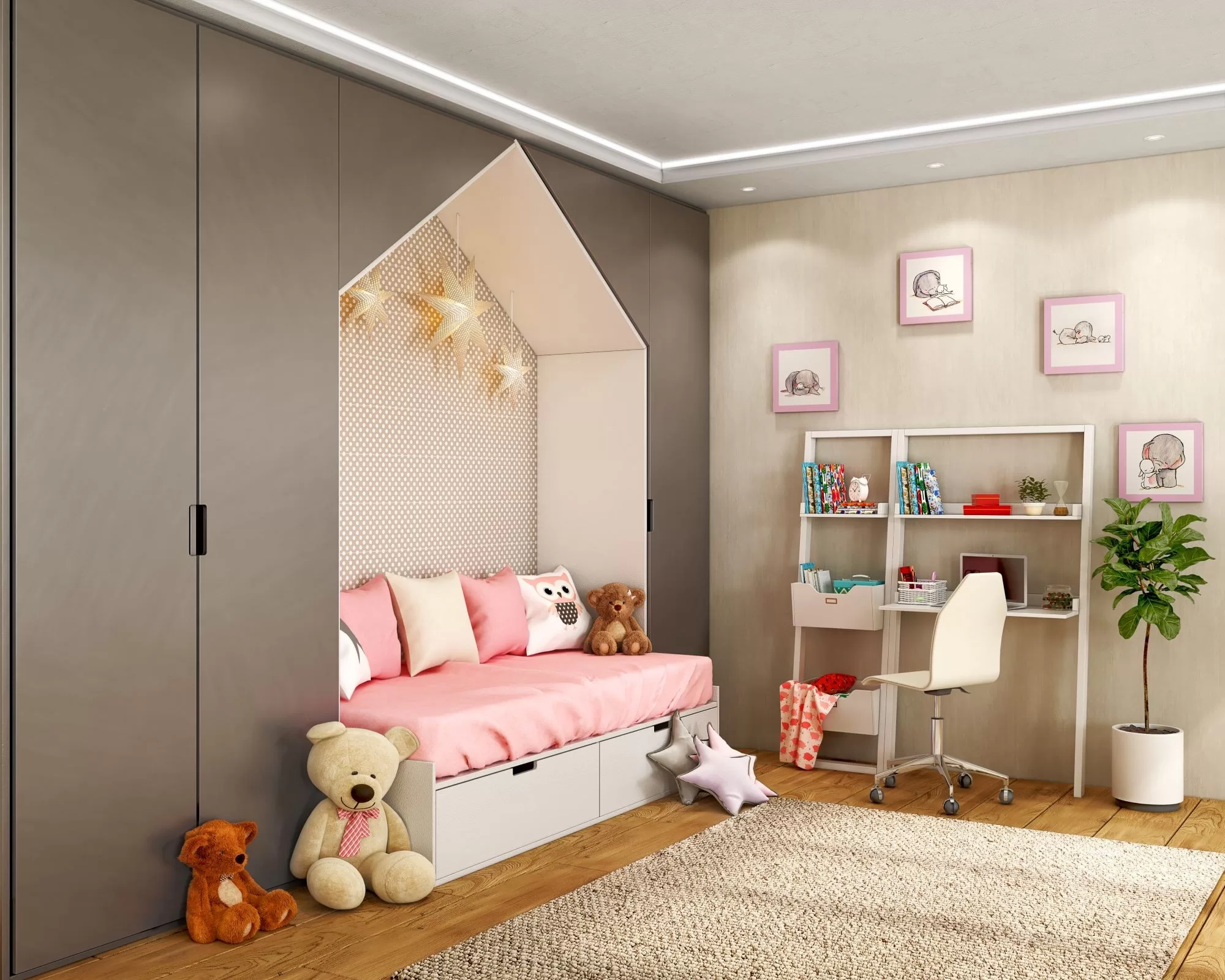 Rotating the area rug in a playroom can help distribute wear evenly from daily use. Keep in mind that the condition of your rug will deteriorate over time.
Moving or rotating the area rug can reduce sun exposure, especially if it's near a window. This can help prevent sun damage. If your child spends most of their time on one section of the rug, rotating it occasionally can help it last longer.
Additionally, avoid wearing shoes in the playroom to reduce wear and dirt on the rug.
6. Give Your Rugs a Good Shake
If your area rug is small enough to handle easily, take it outside and give it a good shake to loosen any debris embedded in the fibers.
If you have a large rug, it may be more difficult to handle due to its size and weight. In this case, you can roll it up and take it outside to shake it out.
Regardless of the size of the rug, shaking it before cleaning can help remove all debris.
7. Allow The Rug to Dry Thoroughly
After cleaning your area rug, make sure it's completely dry on both sides. Once you've removed any excess moisture, leave it to dry in the sun, if possible. Another option is to use indoor fans to speed up drying and prevent mold or mildew from forming.
Final Thoughts
Area rugs are both functional and aesthetically pleasing additions to your home. If you have one in the playroom, it's important to keep it clean and in good condition to ensure its longevity. By following these cleaning and maintenance tips, you can keep your playroom rug looking great for years to come.