Increasingly over the past few years, multigenerational living has been on the rise, due to changing family dynamics and the desire for closer familial bonds.
As a result, there has been a growing interest in alternative housing options that accommodate multiple generations under one roof while maintaining privacy and independence.
One such solution gaining popularity is the construction of granny annexes.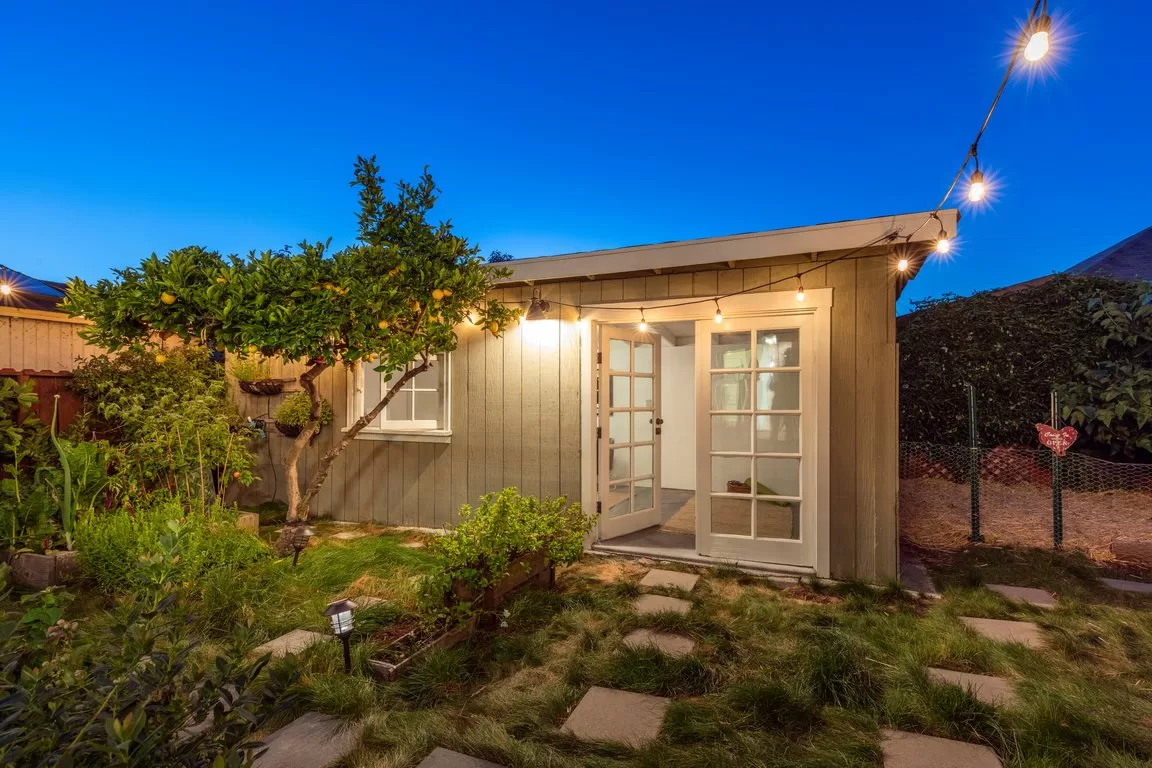 These self-contained living spaces, typically located on the same property as the main home, offer numerous benefits for families seeking a harmonious multigenerational living arrangement.
In this blog, we will explore the advantages of granny annexes and how they can transform the way families live together.
Enhanced Privacy and Independence
One of the primary advantages of a granny annexe is the enhanced privacy and independence it offers to both the older generation and their adult children.
With a separate living space, older family members can maintain their autonomy while still being close to their loved ones.
This allows them to enjoy the company and support of their family, while also having their own private retreat where they can relax, pursue hobbies, and entertain guests.
Flexibility and Adaptability
Granny annexes are highly versatile and can be customized to meet the specific needs of each family.
These self-contained units can be designed with accessibility features such as ramps, wider doorways, and grab bars, ensuring that older family members can live comfortably and safely.
Additionally, the annexes can be easily modified to accommodate changing needs over time.
Whether it's converting a spare room into a home office or creating a bedroom for a new addition to the family, the flexibility of granny annexes makes them an ideal solution for evolving multigenerational households.
Cost-Effective Solution
Compared to purchasing a separate property or considering assisted living facilities, building a granny annex can be a more cost-effective solution for multigenerational living.
---
Read Also :
---
By utilizing existing land and resources, families can save on the expenses associated with purchasing or renting multiple homes.
Additionally, shared living costs, such as utilities and maintenance, can be divided among family members, further reducing the financial burden.
This cost-effectiveness allows families to allocate their resources towards other shared goals, such as education, travel, or investments, while still maintaining a close-knit living arrangement.
Convenient Support System
Living in close proximity to older family members provides a convenient support system that benefits everyone involved.
Adult children can easily assist their parents with day-to-day tasks, such as grocery shopping, transportation, or healthcare appointments, fostering a sense of security and peace of mind.
Likewise, older family members can lend a helping hand with childcare or household responsibilities, relieving some of the pressures faced by younger generations.
The ability to rely on one another creates a strong sense of unity, reduces stress, and promotes overall well-being within the multigenerational household.
Intergenerational Bonding and Sharing of Wisdom
One of the most significant advantages of multigenerational living is the opportunity for intergenerational bonding and the sharing of wisdom.
Living in close proximity allows for regular interaction, fostering strong relationships between family members of different generations.
Children have the privilege of learning from their grandparents' experiences and stories, gaining valuable insights and knowledge.
Similarly, older family members have the chance to witness the growth and development of their grandchildren, fostering a sense of purpose and joy.
The bonds formed through multigenerational living create a unique support system and contribute to the overall emotional well-being of the entire family.
Sustainable living is highly beneficial for granny annexes for several reasons. Let's explore some of the key advantages:
Environmental Impact:
Sustainable living practices associated with granny annexes help reduce the overall environmental impact.
By constructing energy-efficient and eco-friendly annexes, families can minimize energy consumption and lower their carbon footprint.
Implementing renewable energy sources, such as solar panels or geothermal systems, can provide clean energy to power the annex and reduce dependence on fossil fuels.
Resource Conservation:
Sustainable living encourages the efficient use of resources.
Granny annexes can be designed with sustainable materials, such as recycled or reclaimed materials, which helps minimize waste and reduce the demand for new resources.
Water conservation measures, such as low-flow fixtures and rainwater harvesting systems, can be incorporated to reduce water consumption.
Efficient insulation and ventilation systems can also contribute to energy conservation by reducing the need for excessive heating or cooling.
Cost Savings:
Sustainable living practices can lead to long-term cost savings for both the family and the older generation residing in the granny annex.
Energy-efficient designs and appliances can significantly lower utility bills, reducing the financial burden on the household.
Water conservation measures can also result in reduced water bills. Additionally, by utilizing renewable energy sources, families can potentially generate surplus energy that can be sold back to the grid, providing an additional source of income.
Health and Well-being:
Sustainable living practices in granny annexes can positively impact the health and well-being of occupants.
The use of natural light and proper ventilation in the design can improve indoor air quality and create a healthier living environment.
Incorporating green spaces, such as gardens or rooftop gardens, can promote physical activity, relaxation, and connection with nature.
Access to nature has been linked to reduced stress levels, improved mental health, and increased overall well-being.
Long-Term Resilience:
Sustainable living practices enhance the long-term resilience of granny annexes.
By implementing resilient design features, such as storm-resistant construction materials and techniques, families can better withstand extreme weather events.
Furthermore, sustainable practices, such as water-efficient landscaping and climate-responsive design, can help mitigate the impact of climate change and ensure the longevity and durability of the annex structure.