Every homeowner wants to add style and verve to their home decor. For this, they seek several ideas online and read about the many home decor trends that keep changing.
One of the most excellent home decor elements is glass. You can use in a way that it gives both a lavish and a simple look to your home.
Today, the high-end glass railings are becoming a popular choice for porches, decks, patios, and balconies. Homeowners can select from various options that are available.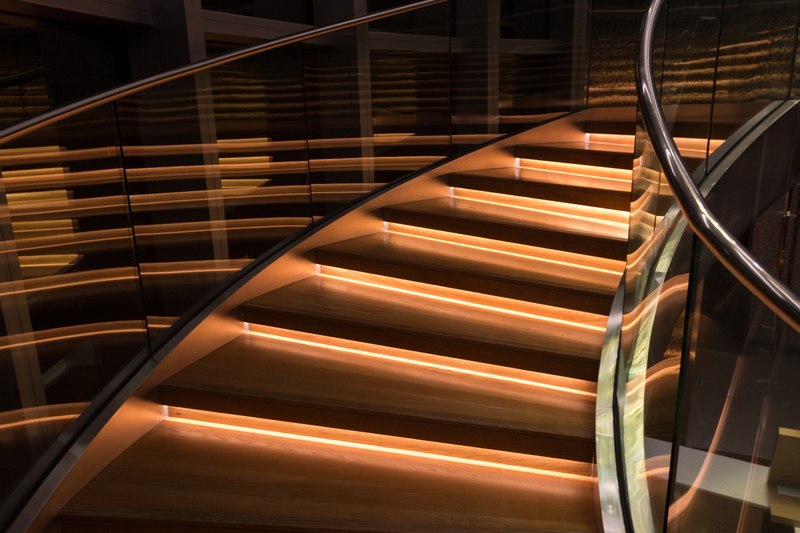 Importance of Glass Railings
Today, many people use glass railings to enhance property appearance. From commercial buildings to cottages, the use of glass railings is one of the most appealing options today. It adds a touch of class and chic to the property. Also, it gets well blended with any exterior style.
Additionally, the glass railings come with low-maintenance choices. It's doesn't need daily repair or upkeep.  You need to pair up with the correct service provider to have access to the best designs. You can visit Bättig Design stairs for more information on the same.
Other than the umpteen advantages that glass railings bring, there are several glass railing types as well. And every type comes with their weaknesses and strengths. There is something for every homeowner to choose. Apart from adding sophistication, it also increases your home value. Some of the different types are as follows:
---
Read Also:
---
The Glass Railings Used in Decks
When you are trying to choose railing for a balcony or deck, opt-in for a glass railing. It has an ultra-modern and premier look. Also, from a pragmatic point of view, the glass railings come with immense benefits.
Occasional cleaning is just perfect. It can last for a decade as well. It is also an excellent choice for raised platforms. And glass railings can preserve scenery and views.
The Framed Glass Railings
It is one of the most common railing options that you can opt-in for! The look is a blend of both security and lavishness. The framed glass ceiling come with crystal clear glass panels which the frame can hold in place.
Also, sometimes the frames can be created using a metal. However, homeowners who want to stay free of maintenance can opt-in for aluminum as the best choice.
The Frameless Glass Railings
Do you have an excellent view which you want to preserve? If yes, then the frameless glass railings is a great choice you can opt-in for. It comes with glass panels that don't have a bordering frame.
It further makes way for uninterrupted views that no other railing system can match up to. If you have a rooftop terrace, this is the best railing choice that you can make.
There are several other railing systems that you can opt-in for as well. Today, you need to reach out to manufacturers that have the required expertise to customize high-end glass railing systems that match your home decor or any other building decor. The manufacturer should guarantee security and durability. Furthermore, you need to compare the features and price range before you make the final choice.