Noisy neighbors can ruin your relaxing day or evening at home, especially if you live at an apartment building or condo complex.
Loud stomping footsteps, noisy teenagers, or an aspiring musician can ruin your quality of life at home.
When your ceiling is so thin that it allows any noise to emanate down to you, then your best option is to soundproof your ceiling properly.
You have several options to choose from and most of them are quite effective.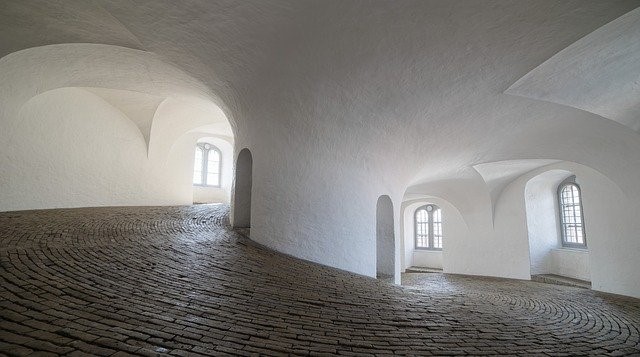 Read on to learn more about the most effective methods you can use to soundproof your ceiling and give you the peace and quiet you crave as recommended by Craftysoundproofing.com.
Add Extra Insulation
One of the best ways to eliminate unwanted noises is to add extra layers of insulation. Insulation consists of several materials that can work but the most effective one for soundproofing is installing rigid foam drywall panels on your ceiling.
The rigid foam panels can be cut based on your requirements and they can fit the size or shape of your ceiling easily. The panels are made out of rigid mineral gypsum and are inserted between two thick sheets of paper.
They're designed to be an excellent conductor for noise, absorbing any ambient sounds or footsteps from your neighbors. The extra layers will help you end the conflicts with your neighbors and guarantee a peaceful time at home.
Understand the Type of Noise
If insulation isn't an option, then understanding the type of noises you hear will help you figure out an alternative soundproofing method.
Listening closely and learning the noise patterns of your neighbors is required before you start investing in material or install things that may cost a lot.
The best way to go about learning how to soundproof your ceiling is to figure out if you have an impact or airborne sound problem. Is it the teenagers or the kids running all day? Or do you have a neighbor that plays loud music every night?
Deciding on the soundproofing material should be done with these questions in mind because impact noises cause vibrations that radiate to you downstairs, but airborne noises resonate to you downstairs through tiny holes in the structure of the ceiling cavities.
The different sound waves require specific material such as construction glue to fill the holes or thick metal panels for absorbing vibrations.
Install an Extra Ceiling
It will be pricey but installing an extra ceiling under the original one can be an effective option to dampen the noises.
The best method is to install a suspended ceiling to cover the flaws that the original ceiling has, absorbing any sound waves from coming down to you.
The additional ceiling creates extra space that can break up the sound waves, reducing them completely by the time they reach downwards.
Make sure that the tiles aren't lightweight polystyrene because they aren't thick enough to dampen noises. Consider hiring a contractor for this project and ask if you will need permits to install it.
Contractors will mark the exact locations of your windows and doors, ensuring that the ceiling joists won't cause any structural problems.
Be open with your contractor and tell them why you need this extra ceiling to make them get the best tiles for soundproofing.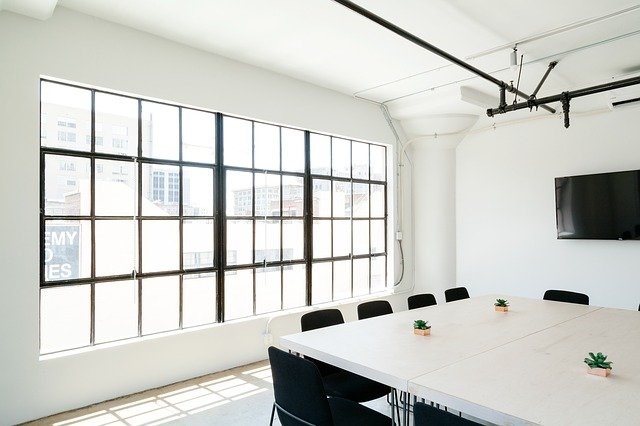 Place Vinyl Barriers
Investing in some vinyl barriers is another excellent way to eliminate impact sounds from your upstairs neighbor.
The barriers are panels of PVC (Polyvinyl Chloride) and it's made out of ethylene and chlorine. It's a strong plastic material that is mostly used for pipes or auto parts. However, the versatile plastic can be used for barriers to soundproof walls and ceilings.
They can be installed directly against the ceiling and the vinyl is dense enough to absorb any incoming noise from upstairs.
The only downside is that vinyl barriers don't look appealing to the eye and it's hard to get a good design that matches your home décor.
If you can't live with this unpleasant option, then consider installing another drywall layer on top of the vinyl barrier.
It will cost more but it's worth it if your home looks good and the barriers block the noises.
Invest in Acoustic Tiles
Acoustic tiles are extra padding materials that can dampen any type of ambient noise. They are made out of fiberglass and a soundproofing foil that absorbs vibrations.
Acoustic tiles are mostly installed in recording studios but they can serve the purpose of blocking noises from upstairs.
They are designed to hang with metal grids or adhesive command strips and you will need to get enough to cover the entire space of your ceiling.
However, some tiles are designed to block surrounding noises even if they don't cover the area.
Consider researching the different types to ensure that you don't overpay for tiles. It will be cost-effective if you purchase tiles that can absorb noises without covering all of the ceiling's surface.
Spray Acoustic Foam
Spraying acoustic foam all over your ceiling surface can dampen and block noises from above, but they don't look aesthetically nice and it will be hard to match it with your room designs.
The foam looks like a large egg crate after it covers your ceiling and you will need to alternate the patterns to make it look more appealing.
Some designs of acoustic foams are ready-made into panels that can be installed directly on top of your ceiling.
Consider getting enough adhesive for the large panels or invest in some finishing nails to position and attach the panels properly. However, you can't alternate patterns with the ready-made panels.
Soundproofing your ceiling and absorbing the impact noises at the source is worth the cost, especially if it means complete silence and relaxation at home.
Simple modifications and adding extra features will prevent you from going insane from ambient noises. Your quality of sleep will improve, your work will get done on time, and your favorite show on TV will not be interrupted.
Research about soundproofing and utilize these methods to ensure that your noisy neighbors won't trouble you anymore.
Soundproofing your ceiling is a better route than taking any legal disputes that are too much of a hassle to manage.