Your mattress has a significant impact on how well you sleep. A poor mattress choice or too firm of a mattress can make the difference between a restful night's sleep and tossing and turning until dawn.
The feel, design, robustness, and most crucially, the price of the mattress are all impacted by its type. Although you may occasionally see memory foam, hybrid, innerspring, latex, and mattresses are the four most popular mattress kinds.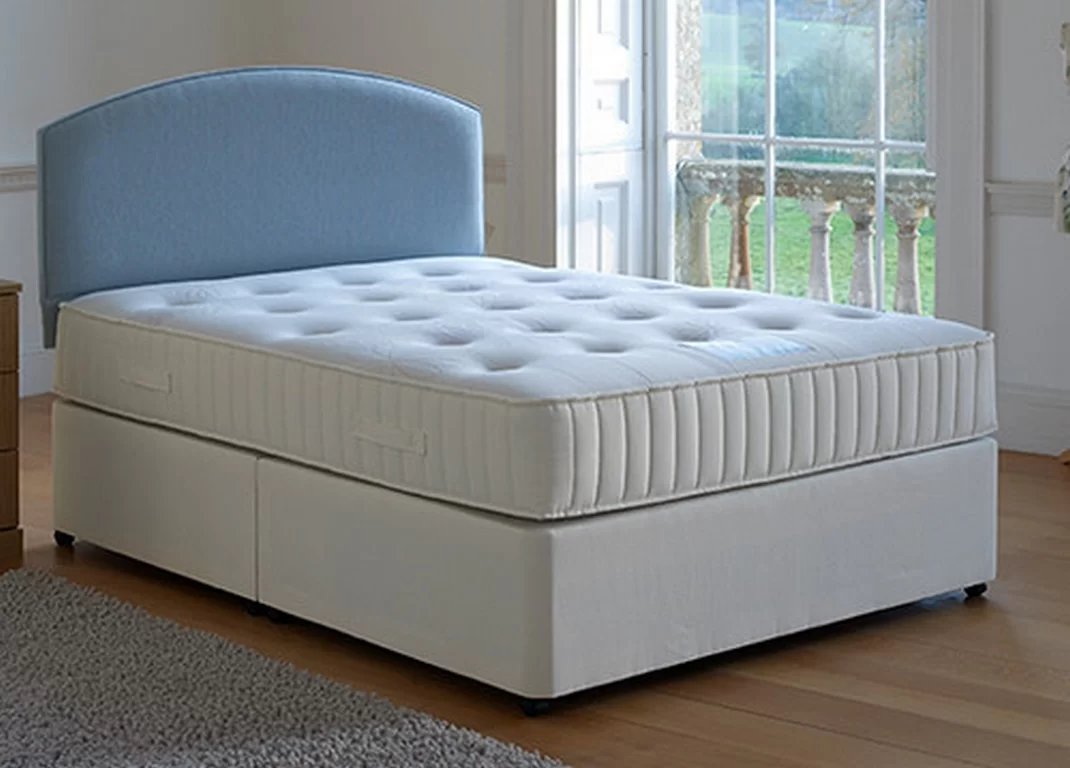 Memory Foam Mattress
A substance known as viscoelastic foam is used to make memory foam. Mattresses made of memory foam cradle the contours of your body closely. The name memory foam refers to the fact that it sort of "remembers" your body and gradually returns to shape after you move or get out of bed.
Because it does a good job of evenly dispersing your body weight and relieving pressure points, memory foam is very popular. For those who battle with body aches or joint pain, it's a good option.
It is simple to pick a memory foam bed that is the correct firmness for you because these beds are offered in a variety of firmness levels.
A major issue with memory foam is that it absorbs heat and off-gases. Traditional memory foam is petroleum-based. Memory foam warms up because it was made to relax in the presence of heat and because of its dense structure, which is particularly prone to trapping body heat.
---
Read Also:
---
Advantages of Memory Foam
It produces little to no noise.
Motion transmission is absorbed.
It is able to withstand dust mites and allergies.
Memory Foam's Drawbacks
Heat can be trapped by conventional memory foam.
The toxic chemicals in petroleum-based memory foam are everywhere.
poor speed of response.
Sleepers may feel confined by soft surfaces.
Hybrid Mattress
The most popular hybrid mattresses are latex and memory foam models, which have at least three inches of comfort foam and pocketed coils. The coil layer enhances airflow throughout the mattress, while the comfort layers' cushioning layers reduce pressure spots.
In contrast to spring mattresses, which have continuous coils, the best hybrid mattress has steel coils that are individually pocketed. Edge support, motion isolation, and superior support are made possible by the fact that the coils are not coupled.
By covering the coils with cloth, you may reduce any possible noise the springs may make and keep them from piercing the mattress.
Advantages of Hybrids
These combine the benefits of foam and innerspring mattresses, which are more common.
Airflow is made possible by coils.
It is both reassuring and soothing.
Hybrid Mattress's Drawbacks
Expensive
It compares favorably in terms of longevity to comparable mattresses.
Springs could perhaps make some noise.
Latex Mattress
An all-natural mattress option is latex foam, which is produced from the sap of rubber trees. The end product is a buoyant, airy, and pressure-relieving bed. Similar to memory foam, latex closely conforms to easing pressure areas.
Since natural mattresses don't contain harsh chemicals that can aggravate allergies, they are often safer for your home. Talalay and Dunlop are the two varieties of natural latex, and their production methods are different.
Dunlop is typically the support foam for latex mattresses since it is inexpensive to create, firm, and long-lasting. Talalay produces an excellent comfort foam since it is supple and permeable.
Advantages of Latex
One of the mattress varieties with the longest lifespan is
optional natural mattresses.
Sleepers won't feel stuck in bed because it is springy.
Overheating at night
Latex's Drawbacks
Expensive
Some people might not receive enough pressure relief.
People with latex allergies can't use it.
Innerspring Mattress
Since the 1800s, innerspring mattresses have been in use, and they are still widely used today. All of the coils are connected to one another and form a continuous steel coil support system.
The top layer, known as a pillow top or Euro top, is constructed of materials like foam, cotton, wool, or down. Although responsive and cool, innerspring mattresses sag easily due to the coil layer.
Despite being a common choice today, innerspring mattresses have a poor level of customer satisfaction. The coils generate a lot of motion transmission and sagging, and the comfort layer is too thin to effectively relieve pressure.
Although innerspring is inexpensive, because they wear out quickly, you end up spending more overall.
Advantages of Innersprings
normally cool
responsive
Affordable
Drawbacks of Innerspring
Pillow-top mattresses soon lose their loft.
Coil noise
significant motion transfer.
There is very little pressure relief.
Conclusion
When purchasing a new bed, keep in mind that every mattress has distinctive qualities and distinct firmness. Innerspring, hybrid, and latex mattresses are all springy and cool, but hybrid and latex beds provide better pressure relief and cushioning than innerspring beds.
Although they aren't extremely bouncy, mattresses made of memory foam adjust well to your body. Although they are unusual and inexpensive. If you decide you need a new mattress, go to Sleep Firm and check out their options.