Taking care of your commercial property is essential in safeguarding its value and functionality. A meticulously maintained property appeals to potential tenants and keeps existing ones, guaranteeing a stable source of revenue.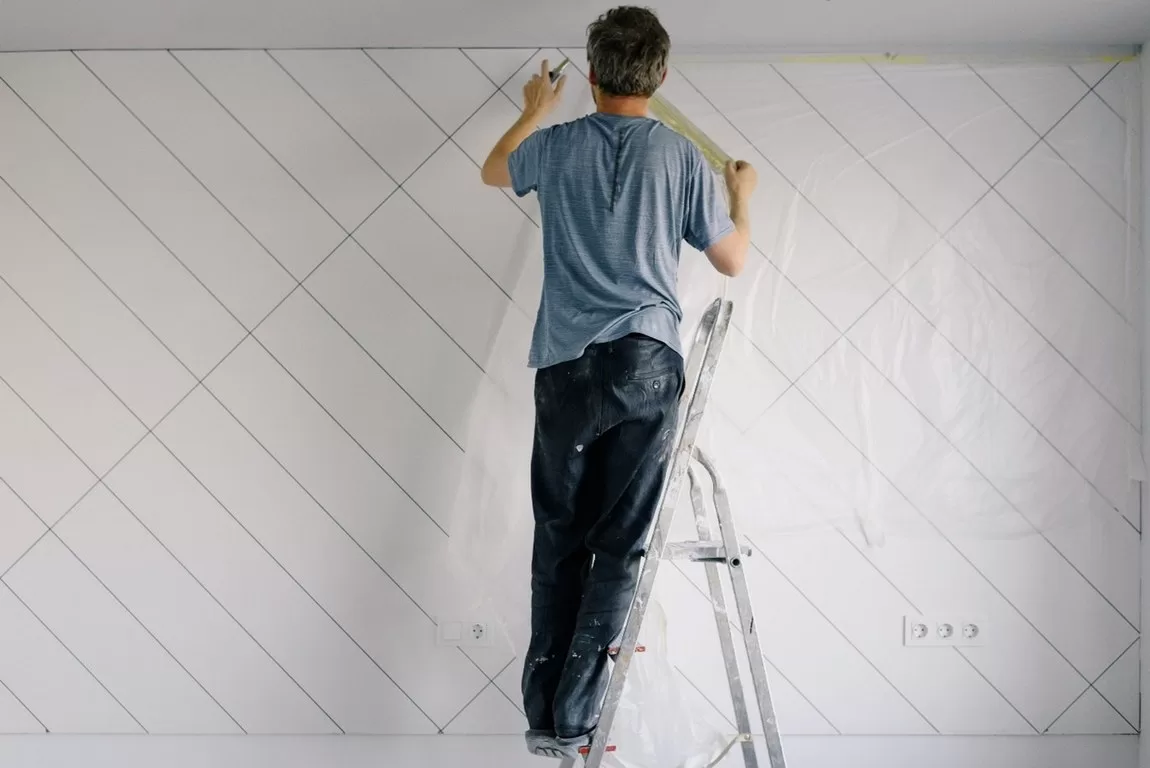 Interestingly, one area that is frequently neglected is the parking lot, even though it often serves as the first point of contact for many visitors. This article explores the significance of repairs and parking lot restriping for commercial properties, examining the numerous advantages and essential practices that should be included in a well-rounded maintenance approach.
By understanding the importance of these tasks, property owners can ensure their investments continue to thrive while providing an exceptional experience for their tenants and visitors. A solid maintenance strategy protects your investment and contributes to your commercial property's long-term success.
Parking Lot Restriping: Safety and Efficiency
Parking lot restriping is essential beyond merely upgrading the property's visual appeal. A diligently designed and implemented restriping project considerably boosts the parking area's safety, as it distinctly defines parking spots, traffic lanes, and pedestrian pathways.
This aids in averting accidents and misunderstandings among motorists and pedestrians alike. Besides safety, a well-organized parking lot configuration can substantially heighten the overall effectiveness of the space. Through mindful planning, optimizing the number of available parking spaces becomes feasible, leading to an improved experience for clients and visitors.
This meticulous approach not only betters the functionality of the parking zone but also casts a favorable light on the businesses housed within the property. Consequently, investing in parking lot restriping is a wise decision for property owners aiming to augment their commercial areas' safety and efficiency.
Prolonging the Lifespan of Property Assets
Committing to consistent property repairs offers an opportunity to extend the lifespan of numerous assets, including the roofing, plumbing, and HVAC systems.
Engaging in proactive maintenance practices, such as regular inspections and swiftly tackling issues as they arise, can help avoid expensive replacements and increase the service life of these vital systems. In the long run, this strategy minimizes the overall expenses associated with property ownership and guarantees a more sustainable and profitable investment.
By being attentive to the property's needs and addressing maintenance concerns in a timely manner, property owners can protect their assets and continue to enjoy the benefits of a well-maintained commercial property for years to come.
---
Read Also:
---
Reducing Liability Risks
Diligent maintenance of commercial properties is crucial in minimizing the likelihood of accidents and injuries. Taking care of potential hazards, including uneven pavement, unsecured handrails, or insufficient lighting, safeguards the well-being of both tenants and visitors.
A properly maintained property showcases a dedication to safety, contributing to a lower probability of encountering legal complications and financial setbacks due to negligence claims.
As a property owner, it is essential to prioritize safety and address potential risks to ensure the commercial property remains a secure and welcoming environment. This proactive approach fosters a sense of trust and responsibility and helps maintain the property's reputation and long-term success.
Increasing Energy Efficiency
Maintaining energy efficiency in your commercial property is crucial for success. Proper insulation of walls, sealing windows and doors, and upgrading HVAC systems contribute to a more eco-friendly building, attracting environmentally-conscious clients.
Effective insulation and draft prevention save energy by regulating temperatures. Upgrading to a modern HVAC system optimizes heating, ventilation, and air conditioning, leading to significant energy savings. These improvements reduce your property's carbon footprint and lower utility costs, making it more appealing to potential tenants and customers.
Prioritizing energy efficiency in commercial property maintenance is a smart choice, offering benefits such as reduced energy consumption, lower expenses, and increased market appeal in the growing eco-friendly sector.
Maintaining Compliance with Local Regulations
As a commercial property owner, adhering to local building codes and regulations is indispensable in safeguarding your investment. Regular maintenance helps keep your property in top shape and ensures compliance with these crucial guidelines.
Failure to abide by these rules may result in fines, penalties, or even forced closure, adversely affecting your business operations. To maintain a successful commercial property, staying informed about changes in local regulations is essential.
This proactive approach enables you to address potential issues before they escalate, preventing unwelcome surprises. Engaging with local authorities and networking with fellow property owners can also provide valuable insights into upcoming regulatory shifts, keeping you one step ahead.
Maximizing Tenant Retention
If you are a commercial property owner looking for ways to attract and retain clients, you must invest in your building. Providing a well-maintained environment that offers comfort and security is key to fostering strong relationships with occupants and ensuring their continued satisfaction. By focusing on regular repairs and upholding high standards of upkeep, property owners can create the foundation for long-term occupancy.
When tenants feel valued and content with their surroundings, they are more likely to remain in the property, leading to a stable and predictable income stream. This stability reduces the costs and hassles associated with tenant turnovers, such as advertising, renovations, and the potential loss of revenue during vacancy periods.
Additionally, satisfied tenants are more likely to recommend your property to others, contributing to an enhanced reputation within the commercial real estate market. This positive feedback loop not only helps retain current occupants but also attracts prospective tenants, ensuring the long-term success of your property.
Improving Accessibility
A successful commercial property goes beyond basic maintenance to embrace inclusivity and cater to individuals with disabilities. Ensuring that your property is accessible to everyone involves many essential tasks, such as repairing ramps, providing appropriate signage, and maintaining designated parking spaces for those with special needs.
When you prioritize accessibility, it sends a strong message about your commitment to creating an inclusive environment. This approach reflects positively on your property's reputation and expands your potential tenant and customer base, catering to a diverse range of individuals. Moreover, your efforts to accommodate the needs of people with disabilities can help foster a loyal, appreciative clientele.
Conclusion
For commercial property owners, prioritizing regular maintenance is vital to ensure the property's long-term viability. By taking care of repairs, restriping parking lots, and focusing on energy efficiency, they create an inviting and secure space for their clients.
This level of care fosters strong relationships, leading to improved tenant retention and a consistent revenue stream. By emphasizing safety, accessibility, and adherence to local regulations, property owners safeguard their investment and ensure their property remains a strong contender within the real estate market.