This year more than ever, DIY has been the activity that everyone turned to when boredom and despair took over lives under lockdown.
Many people found great joy in using their own two hands to make matching PJs for the entire family or repurposing old fabrics into unique pillowcases.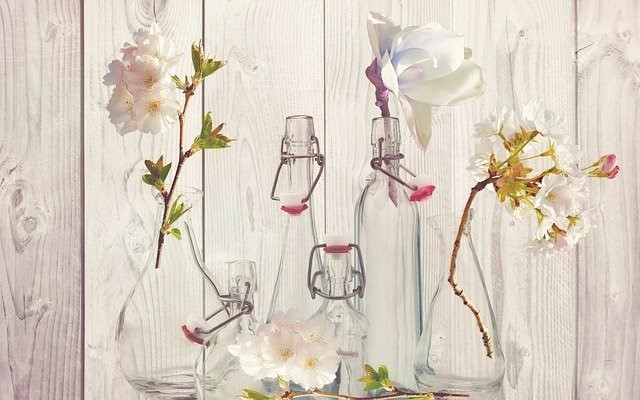 The creations have been endless, to say the least. Now that the holiday season is right upon us, it's not too late to put your painting skills into use to make some one-of-a-kind gifts for your loved ones.
Imagine gifting a beautiful fabric design to your friend to make her own New Year's dress.
You can even transfer your drawings onto wallpaper that your mother will cherish for a long time to come.
If these ideas sound good to you but you need help in execution, you have come to the right place. Continue reading to find out how you can create a wallpaper or fabric design from painting.
Prepare All the Materials You Will Need
To make sure you get the quality result you like, you need to think well about the materials that you'll be needing.
For starters, you have to find the kind of colours that you are most comfortable with. You can either go with basic watercolour or gouache paints, it depends on your preference and the final look you are after.
It's recommended to go for the tube paints to have more control over the colour saturation that you work with.
If you have a limited budget, spend some time searching for high-quality paints that won't cost you a fortune.
Next, you will need a colour-mixing tray to get the exact shades that you want.
As for the painting brushes, it really is about personal preference, they don't have to be high-end brands but at least make sure they are reliable and get different sizes to give yourself the freedom to produce various effects.
Last but not least, you will need some thick paper to draw on. And of course, you can't forget your camera to bring your paintings to life whether as a wallpaper or fabric design.
Plan Before You Start
You can always pick up another paper and start over, but who has that kind of time? It's better if you can try out your hands on scrap paper before you start your actual design using your watercolour or gouache paints.
Unless you are a professional painter, try to make your life easier by going for abstract paintings that don't require lots of attention to detail.
Even with the colours, don't waste your time and energy perfecting exact shades throughout. Abstract drawings look more unique and whimsical anyway so it's a win-win situation.
---
Read Also:
---
Photograph Your Creation
This is the step where you select the part of your painting that you'll end up using on your fabric or wallpaper so take as many photos as you can until you're happy with your choice.
You don't have to use the full painting. In some photos, you might find that the bottom corner alone does the job quite well.
Don't be afraid to play with lighting effects and shadows to enhance your painting and give you the result that you wish for.
Self-proclaimed artists at DIYPaintingTips.com believe that the whole idea of this DIY project is to create something that no one else can duplicate, not even yourself! That's the most interesting thing about DIY projects after all.
Just remember to adjust the settings whether you are using your phone or a professional camera to take well-representing photos.
Edit Your Photo to Perfection
There are many software programs that you can use to edit your photos to perfection before you can use them.
The best thing is that they are usually beginner-friendly so you don't have to be an expert to find your way around them. This is your last chance to enhance your painting as you see fit.
Adjust the lighting, straighten, and crop your image until you are satisfied with the result. The most important thing is to avoid resizing the image while editing as this can mess up everything.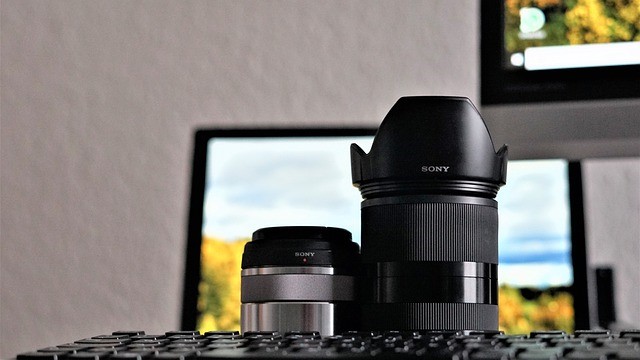 Transferring Your Painting
When it comes to image transferring, all you have to do is find a professional digital-printing app that you can subscribe to and use its services.
This might limit your fabric and wallpaper material options according to what's available.
However, most digital-printing companies offer a decent selection of fabrics, so you'll definitely find what you like.
Choose Your Fabric or Wallpaper Material
You have made it this far, now it's time to bring your creations to life. It's extremely important to choose the right fabric or material that you are going to transfer your paintings onto.
Regardless of how much you personally like a certain fabric, make sure that it'll work well with the method of image transfer that you'll be using.
Silk and cotton are two of the most commonly used fabrics to transfer your paintings on.
Think about the purpose of the fabric you are using, if you're designing fabric for your furniture, it's better to go for one that will stand the wear and tear.
Otherwise, if you are designing a fabric to use in making garments, you can get away with silk or any other equally delicate fabrics.
Place Your Order
This is the final step, or in other words, the moment of truth. This is where you get to see the fruition of your hard labour.
However, if you have followed the steps mentioned above thoroughly, you have nothing to worry about.
If you want to be on the safe side, order a sample first before placing a 10-meter wallpaper roll that leaves you disappointed because it's not what you had in mind.
Once you approve the quality of the sample, you can go ahead and order the full amount you desire.
DIY gifts are not only unique and personal, they can really save you a ton of money especially in hard times like the ones we're currently experiencing.
You can also make a fun family project out of it and get everyone involved.
Whatever is the purpose of your designs, enjoy the process, and make sure to learn from your mistakes for the future because you'll definitely want to do it again!