It's no secret that real estate is a great investment.
Whether you're purchasing a home with the intention of living there or buying properties to rent them out, ventures like these are among the safest ways to invest money.
After all, studies have shown that real estate is among the few investments that are almost guaranteed to appreciate and generate returns. Still, certain measures need to be taken to ensure homes and other types of real estate maintain their original worth and increase in value over time.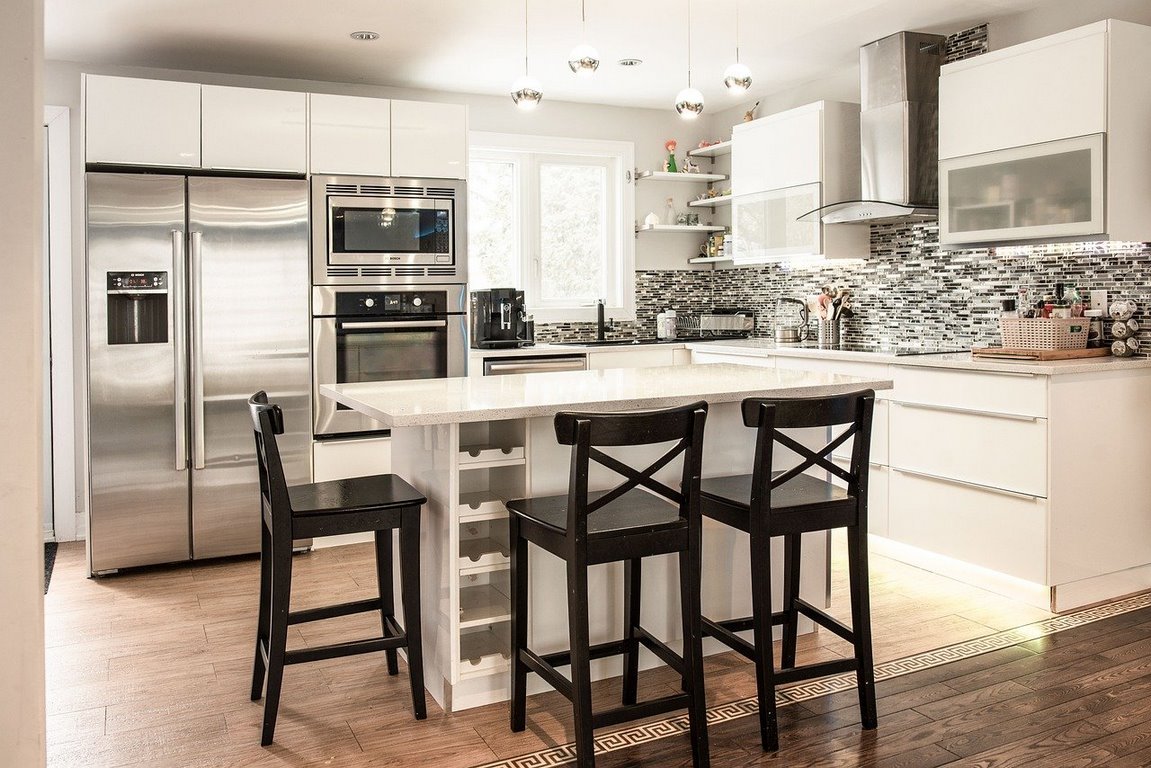 Routine maintenance is essential. Without it, a home's value is sure to decrease rather than heading in the right direction. Of course, home improvement projects can have a significant positive impact on property values as well.
If you're thinking about doing some home renovations, certain projects should be at the top of your to-do list. These focal points can make a home more comfortable and functional. They'll add value to the home as well if they're carried out properly. 
Plumbing and Electrical Updates
Updating or upgrading a home's plumbing and electrical systems may seem like a rather boring way to spend a home improvement budget. This type of project isn't flashy. It's not even noticeable on the surface. Still, it's a crucial factor in maintaining the value of your home.
Plumbing and electrical systems are constantly in use, and that places them under considerable strain. All the elements of these systems tend to wear out over time. On top of that, plumbing and electrical codes are updated regularly. 
If a home's plumbing and electrical systems aren't up to code, violations could lead to serious issues. They may cause the home to be unsafe or detract from its functionality.
Costly system malfunctions may ultimately enter the mix as well. Code violations can also reduce a home's value and make it more difficult to sell. While plumbing and electrical system updates and upgrades aren't particularly exciting, they'll definitely add value to a home. 
Don't overlook the potential value of having newer, more advanced electrical components installed in the home, either. These might include AFCI and GFCI outlets for enhanced safety. Adding extra outlets and lighting can go a long way toward boosting a home's value, too.
If you're willing to take matters a step further, consider converting to smart light switches, plumbing fixtures, and similar items that are part of the ever-growing internet of things. Those will further bolster the value of a home moving forward. 
---
Read Also:
---
Kitchen Renovations
Kitchen renovations are also effective ways to add value to a home. They don't even have to be major, all-inclusive projects to generate returns.
Small improvements, like adding new lighting, having more storage space installed, or updating the cabinets can have a significant impact. Bringing the kitchen into the modern era from an aesthetic perspective may be all you need to increase the value of your home. 
Having said that, many people prefer to go all out with a project like this. When it comes to a small, cramped kitchen, that might mean expanding the space. Having new countertops, a backsplash, new sinks, and modern fixtures installed could enter the mix as well.
Appliances can't be overlooked, either. Perhaps a built-in oven, an under-cabinet microwave, and other helpful features would suit your needs and free up some space on the counters. Changing the layout of the kitchen to make it more convenient is also a worthwhile endeavor. 
Virtually any improvement you make to the kitchen will help add value to your home as long as it's done by professional electricians, plumbers, and other knowledgeable contractors. While countless customization options are on the table these days, consider keeping those in moderation.
For example, the primary chef in your family may be shorter or taller than average. It's certainly possible to have the cabinets and counters raised or lowered to accommodate his or her distinct needs. Should you decide to sell in the future, though, that might drive away would-be buyers and detract from your home's value. 
Bathroom Upgrades
Not very long ago, the kitchen was the most-used area of many homes. It's still important, but surveys indicate the bathroom is quickly gaining ground. This space has gone from being a purely functional necessity to being a place for comfort and luxury.
That doesn't mean you have to transform your bathrooms into posh spaces with all the amenities imaginable, though. One worthwhile idea would be having an extra bathroom or half-bath built into your home. 
If you have an uncomfortably small bathroom, consider enlarging it. From there, you could have a large, spacious shower with a rainfall showerhead installed. Double sinks and a span of useful counter space might help round out the experience. If there's enough room left to work with, you could even have a garden tub put in for those days when you need to sit back and relax in a nice, hot bubble bath. 
In the event expanding the bathroom isn't a possibility, you may be able to make the space look and feel larger than it actually is. Using light colors tends to create the illusion of space. Strategically placed mirrors can have the same effect.
Using wall-mounted sinks and counters rather than floor-mounted versions may make the room feel more spacious as well. No doubt, your family could use extra storage space in the bathroom. Having recessed cabinets or shelving installed is definitely a space saver. 
Converting a Basement or Attic
Basements and attics that aren't being used are doing nothing more than taking up valuable square footage. Converting them into more useful space is an immensely effective way to ramp up a home's value.
These areas can be transformed into home theaters, additional bedrooms, game rooms, and even fully-appointed apartments. In truth, the possibilities here are endless. While these types of projects fall on the more costly end of the spectrum, they can also generate some of the biggest returns. 
Heightening Your Home's Value
Numerous home improvement projects can heighten the value of a home. From transforming your outdoor space to taking steps to make the home more energy-efficient, almost any project that enhances your home will boost its value.
Keep in mind, though, those projects must be carried out properly by highly trained and experienced professionals. Otherwise, they could have the opposite effect.