Garage door purchase and installation require you to make crucial decisions when it comes to size, quality, materials, and budget. Finding the right one for your home requires some research to ensure you are choosing a garage door that meets your performance needs.
In fact, Local Garage Door Pros advises that you consider several things before making a choice. Here are a few handy tips to help make the process a bit easier: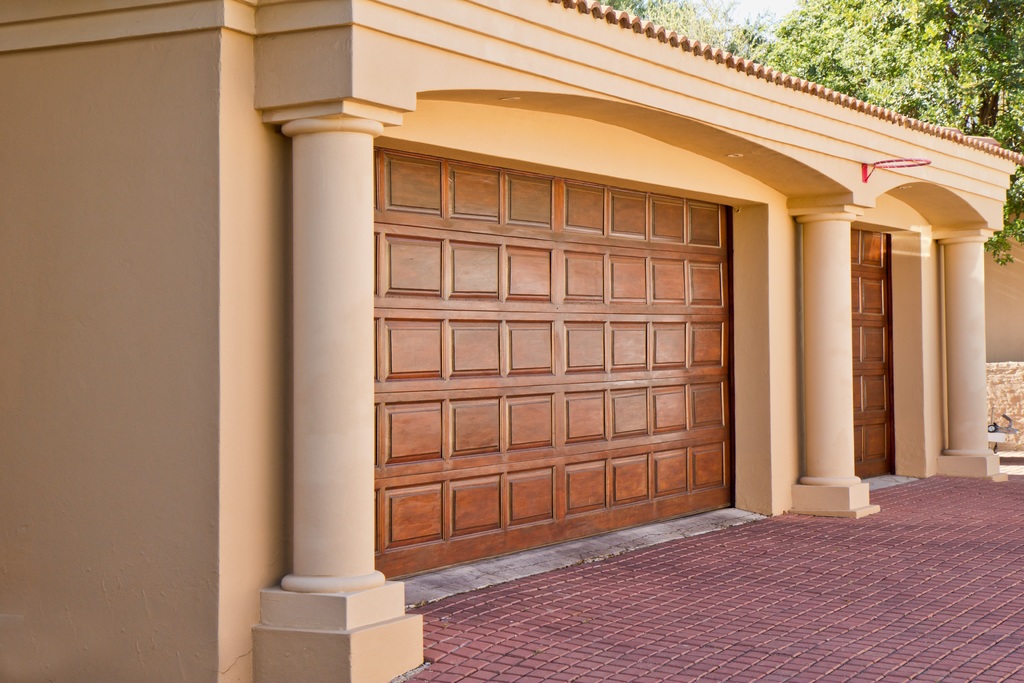 Measure Your Garage
The first and foremost step is to measure your current garage door or the space left for one with a measuring tape and record the dimensions. This will prevent confusion later and make sure you buy a door that fits perfectly. You can also consult the garage door specs on the website of the manufacturer.
 Assess Your Budget
Determine how much you have to spend before going shopping. You can compare prices from different companies, or perhaps do an online search for a good price deal. If your budget is tight, you should consider buying a used garage door instead of a new one.
In this case, both quality and service life are usually the same, so it pays to choose something which fits your needs but is more affordable.
---
Read Also:
---
Know What Material You Want
From wooden to metal, fiberglass, and even steel, there are several garage door materials available in the market. You need to understand that each material has its pros and cons. For example, a steel frame is a very durable material.
However, it can rust and is heavier than other materials which makes it a bad option for homes with low ceilings. On the other hand, wood is really beautiful but it's not as durable as other options. So it is important to know what kind of material you want and choose accordingly.
Check On the Safety Features
There are many safety features you should consider before buying a new garage door. The more safety features on a garage door, the better. There are also different levels of security which can include features like automatic reverse and anti-burglary devices.
You will also want to make sure it closes automatically as well so that your children, pets, and valuables don't get trapped inside.
If you have any special requirements for your door or are apprehensive about the opening and closing procedure because of children in your household, you should look for a model which includes childproof locks, alarms, or emergency release buttons.
You may even want to see if there is a safe inside your garage which keeps valuable items secure from thieves.
Determine Your Needs
When choosing a garage door, make sure it fits your home and lifestyle. This may include things like security, functionality, design, and aesthetics. Depending on the nature of your garage and some special requirements, you might choose a manual or automatic door.
You'll also need to think about whether you want a residential or commercial model. Most importantly, you have to assess the requirements of your garage and do some research to find a product that fits perfectly. When you know what you want, it will be easier for you to shop for the right garage door.
Evaluate The Warranty and Installation Options
Garage doors are quite expensive so it makes sense to look for an extended warranty. These can come in handy when you have a problem with your garage door. Another option is to purchase a product that comes with its own installation service.
This way you don't have to worry about hiring a handyman to install the door, and you'll save some money in the bargain. In addition, you'll get a top-notch service if you choose this option.
A garage door can cost quite a bit of money so you'll want to be sure you buy one which fits your tastes and needs. Keep in mind the importance of security features, warranty, build quality, and anything else that is relevant to your purchase.
It helps if you set aside a few days to look up information and do some research on the different products available. You may also need to visit the manufacturer's website and verify all the details so that there are no surprises later.
Buying a garage door that has all the features you want is important since it will impact your home for many years. So, be sure you take your time with this process and do your research so you can make an informed decision.