Wax melts are becoming more and more popular as people opt for less harmful ways of scenting their homes.
While scented candles may mask the smells, they also release toxins into the air, which can cause health problems. Using wax melts is a safer alternative that will freshen your home without harming your health.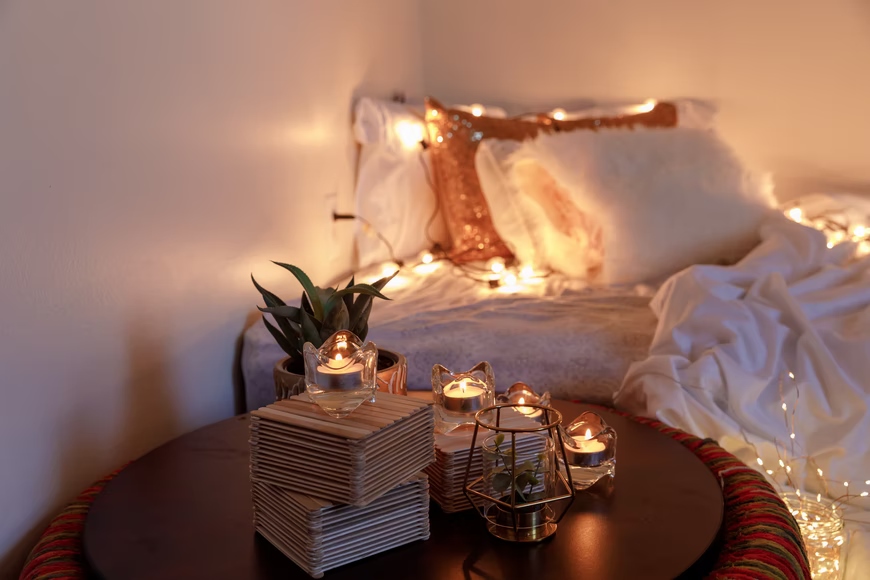 The benefits of using them go beyond just scenting your home, however, including boosting your mood by creating a nice atmosphere.
There are many ways that you can use wax melts to improve the atmosphere of your home, and in this article, we will explore a few of them.
It Helps You Relax
Creating a relaxing atmosphere in your home has never been easier than with wax melts. They can help to soothe away the stresses of the day, leaving you feeling relaxed and refreshed.
All you need to do is light a few melts and let the fragrance fill your home. The smells of lavender, chamomile, and vanilla are all known for their relaxing properties, as well as their wonderful aromas.
Natural hand-made wax melts found at balneaves.scot can also be combined to create a bespoke fragrance that might be just right for you. They are a perfect fit for a busy lifestyle, as they will help you relax in just a few minutes.
They are also mess-free, so there is no need to worry about stains on your furniture or carpets, meaning you can truly completely unwind and relax.
Setting the Mood for a Romantic Evening
Want to set the mood for a romantic evening? Wax melts can help you do just that. Choose a scent that is associated with love and romance, such as vanilla or rose, and light it a few minutes before your guests arrive to create a special atmosphere.
Not only will the fragrance fill the air, but the soft light from the melts will also create a relaxing and intimate setting.
Different wax melters emit different strengths of light, so consider the amount of fragrance and intensity of light that you prefer before making a purchase. Just make sure you have enough melts to last the evening!
Keeping the Bugs Away
Summertime is the time for outdoor fun, but it can also be a time for pesky bugs. Instead of using harsh chemicals to keep them away, why not use wax melts? The citronella scent is known for its ability to deter bugs, and it's a great way to keep your home bug-free without harming your health.
If you prefer something more relaxing, lavender is also known for its bug-repelling properties, so you may want to consider that as well.
You can even combine the two scents for a wonderful smelling combination that will keep the bugs at bay without harming you or your family. Simply light a melt or two and enjoy your time outdoors without having to worry about the bugs.
It Creates a Welcoming Atmosphere
When guests come to your home, you want them to feel welcome and comfortable. One way to achieve this is by using wax melts to create a warm and inviting atmosphere.
Choose a melt with a sweet or spicy scent, such as cinnamon or apple, to fill your home with a delicious fragrance. Not only will the smell make your guests feel at home, but it will also make your house smell amazing.
You can also use wax melts to create different moods in different parts of your home. For example, you might want to use a citrus scent in the kitchen to create a refreshing atmosphere or use a vanilla melt in the living room for a more relaxing vibe.
ItNeutralizes Provides a Soothing Atmosphere for Children
Wax melts can also be used to create a soothing atmosphere for children. Choose melts that are scented with calming ingredients, such as chamomile or vanilla, and light them when your child is having a difficult time falling asleep.
The soft light and subtle fragrance will help to soothe them and encourage relaxation. You can also use wax melts to create a fun atmosphere for children.
Choose a scent that they love, such as candy or fruit, and let the fragrance fill the room. This is a great way to get them about bedtime and make sure they will have a good night of quality sleep.
It Wil Help You Set the Mood for Parties
When you're hosting a party, you want to make sure your guests have an enjoyable and comfortable time. One way of doing this is by using wax melts to set the mood.
Choose a festive scent, like pumpkin or gingerbread, to create a fun and festive atmosphere. You can also use this opportunity to reflect the theme of your party.
If you're hosting a beach-themed party, for example, use a coconut scent to transport your guests to the beach. The possibilities are endless. You just have to match your melts with the type of party you're hosting.
It Neutralizes Unpleasant Odors
Wax melts can also be used to neutralize unpleasant odors in your home. If you have pets, for example, you might find that your home starts smelling like them.
Instead of using harsh chemicals that may only harm your furry friend, try using a wax melt with a citrus scent. The lemon or orange fragrance will help to combat the pet smell effectively and leave your home smelling fresh and clean.
You can also use wax melts to get rid of cooking smells. Simply light a melt with a fragrant spice, such as cinnamon or clove, while you're cooking and the smell will be gone in no time. The same goes for cigarette smoke.
To get rid of the smell of cigarette smoke in your home, simply light a vanilla or white linen melt. Not only will it neutralize the odor, but it might also encourage smokers to find another location to smoke.
It Enhances Christmas Spirit
During the holiday season, you might use different types of decorations. Wax melts can be used as an easy and inexpensive way to enhance your Christmas spirit.
Use a festive scent, like gingerbread or candy cane, to give your home the feeling of the holidays. You can also match your melts with other decorations in your home for an even more cohesive look.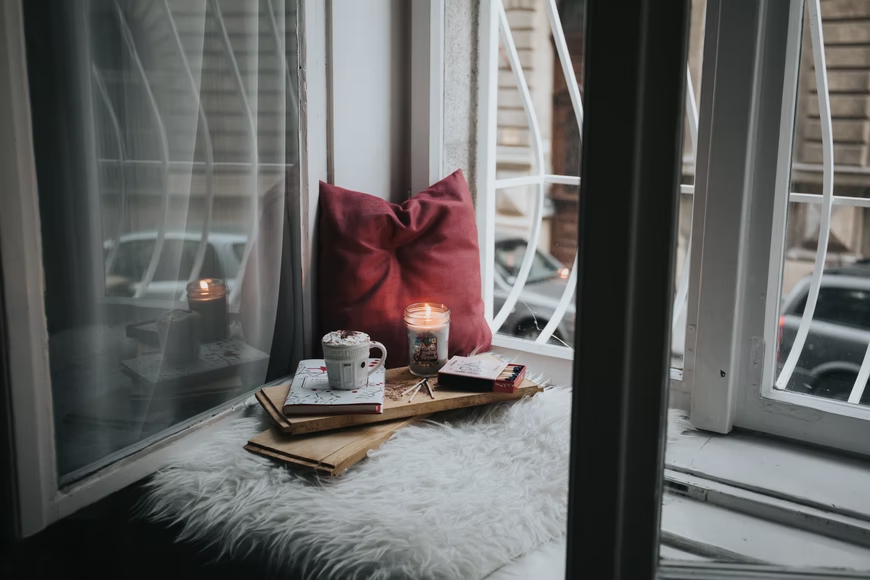 Placing fall-scented melts in pumpkins or autumn-themed decor will help set the mood for this time of year while creating a beautiful display at the same time.
As you can see, there are many ways you can use wax melts in your home. From creating a relaxing atmosphere to enhancing your Christmas spirit, these melts can do it all.
So the next time you're looking for a way to change up the mood in your home, try using wax melts. You won't be disappointed.