Did you know you can get more than a neat look when you iron your clothes?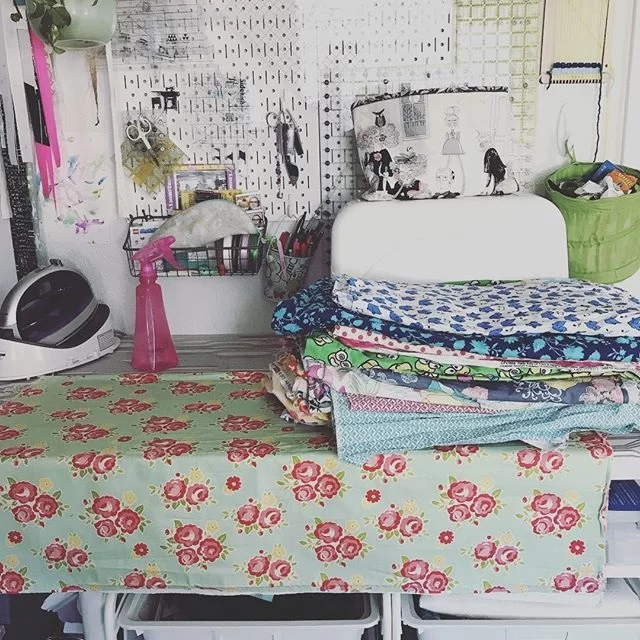 Steam-pressing and dry ironing can sanitize clothes because they involve heat application. They can also reverse fabric shrinkage from washing and extend the lifespan of clothing.
Of course, if you wish to enjoy these benefits, you must know how to perform the task properly. Whether it's T-shirts, babies' clothes, or Arabic gowns, make sure you heed the five rules in fabric pressing below:
1. Read and Heed the Label
Before anything else, read and understand the manufacturer's care instructions for the pieces you plan to press. This information is written on the label of your clothes, which should include complete washing and ironing instructions.
If you don't know how to decipher the symbols on the label, here's a quick guide to the most common ironing symbols used:
Iron icon: Iron at any temperature.
Iron icon with one dot: Iron on low heat or cool iron.
Iron icon with two dots: Iron on medium heat.
Iron icon with three dots: Iron on high heat.
Crossed out iron icon: Do not iron.
Iron icon with three diagonal lines underneath: Steam iron.
Crossed out iron icon with three diagonal lines underneath: Don't steam-press.
Besides garment labels, you can also follow the owner's manual of the specific fabric-pressing equipment you plan to use. This usually includes the recommended temperature levels for common types of fabric. Below are a few helpful care tips you can follow for specific materials:
Acetate: Iron on the reverse side of the still-damp fabric.
Cashmere: Steam-press only. This fabric must never come into contact with the iron to avoid ruining its fibers. If there are any hard-to-remove wrinkles, iron on the wrong side with a pressing cloth wedge between the material and the steamer.
Corduroy: Iron on the wrong side of the fabric while the item is covered by a plush white towel. On the front, use steam-only equipment to restore the crushed pile.
Cotton: Press on the wrong side of the fabric (if lightweight) or while still slightly damp (if the material is heavy).
Lace: Iron with a pressing cloth to prevent snags and pulls.
Linen: Press on the reverse side while still damp.
Nylon: Use a pressing cloth to prevent the fabric from getting singed.
Silk and satin: Iron on the wrong side of the fabric. Don't steam-clean to avoid watermarks.
Velvet: Avoid using iron as much as possible. Get rid of any wrinkles using steam or place a plush white towel and press very lightly on the reverse side of the material. Apply a steam-only method for the front if there are any stubborn creases or crushed piles.
Woven wool: Iron on the reverse side with a damp pressing cloth to prevent shiny marks on the material.
Beaded fabric: Using a plush white towel, press on the wrong side of the cloth to avoid damaging the beads.
Sequined fabric: Never iron because sequins might melt. Instead, use light steam on the reverse side to remove any wrinkles.
2. Test the Temperature
The heat recommendations for different fabric types listed in the iron manual are usually correct. But to be safe, you may need to start with a low heat setting on your iron or steamer, working your way up.
This is the best practice if you don't know the fabric material from which an article of clothing is made. It also works best for clothes made from synthetic fabrics.
The iron is warm enough if you can already press creases or remove wrinkles without having to linger on the same area for too long.
Pro tip: If you need to return to a lower temperature setting, let your iron cool down before using it again. Even better if you can press fabrics based on their heat requirement in descending order, from hottest to coolest.
Still, worried you might burn your clothes? Test the temperature on a sample of the fabric. Choose a spot that can be easily hidden. Better yet, iron on the seams at the reverse side of the cloth.
3. Learn to Use Other Fabric-Pressing Equipment
While the dry iron is the most used equipment for pressing, it's not your only available option. Make sure you learn how to use the tool you intend to use before taking any further steps. Here is information on the other fabric-pressing equipment available:
Steam Iron
Sometimes used by press service providers, the steam irons have water reservoirs that can be filled with water and produce steam during the ironing process.
Compared to dry irons, they provide a smoother finish and are best used for clothes made from cotton and linen. They are also considered easier and more efficient to use. Some models even come with advanced features.
Vertical Steamer
Designers and stylists prefer vertical steamers because they smooth wrinkles effectively. This is despite the tools being a bit more on the expensive side.
Vertical steamers work by releasing steam applied on hung or displayed garments. They don't need ironing boards to keep the clothes flat during the process, making them the most efficient option.
4. Hang Before Wearing
While it may be tempting, avoid wearing newly pressed clothes immediately after they're pressed. Instead, hang them for about 10 minutes, especially if they're still moist. This will prevent wrinkles from reappearing and settling in.
The same goes for steam pressing. Besides, dry ironing and steam-pressing leave the fabric very hot, so it's best to let the clothes cool off first.
5. Press Only When Clean
Whether you're ironing or steam-pressing your clothes, you must ensure they are clean first. The best time to press fabrics is right after you launder them.
It's easier to remove wrinkles on freshly laundered fabrics. Moreover, if you iron unclean pieces, you may be baking in any existing stains onto the material.
If you're steam-pressing, you may find splotches of stain if you do it while the clothes are still unclean. Though you won't necessarily bake in the dirt, you'll still have annoying splotches that could ruin your entire outfit.
Master the Delicate Process of Steam Pressing
Ironing or steam-pressing clothes is a delicate process that requires skill, precision, and the right tools. To make sure your garments don't get singed or damaged, follow the rules listed here.