In the world of storage solutions, prefabricated metal self-storage units have been gaining popularity for a multitude of reasons.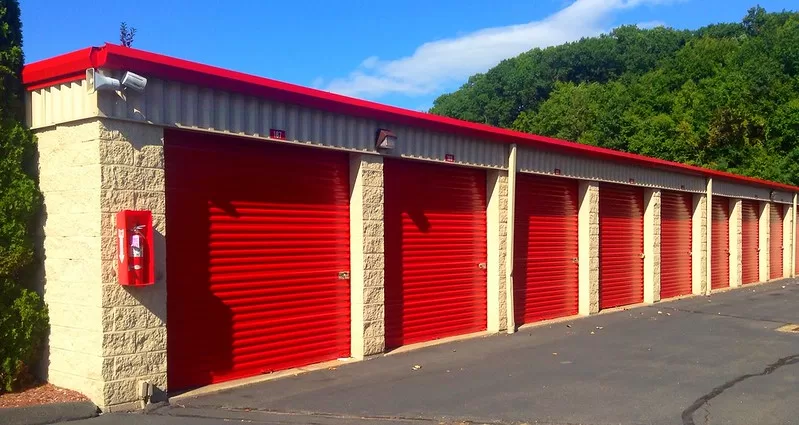 These versatile structures offer a range of benefits that make them an excellent choice for both individuals and businesses looking to store their belongings securely.
In this blog post, we'll delve into the advantages of prefabricated metal self-storage units, shedding light on why they are becoming the go-to option for many. For more information on self-storage units, check out Sunward Steel metal self storage units.
Durability: Built to Last
One of the most significant advantages of prefabricated metal self-storage units is their durability. These units are constructed using high-quality steel or metal materials that can withstand various weather conditions, including heavy rain, snow, and extreme temperatures.
Unlike wooden storage units, which may be prone to rot and deterioration over time, metal units are designed to last for years with minimal maintenance. This durability ensures that your stored items remain safe and protected.
Security: Protecting Your Valuables
Security is a paramount concern when it comes to storing personal or business-related items. Prefabricated metal self-storage units offer enhanced security features, making them a top choice for safeguarding your valuables.
These units typically come equipped with sturdy locking mechanisms and reinforced doors, making it difficult for unauthorized individuals to gain access.
Additionally, the robust metal construction acts as a deterrent to potential thieves, providing peace of mind knowing that your items are well-protected.
Customization: Tailored to Your Needs
Another advantage of prefabricated metal self-storage units is their versatility and customization options. These units can be tailored to meet your specific storage needs.
Whether you require a small unit for personal belongings or a larger unit for commercial storage, there are various size options available.
Additionally, you can choose from a range of features such as shelves, hooks, and climate control to create a storage space that suits your requirements perfectly.
Cost-Efficiency: Saving You Money
Opting for prefabricated metal self-storage units can also lead to cost savings in the long run. These units are typically more affordable than traditional brick-and-mortar storage facilities.
Moreover, their low maintenance requirements mean you won't have to spend a significant amount on repairs or upkeep.
With the ability to customize the unit to your needs, you'll only pay for the space and features you actually require, further maximizing your cost-efficiency.
Easy Installation: Quick and Hassle-Free
Setting up prefabricated metal self-storage units is a breeze compared to constructing traditional storage buildings. These units are designed for quick and hassle-free installation, saving you time and effort.
Many manufacturers offer assembly services or provide clear instructions for DIY installation. This means you can have your storage unit up and running in no time, without the need for lengthy construction projects.
Eco-Friendly: A Sustainable Choice
For those who prioritize sustainability, prefabricated metal self-storage units are an eco-friendly choice. These units are often made from recycled materials and are themselves recyclable at the end of their lifespan.
Additionally, their energy-efficient design can help reduce energy consumption when climate control features are included. Choosing a metal storage unit can align with your environmental values while providing a reliable storage solution.
Easy Maintenance: Minimal Upkeep Required
Maintaining prefabricated metal self-storage units is a straightforward process. Unlike wooden structures that may require regular painting, sealing, and repairs, metal units are low-maintenance.
Occasional cleaning and inspection are usually sufficient to keep them in excellent condition. This not only saves you time but also ensures that your stored items remain in a clean and well-maintained environment.
Conclusion
In summary, prefabricated metal self-storage units offer a multitude of benefits that make them a superior choice for storing your belongings.
Their durability, security features, customization options, cost-efficiency, ease of installation, eco-friendliness, and minimal maintenance requirements set them apart from traditional storage solutions.
Whether you need storage for personal items or business inventory, these versatile units can provide the protection and convenience you seek.
Consider the advantages of prefabricated metal self-storage units when looking for a reliable and efficient storage solution that meets your needs.