Heavy thunderstorms and howling winds reportedly strike many regions in America annually.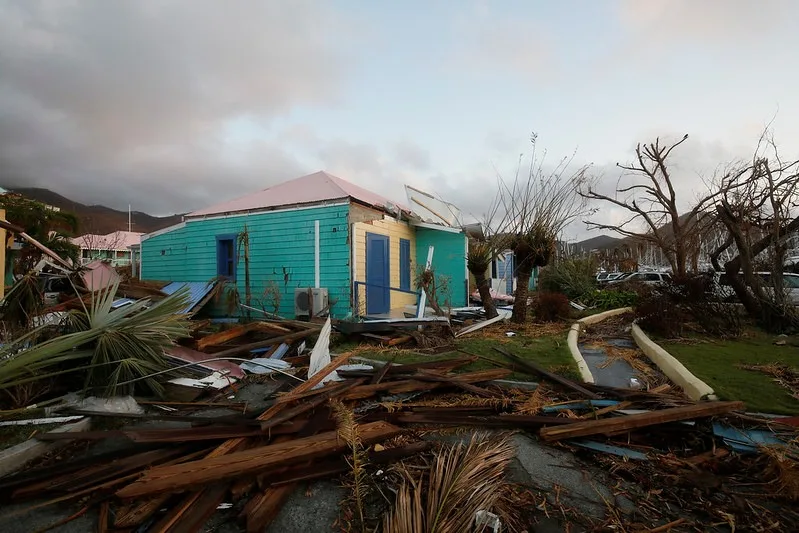 Recently, the NOAA has forecasted an above-average hurricane experience spanning the remainder of the year. Even though that's still a potential claim in some areas, staying prepared is vital.
The impacts of high-speed winds can be immeasurable. Aside from these storms, their particles and debris can initiate a continuous structural damage process. Since it's impossible to regulate intemperate weather, you can only protect your home by  enhancing your facade design.
Here, we'll discuss various preventive measures to shield your home and minimize property loss during this period. Below are some of our recommendations.
1. Seal Your Windows
If you're a coastal resident, sheets of plywood and a few nails can help secure your windows before a storm.
Whether you work as a DIY or call a professional, ensure you get it done before the official forecast of the unfavorable climate in your locality.
Purchase your plywood and fix them with screws around your windows in case the shutter fumbles. This helps to minimize cosmetic damages and the collection of flying dirt in your apartment.
2. Hold Down Your Roof with Hurricane Straps
During a harsh storm, your roof might be unable to hold firm. Hence the reason it needs to be fortified with metal tie-down belts that attach them to your building, containing the uplift force. Another good side to these anchors is that they firmly attach your walls to the foundation. This method is relatively inexpensive and requires some degree of expertise to achieve.
---
Read Also:
---
3. Brace Your Garage Door
Garage entries are one of the hurricane-prone areas of your home. If the door here isn't reinforced, it can implode, causing the influx of excess wind pressure that'll eventually lead to severe damage. Invariably, that can also shake up your walls and roofing. Using aluminum bracing at the edges of the garage door can serve as excellent support.
4. Install Floor Barriers to Lessen Flood Risks
Flooding is one of the notable features of great hurricanes. And often, there's only so much a homeowner can do to reduce flooding possibility. There are several alternatives to opt for here.
Experts always advise people to go for effective products. These barriers include sandbags, water-filled tubes, and powder-filled absorbent door dams.
5. Store Your House Contents Safely
Securing safe spots for your home properties is essential in curtailing costs after serious hurricane hits. Those include your inventories and documents. To prevent your corporate records from being destroyed in this disaster, keep them in waterproof boxes or bags.
6. Obtain Flooding Insurance
As against what you might think, regular home insurance doesn't cover flood damages. But you can procure flood insurance via the Flood Insurance Program. Mind you, it's not a cheap process, but it's worth the cost. The offer comes with a 30-day waiting period with limited coverage.
7. Prevent Power Outage
Blackouts usually result from collapsed grids during hurricanes. Regardless, it would be best to incorporate other options to keep your home lit. A good example is a generator.
Again, you must provide adequate insulation and electrical upgrades against the incessant lightning accompanying massive rainfall.
It's better to attend to the needs of your home now against imminent hurricanes. Invest in structural improvements that'll keep the aftermath of these storms at a minimum.