Did you just hear about Freeview and you are wondering if you need an aerial to enjoy it? Well, the simple and straightforward answer to that question is a big "YES"!
To enjoy Freeview, you need an aerial.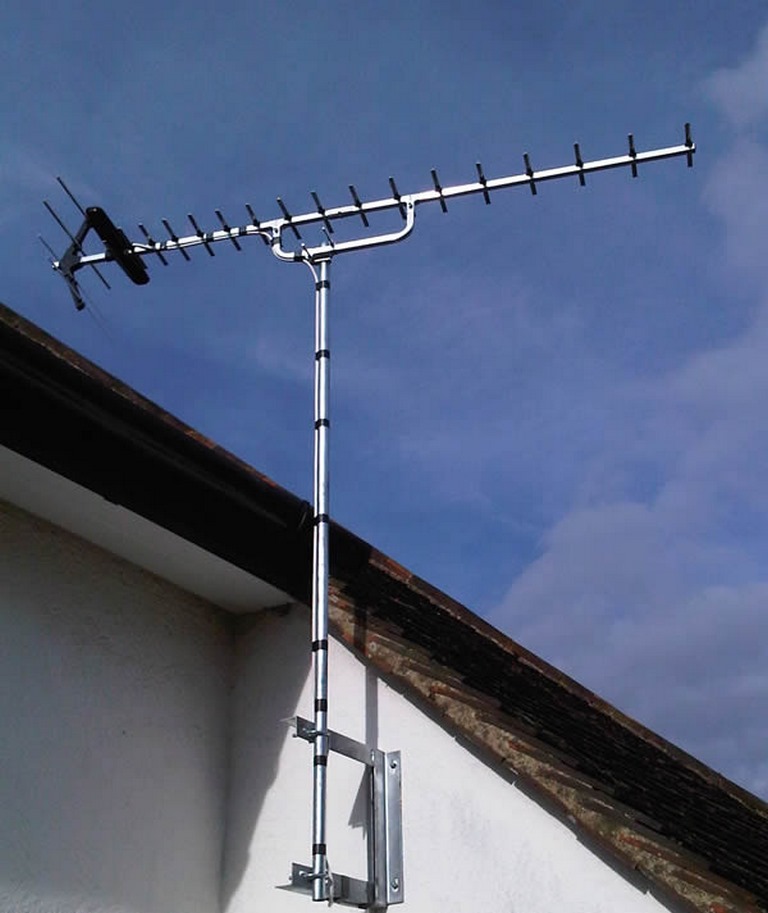 However, one can still watch some channels via an internet-connected device without one.
If you already have an aerial, the next step you need to take when trying to watch free-view is to make sure it is securely connected to the back of the tv.
Aside from that, it also needs to be in the right position for proper connection, and safe from weather damage.
What Is Free View?
Freeview is the United Kingdom's digital terrestrial television service, whose major aim is to give people access to the best line-up of TV programs for free, as its name indicates.
It has over seventy standard channels and fifteen HD channels, which enable its users to enjoy their favorite national shows through their tv aerial without paying for it.
What Kind of Aerial do You Need for FreeView?
The role aerials play in ensuring one gets a good view of Freeview TV channels cannot be overemphasized.
For good results, it's better to use a wideband aerial which is also known as Type T or Type W.
This is because they encompass all the range of signals used in transmitting digital TV.
Portable indoor aerials can work in areas with poor reception, however, they can be affected by electrical interference caused by other domestic appliances.
To make an aerial perform its functions effectively, you need to ensure it's pointing in the right direction towards the transmitter in your aerial.
---
Read Also:
---
What If You Stay in a Shared Household?
Assuming you live in a block of flats, you might have to make use of a communal TV system, which is providing signals to several homes through just one aerial.
New Aerial Installment
When it comes to a new TV Aerial Installation Leeds, it's advisable to check the manual attached to the product before beginning the procedure.
Experts also recommend using a qualified aerial installer whenever one needs aerial installment.
This is because aerial installers must have had experiences with climbing heights, and received enough information on the transmitters being used in your neighborhood.
When it comes to payment, you must first make sure you know how much an aerial installer wants to collect from you before agreeing to book their services.
Most aerial installers charge their customers based on how complex their aerial installment is.
What Other Equipment Do You Need to Enjoy Freeview?
●  A Freeview Equipped TV
One way to know if your TV has an inbuilt Freeview is whether you got it after 2010 or not. If you're sure you got it after 2010, you can rest assured that it has it.
So just have to connect it to a good aerial. For Freeview HD TV owners, there are about fifteen HD channels to enjoy.
More also, if you'd like to be able to rewind, pause or record live TV, you can upgrade your Freeview tv.
●  TV License
In some places, if you want to enjoy broadcast TV, a yearly TV license is required. Although some few selected people get to enjoy a free license once they are eligible for it.
Still, a majority have to pay for it. The good thing about using a free view is that there is no need for payment of any additional charges once you've paid for your TV license.
●  Internet Connection
If you're only interested in watching digital terrestrial Freeview TV channels, there you must connect to the internet.
However, if you wish to watch on-demand and catch-up content, using a Freeview Play device then must have access to the internet.
A speed of at least two Mbps is needed for a start. This can either be from a shared hotspot, your mobile device, or any other means.
Having gone through the write-up below, you must have gotten an insight into how Freeview works.
However, you can still check online for articles on free view if you need more info about it or contact experts in tv services.
It's always to have enough knowledge about things before going into them.