Creating a bird garden is an easy and fun way to help save our local feathered friends from extinction. Not only that, but you will add peace and harmony to your backyard space at the same time. Bring nature to your home with a wild bird sanctuary.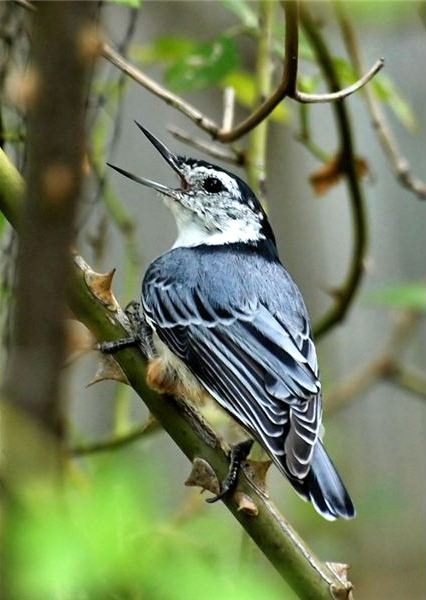 The Best Way to Create a Bird Garden: Entice Unique & Native Species to Your Backyard With These Tips
Creating a wild bird garden not only helps to save your feathered friends from extinction but also brings peace and harmony to your backyard setting. Adding bird-loving native plants such as fruit-bearing shrubs, vines, and trees will add beauty and natural food sources to your new bird habitat.
Adding a simple water source such as a birdbath or even a homemade water dripper will keep the local wild birds coming to your bird sanctuary all year around. Bird gardening is a peaceful and relaxing way to de-stress after a hectic day at work.
Must Read: Cutting Back a Garden to Prepare for Winter
Creating a Bird Garden
Hanging feeders is the first step in attracting the local wild birds to your backyard retreat. An important feature that will keep birds coming to your home all year round is a clean source of water. Whether provided by means of a simple birdbath or even a trickling faucet, water will ensure that the birds will always be close by.
A cover is another important aspect of wildlife gardening. As the bird's natural habitats are constantly being squeezed out to make room for housing developments, they are always looking for places to nest and raise their young.
Cover can be provided in the form of dense shrubbery, thickets, or even a brush pile made of broken branches and tree clippings. Birds are not particular about where they find cover; they are just happy to find a place out of the cold and rain.
Bird Paradise
Plant native shrubs, trees, and vines when creating a bird garden. This way, you have a natural source of food in the form of berries, sap, nuts, and seeds. Also, your backyard flying friends have a variety of choices to choose from, and you have beautified your garden space in one easy step.
Plant trees like crabapple, cherry laurel, and mountain ash to provide cover and a food source for local wild birds. Shrubs that attract birds include Russian olive, common juniper, and privet. To give added appeal cover a fence or wall with coral honeysuckle or Carolina rose.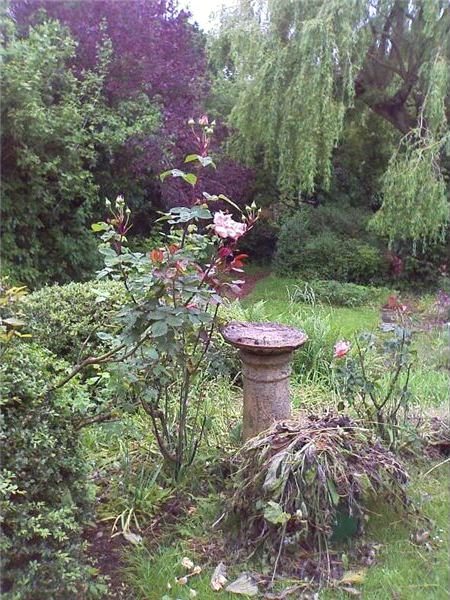 Water features are perhaps the most important thing next to food when thinking of attracting birds to your backyard. In today's polluted society, clean water sources for birds have become scarce, particularly in urban areas.
Once the wild birds in your area know that you are providing a clean source of water, and word gets out amongst the bird community, your backyard will become an outpost for birds all year around. Birds are not picky when it comes to how their water is presented to them.
Simple homemade bird baths, drippers, or even just a pan of water set atop a table will satisfy a thirsty wild bird. When providing water it is important to remember that the water source should be located close to a tree or other high place to ensure means of escape from predators.
Birds are not as fast when they are wet, so keeping the water source five feet off the ground and close to a tree will help to keep them safe from the neighborhood cat.
Finishing Touches
Think of natural spaces when creating your bird garden. Birds are usually scared off by bright, unnatural colors. When adding features such as bird boxes, feeders, or homemade bird baths remember to try and cater to their senses as well as your own.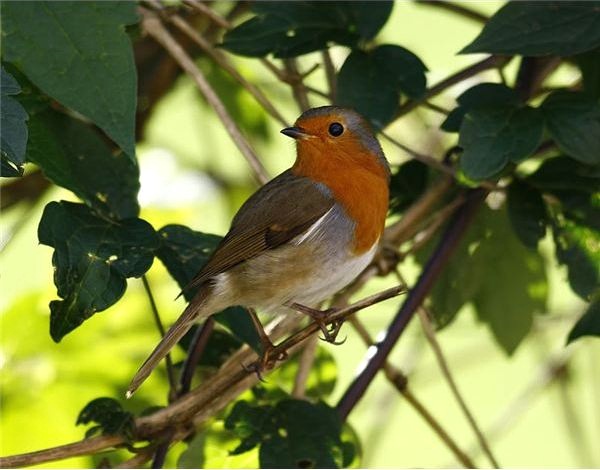 Choose neutral colors and pastels instead of primary colors for garden decorations. When shopping at your local garden center and a cute new bird feeder catches your eye, try to imagine what the birds will think of it. When adding a new feature, place it in a familiar spot so that the birds will have a better idea of what it is.
As you add different plants, shrubs, and trees, you will see the bird population grow in your backyard. Soon, each day will bring a new and different joy as you watch what is going on in your new bird garden habitat.
---
How to Create Garden Scenes

This series will focus on how to create garden scenes simply and inexpensively. It will detail combining trees, shrubs, and flowering plants rather than timbers and stones for a charming effect. You will learn how to create a bird sanctuary, rose garden, and a cottage garden easily and frugally.

Create a Wildlife Bird Garden
---
References