As the world becomes increasingly digitized and remote work becomes more common, traditional office spaces are no longer the only option for professionals seeking a productive and collaborative workspace.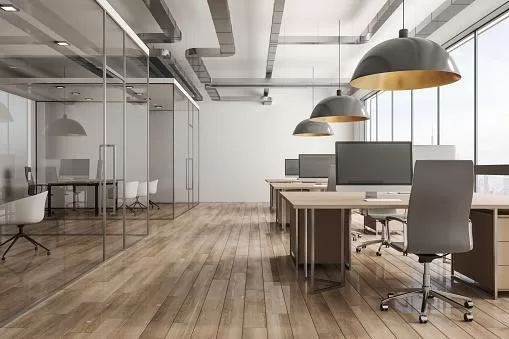 Enter coworking: a shared workspace solution that offers flexible scheduling, top-of-the-line amenities, and community events for a fraction of the cost of leasing your own office space. In this article, we will explore the benefits of coworking, the types of coworking spaces available, and tips for finding the right space for your needs.
Benefits of Coworking
Office space coworking is rapidly growing in popularity due to the flexibility, amenities, and networking opportunities they provide. One of the biggest benefits of working in a coworking space is the ability to have control over your work-life balance.
Unlike traditional office spaces with set hours, coworkers can come and go as their schedule allows. This flexibility is especially advantageous for entrepreneurs and freelancers who can take on more projects without being tied down by a 9-5 job.
Another key benefit of coworking spaces is the opportunity for collaboration with other professionals. Working in a shared space allows coworkers to bounce ideas off one another, receive feedback, and work on joint projects. This collaboration can lead to increased creativity, productivity, and the ability to expand one's professional network.
In addition to the flexibility and collaboration opportunities, coworking spaces often offer top-of-the-line amenities such as high-speed internet, conference rooms, printers/scanners/copiers, and ergonomic furniture all at an affordable price point compared to leasing your own office space outright. Additionally, many coworking spaces offer community events such as talks and workshops geared towards networking with other professionals in the industry.
Types of Coworking Spaces
Not all coworking spaces are created equal. The type of coworking space that is best for you will depend on your specific needs and preferences.
Here is a breakdown of the different types of coworking spaces available:
Private offices are ideal for those who require more privacy than what a shared workspace can offer. These offices come in a variety of sizes and styles to meet the needs of different types of businesses, from small startups to larger companies with multiple employees. Private offices generally come equipped with desks, chairs, computers, and other office supplies and amenities like WiFi access or meeting rooms.
Shared desks allow coworkers to share one large workspace while maintaining their own personal area within it usually separated by partitions or cubicles that provide some level of privacy between coworkers when needed. This type of setup is great for those who enjoy being surrounded by other like-minded individuals but still need some degree of privacy when needed.
Open workspaces are designed to maximize collaboration among their members through an open layout that encourages interaction and idea sharing. This type of coworking space is best for those who thrive in a social environment and enjoy being surrounded by other professionals. However, it may not be the best fit for those who require a quiet environment to work effectively.
Finding the Right Space for You
Finding the perfect workspace to be productive and creative is essential for freelancers, small business owners, and entrepreneurs. Today's commercial real estate market offers a variety of options for individuals seeking space that meets their needs – from coworking spaces to traditional office leases.
Here are some tips for finding the right space for you:
Before you start looking at available spaces, take a moment to consider what type of workspace best suits your needs. Do you need private offices or open areas? Will you need conference rooms? Do you require access to certain amenities like printers or kitchenettes? Once you've identified your requirements and preferences, use this as a starting point when searching for rental properties.
Budget is another crucial consideration. Knowing how much money is available in your budget will help narrow down potential locations quickly and easily. Make sure that all fees associated with renting office space are taken into account before signing any lease agreement, including rent itself as well as additional costs like parking fees or security deposits.
Location is also an important factor to consider. It's essential to choose a location that is easily accessible and convenient for you and your team. Additionally, consider the surrounding neighborhood and amenities, such as restaurants, cafes, and public transportation.
Working in a coworking space can be a great experience, but it's important to follow some key tips to ensure that you get the most out of your time there. First and foremost, respect the space. Coworking spaces tend to be quieter than traditional offices because they often lack partitions between cubicles and desks.
As such, it is important to be aware of your surroundings at all times and respect the space by keeping your voice low when having conversations with other coworkers or on conference calls. Additionally, make sure to follow any rules related to food consumption or noise levels in order to maintain a respectful environment for everyone who works there.
Conclusion
Office space coworking is an excellent solution for businesses of all sizes. It provides flexibility to work from any location, cost savings through shared resources, and the opportunity to collaborate with other professionals in the same field.
The modern office space coworking model has been embraced by many companies as a way to reduce overhead expenses while still providing employees with a professional working environment.
As more people seek flexible ways to earn an income without having to commit to traditional offices or full-time jobs, office space coworking offers an attractive option that can benefit both employers and employees.