Custom closets are built-in closet systems that include shelves, baskets, drawers, cabinets, and storage. Custom closet systems tend to be bigger, with more space than ordinary closets.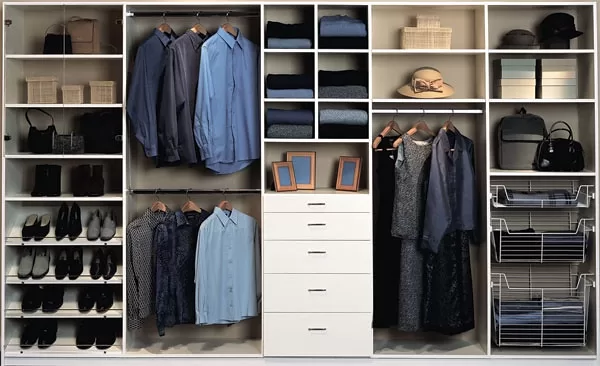 Sometimes we might get the challenge of fitting all our clothes in the normal closet and might feel the need to get a bigger space for our clothes and shoes, but what if you don't have the money to move into a bigger house? Building a custom closet system in your bedroom or home can be the right solution. And getting suitable materials for that will make your home very organized.
Closet Envee is a company located in Central Florida with more than 30 years of experience in home organizing. They provide home organization needs to their clients, such as providing creative designs, products, and professional installation of custom closet systems and cabinet installations. They aim to give satisfaction to customers' needs. Orlando closet gives high-quality materials for building your dream custom closet.
Which Materials and Finishes Are Custom Closets Made of?
Melamine.
Melamine is one of the best and most used materials in the construction of custom closet systems. This is because the material is relatively strong and can be of different thicknesses and sizes. Melamine is made of resin. Therefore, it tends to be heavy due to the many sheets it has, and this makes it to be very durable. Melamine can also be found in different colors and patterns.
Wood.
Wood is also commonly used in custom closet systems, but you will need to get thick enough wood that will last for a long. One of the best types of wood is mahogany wood. This wood is relatively strong and can withstand a lot of pressure.
Licorice
This is a wood finish that is applied as polish. Once the wood has been smoothened, it is used on top to create a dark hue, which leaves your closet with an array of dark and light colors.
---
Read Also:
---
Choosing Materials and Finishes for Your Custom Closet.
Closet Envee provides the materials and finishes that will help you build the best-customized closet system. Some of the things to look out for when choosing the materials are;
Durability– the durability of the material is how long the material is likely to survive without damage. Melamine tends to be more durable than wood due to its thickness, which is derived from its manufacturing.
Cost- when preparing to build a custom closet system, budgeting your money should be put into perspective. When choosing the materials, go for cost-effective materials that are still of good quality. Melamine tends to be less expensive than wood. Some finishes, like the Arctic, are also very affordable.
Appeal– when looking at the appeal of the material, melamine, and wood can be customized to make them appealing using finishes. Melamine is naturally manufactured into different colors and designs. Hence it's easy to pick one, but with wood, choosing finishes like Arctic, coco, and warm cognac can give you the desired look.
Conclusion.
Closet Envee is one of the best places to get custom closet system materials and finishes to build the desired closet of your home or Office Closets. Melamine is a better material than wood due to its durability and ease of working with it. Finishes like artic and coco can also make your wooden closet appealing.