Whether you've been practicing medicine for years or are just setting up a new clinic, you'll quickly realize that the way your clinic is set up makes a big difference in how successful it is. It's more than just the look of the clinic, the right fit-out creates a natural flow that helps to instantly make patients feel more comfortable.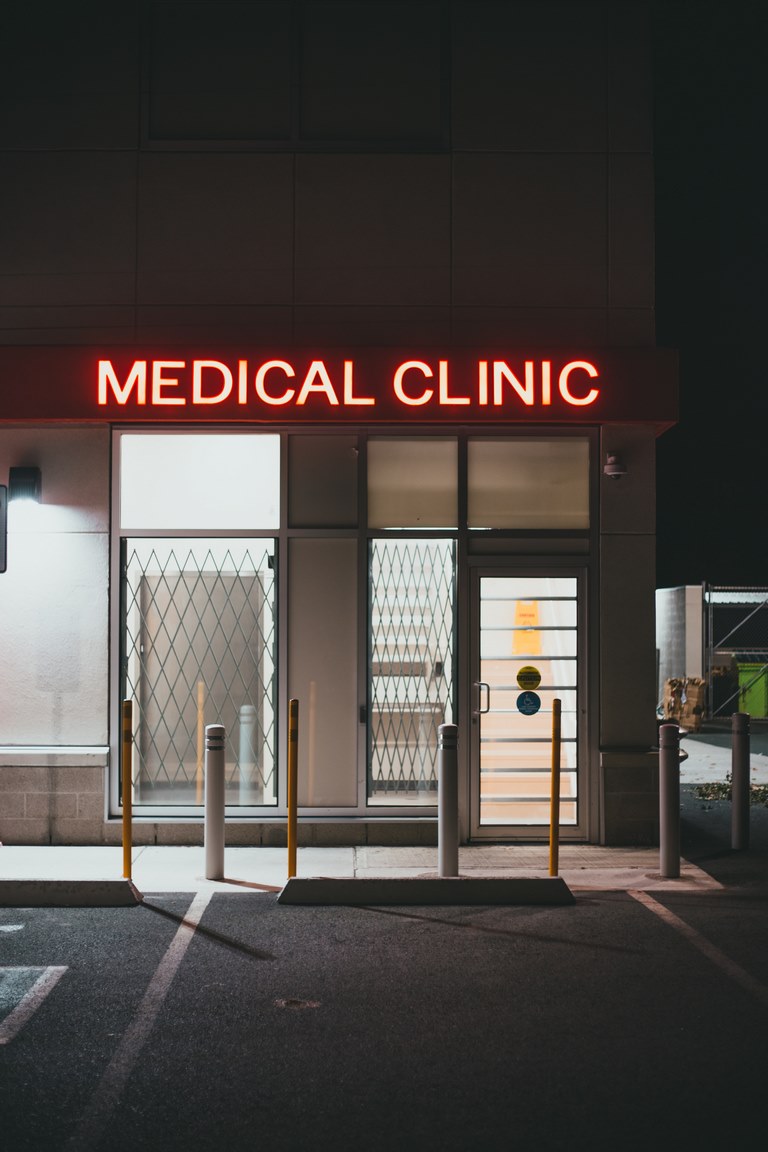 Of course, it's not always easy to picture your clinic after a fitout. As a medical practitioner, your focus is probably on the practical needs of the clinic and not how welcoming or stylish the clinic is. These things matter which is why the first thing you need to do is speak to the specialists in medical fit-outs.
They don't just have the ideas to help your clinic look stunning, they have the knowledge and experience to suggest practical solutions.
Central Reception
You'll want to create a stylish island reception that provides an instant and obvious welcoming point for all patients. At the same time, it needs to be accessible by patients after they have seen the doctor to arrange further appointments.
The best way to do this is to have two counters but include them together on an island. An island approach also ensures you can create quieter areas where patients can discuss their needs privately, they will appreciate that.
Bright Colours
A clinic doesn't need to be a sterile environment. It doesn't even need to be plain white. Instead, mix a pale neutral color, such as white or cream, with some bright splashes.
Greens and yellows are particularly good as they make the clinic feel brighter and more welcoming without being overpowering. This will help people to feel comfortable and less like they are in the clinic.
Artwork
Most clinics have walls adorned with information about health, getting various checks, and other useful information. However, while this is a practical use of the space, it's not inviting or encouraging.
Instead of putting this on the walls, make simple pamphlets that can be left on the tables for patients to read and digest. The walls are then free to add the artwork.
You can choose your favorite artist and display some of their work. Or, you can showcase local talent and even have pictures of what the area used to look like. That generally fascinates people and makes the wait more enjoyable.
Creature Comforts
Despite your best efforts patients are likely to spend some time in the waiting room. It's this part of the clinic that can make or break the experience.
You'll want to provide comfortable chairs, preferably independent of each other. No one likes to sit on a bench seat next to someone they don't know, especially in a clinic where people can be coughing and sneezing.
Alongside the comfortable chairs add small tables, magazines, a television in the background, and a vending machine. The more it feels like a living room the better!
Children's Area
Another key part of the waiting room is the children's section. When people are waiting anxiously for an appointment it can be hard to keep a child amused. But, a clinic that has invested in a good play area, one that the child can even be left in while the parent has their appointment, will be very popular.
You'll want child-size tables and chairs, a variety of practical toys such as Lego, and, ideally some digital items, such as tablets. Of course, the sites they can access will need to be limited.
This makes the experience fun for children. Ideally, the children's area should be visible from the reception desk, allowing your staff to keep an eye on children if their parents are in consultation without them.  You'll instantly make your clinic more popular.
Natural Materials
While creating your stunning clinic you should think about what materials you can use. The best option is sustainable, natural, and local items.
This supports the local community and creates the right atmosphere. It's welcoming to everyone, regardless of whether they care about the environment or not. Don't forget, that using the fit-out specialists means you'll get the best support and ideas to ensure your clinic stands out for all the right reasons.