When it comes to lawn care, there is no one-size-fits-all solution. What works for one person might not work for another, and the same goes for lawnmowers.
If you're in the market for a new lawnmower, it's important to do your research and find the model that best suits your needs.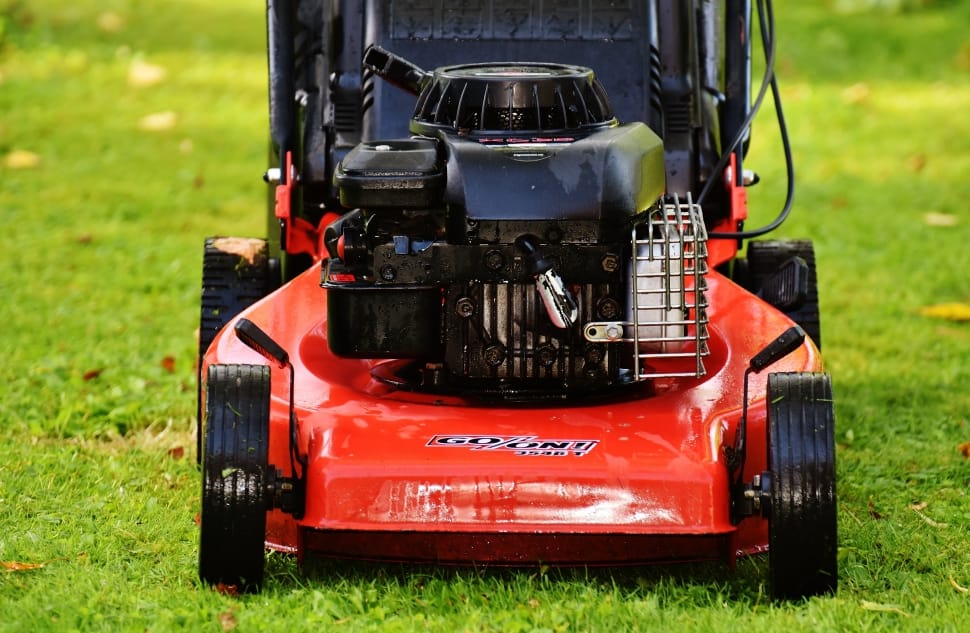 Do you need a self-propelled model or one that you push? What kind of features do you want? How important is the brand? These are all questions that you need to answer before purchasing a lawnmower.
In this blog post, we will discuss some of the factors you should consider when choosing a lawnmower. We'll also provide some tips on how to find the best deal on a lawnmower that meets your specific needs.
Size – Consider the Size of Your Lawn and Choose a Mower That Can Handle It
There is no one-size-fits-all answer to this question, as the size of your lawn will dictate the best type of mower for you. If you have a small lawn, a push mower or electric mower should be sufficient.
For larger lawns, you'll need a self-propelled or riding mower. Be sure to read the reviews and compare the specs before making your purchase.
Be sure to also factor in the type of terrain you have – if your yard has lots of hills and curves, you'll need a mower with more maneuverability. And if you have lots of trees and other obstacles on your property, make sure to choose a mower with good clearance.
---
Read Also:
---
Power – Gas-Powered or Electric-Powered Mowers Both Have Their Pros and Cons
There are pros and cons to both gas-powered and electric-powered lawnmowers.
Gas-powered lawn mowers are more powerful and can cut through thicker patches of grass.
They're also durable and can last for years with proper maintenance. However, they're noisy, emit fumes, and require you to purchase gasoline and oil.
Electric-powered lawnmowers are quieter and more environmentally friendly than gas-powered lawnmowers. They don't emit any fumes, so they're ideal for people who want to reduce their carbon footprint.
However, they can only cut through a certain thickness of grass and may not be as durable as gas-powered lawnmowers.
Mulching or Bagging – Which Option Do You Prefer for Disposing of The Grass Clippings?
There are benefits to both mulching and bagging grass clippings. Mulching involves leaving the clippings on the lawn where they will decompose and release nutrients back into the soil.
This can be a good option if your lawn is healthy and you don't want to add extra waste to the landfill.
Bagging involves collecting the clippings in a bag or container which can then be disposed of in the trash. This can be a good option if you have a lot of leaves and other debris mixed in with your grass clippings.
Ultimately, the best option for disposing of grass clippings is whichever is easiest for you and works best for your lawn.
Features – Some Lawnmowers Come with Extra Features Like Side Discharge, Adjustable Cutting Height, Or A Rear-Wheel Drive System
Extra features on lawnmowers can include side discharge, adjustable cutting height, or a rear-wheel-drive system. Each of these features has its own benefits that may be important to you when choosing a lawnmower.
Side discharge allows you to easily direct the clippings away from your feet and flower beds, while an adjustable cutting height lets you choose the perfect blade height for your lawn.
A rear-wheel-drive system is ideal if your lawn is on a hill, as it will help keep the mower stable as it cuts.
Ultimately, it depends on your individual needs as to which features will be most helpful for you.
Price – Don't Forget to Consider Your Budget When Shopping for A Lawnmower
When shopping for a lawnmower, don't forget to consider your budget. There are a variety of lawnmowers on the market that vary in price.
Electric lawnmowers are typically less expensive than gas-powered lawnmowers. If you have a small yard, an electric lawnmower may be adequate. If you have a large yard, you may need a gas-powered lawnmower.
There are also self-propelled and walk-behind lawnmowers available. Walk-behind lawn mowers are less expensive than self-propelled lawnmowers.
However, self-propelled lawnmowers are more efficient because they move faster than walk-behind lawnmowers.
Reviews – Read Online Reviews from Other Customers Before Making Your Purchase
When it comes to purchasing a lawnmower, it is always a good idea to read online reviews from other customers. This way, you can get an idea of what others think about the product before making your own purchase.
There are a few things to look for in online reviews. First, check to make sure the reviewer is actually a customer and not a competitor or someone who's been paid to write a review.
Second, make sure the review is honest and objective (avoid reviews that are obviously biased or contain unsubstantiated claims). Finally, read through several reviews before forming an opinion; individual experiences can vary quite a bit.
Ultimately, you'll want to go with what feels best for you – but reading reviews from other customers is definitely one of the best ways to get started.