A game room is a wonderful addition to your home if you have enough space to pull it off. The main purpose of the game room is relaxation, having fun, and possibly getting in touch with your inner child. And if you have children, then a game room is practically a must.
They can use that space to play with friends or spend some time enjoying themselves after school. So if you're thinking about building a perfect room, then here are some must-haves that you should consider getting.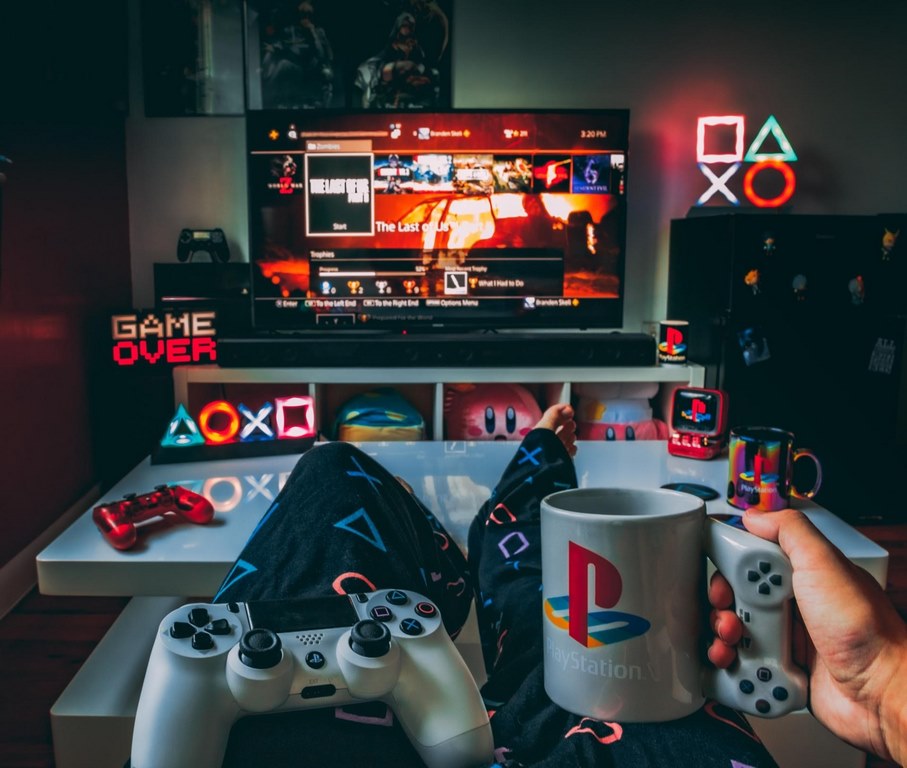 A Perfect Corner for The Computer
A gaming room needs a computer used for video games. That is also a great way to make sure that other computers (and laptops) in your home are used for work and other, more responsible purposes.
The computer corner requires an all-functioning desk, a proper gaming chair, and a computer with strong performance. All the furniture should be easy to assemble, supportive, and durable to withstand multiple hours in front of the screen.
A Flat-Screen Tv for Some More Entertainment
The primary goal of the game room is entertainment. And although video games are fun, you can take things a bit further and get a flat-screen TV as a crown jewel of your "entertainment center" segment of the room.
If you're looking to have friends over, then a flat-screen TV is a perfect addition for some themed movie nights. Besides, a TV can be of great help during streaming events, especially considering the fact that you might connect your computer to it whenever you have a few people coming over.
---
Read Also:
---
Think About Retro Arcade Machines
In case you're a fan of all things vintage and retro, then an old-school arcade machine is a must-have addition. If you have enough space, then feel free to go for it. Also, even if your game room is on the smaller side, keep in mind that you just need one solid unit for a true retro aesthetic.
A retro arcade machine doesn't have to occupy a lot of space. After all, there's nothing better than playing some classic arcade game with your friends and family.
A Fridge for Drinks and Snacks
This is a lovely addition, especially if you're sociable and love having people over. A fridge full of drinks and snacks is a great way to make sure you always have something to munch on. Sometimes, a game can't take time, which means you'll need your best focus and determination.
Having some nootropic gamer drinks in your fridge will help you remain concentrated, alert, and stress-free while playing your favorite game. Gaming can be intense and nerve-wracking, which is why you need your best composure.
Specialized gamer drinks loaded with vitamins and with no sugar will be a perfect way to minimize stress, and concentrate on winning the game ahead.
A Good Sound System for Maximum Enjoyment
If you're a passionate gamer, then you're aware of the importance of a sound system. Therefore, a quality sound system should be a requirement for your perfect game room. Having it will definitely upgrade your gaming experience, whether you're enjoying the sound of the game, or just listening to music.
Also, in order to avoid messy tangled cords, be sure to opt for a modern, quality wireless sound system. That way, your game room will look tidy and organized, which will make you feel better whenever you're there.
Don't Forget About the Window Blinds
Your game room doesn't have to be strictly dark, but it's safe to say that window blinds can save you a lot of trouble. Playing during the day when there's too much external light can be a real pain in the neck.
When there's direct sunlight coming through the windows can make you more nervous and unable to focus on the game. This is where heavier curtains or blackout blinds come to the rescue.
Add Some Neon Signs and Other Important Decor Pieces
The decor is a vital aspect of your game room, as it makes everything better and more exciting. Some neon signs are a great place to start: they can be atmospheric and fun, mainly if you're planning to achieve a retro vibe.
Plus, it's a superb way to add some clever splashes of color without actually painting the walls or getting the new furniture. However, remember that you'll have to dim the lights beforehand, so your neon signs will be more emphasized and noticeable.
Aside from neon signs, you might also consider getting gamer posters and similar wall art to create a better ambiance.
Conclusion
A game room is a lovely way to cleverly use some extra space in your home. If you're an avid gamer, or you just need an entertainment corner, these tips will help you create a stunning game room that you and your loved ones will enjoy to the maximum