A lot of businesses spend more money on social media marketing and online marketing these days.
They use internet marketing to promote their products and services. However, you can still use the traditional marketing methods to promote your brand.
It is easy for things to go viral these days because of the internet. So, some of the classic ads can go big. That is why you need to consider using building wraps.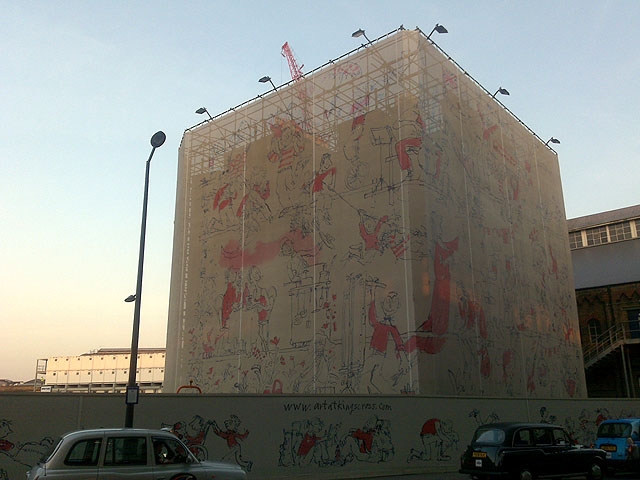 Go Big
Most large corporations use building wraps since it is their ad of choice. If you compare building wraps to video advertisements, building wraps can help businesses make a bold and massive statement.
The business can plaster its statement on a building to make a huge impact. Building wraps can improve the appearance of the whole city.
Businesses can also use them to hide their unfinished commercial building or promote their product teasers as they work on the product.
---
Read Also:
---
Building Wrap Market is Growing
In the past, it was expensive for small businesses to produce and install building wraps. However, it is now affordable for almost all businesses to produce and install building wraps because of the current technology and affordable resources.
That is why small businesses and retail stores are now using building wraps to promote their brand.
Businesses usually position their building wraps near the location of their shop. The building wraps bring customers to the shop.
The potential customers may buy something in the shop. That is why you will see shopping centers and buildings in metropolitan areas with accessories, including gadgets, bags, perfumes, and models.
Commercial rental properties and residential properties can announce vacancies using building wraps.
It works. Why? This is because a lot of people, looking for rental spaces or rental homes, will drive around their favorite locations.
Therefore, businesses can use building wraps to attract potential tenants. The potential tenants will contact them to schedule an appointment since there is a business number on the building wrap.
It is also easy for businesses to announce their upcoming events, such as concerts and trade shows, using building wraps.
Do not forget that some people do not check the internet for upcoming events. In addition, some people no longer read the paper.
Therefore, it is easy to use building wraps to inform people about upcoming events. It is much better to use building wraps to target the local market. In fact, the organizers of the NBA and Super Bowl use this strategy.
Building wraps and big banners are beneficial for building owners. The building owners can rent one or two sides of their property to other businesses.
Businesses will pay for the space on a building just the way they pay for billboard spaces.
Increase Market Research
Businesses can use building wraps to increase their market reach. How? They will display their building wraps in plain sight.
People passing by the route will see the building wraps every day. In addition, these ads are non-exclusive.
This means they do not distinguish nationality, race, or gender. Therefore, everyone will look at the ads on the building wraps.
Businesses can use building wraps to generate interest in their products or services.