Maybe you're only just considering selling your current home, and you need to attract buyers.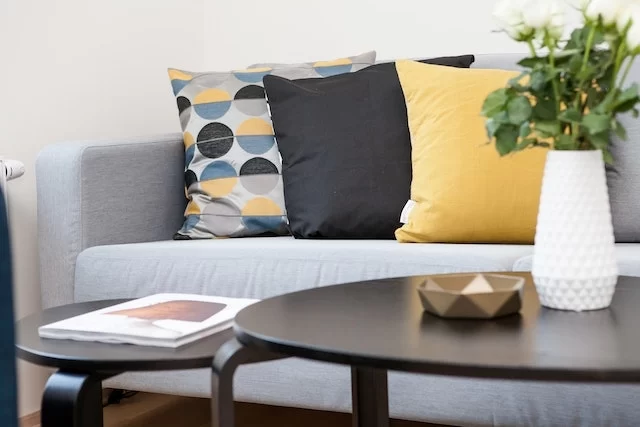 Maybe your home has been on the market for a while, and you need to do something about it. Either way, there are things you can do to make sure buyers get interested, and stay interested, in your home.
Listing pictures online and giving walkthroughs of the property are good ideas, but you need to be careful. If your home is messy, or if there's damage, buyers are likely to get disinterested and go elsewhere.
So, home staging is a very important part of selling your home. Today, we made a list of the benefits of DIY home staging to help convince you, and we hope you find it helpful.
It Makes the Home a Lot More Appealing
One of the benefits of DIY home staging is that it makes the home a lot more appealing. Realistically speaking, no one lives in a perfectly cleaned-up home constantly. Dirt and clutter build up over time, and this happens in every household.
Staging your home and cleaning it very thoroughly can make it seem almost luxurious, and a lot more comfortable than it would be otherwise. And the best part of this is that you don't have to invest anything special into this.
All you need to do, really, is give your home a thorough cleaning before taking pictures or giving a walkthrough. However, you should also think ahead about moving into your new home. Think about some clever ways to make a new house feel like a home. After all, you want to make sure that you're comfortable in your new home after moving into it.
First Impressions Are Vital
In the real estate business, first impressions are quite often everything. Every day, a lot of sellers lose potential buyers because the home isn't staged to look good. A house that looks pristine in pictures will likely attract buyers very quickly. And a home that looks beautiful in person will most likely keep buyers interested.
On the other hand, a house with unflattering pictures or obvious signs of damage and wear and tear will be ignored by almost everyone. This is one of the main benefits of DIY home staging, as keeping your buyers interested is the most important part.
So, consider fixing up the obvious wear and tear and take beautiful pictures of your home before listing it. Also, look into repairing chipped and flaked paint surfaces. You'd be surprised how far a nice paint job goes when it comes to attracting potential buyers to your home.
Home Staging Shortens Time on the Market
It makes sense that if you attract more people and keep them interested in your home, it will sell faster. As such, home staging is an excellent way to reduce the amount of time your home stays on the market.
Needless to say, this is very beneficial all around, as the longer a home stays on the market, the less likely it is to sell. This is because buyers tend to look at homes and, if they see that it's been on the market for a while, ignore it. It's only natural to assume that a property has some sort of problem if it's been on the market for a long time.
However, home staging does come with its own difficulties; for example, storing your furniture in order to get it out of the way. Wooden furniture is particularly difficult to store, so be careful with these pieces.
It Helps You Get Higher Offers
All in all, home staging is a great way to milk as much as you can out of the house sale. This is because, if buyers have a very positive impression of the property, they're willing to pay more for it. Even better, if you can attract a lot of buyers at the same time, they'll be more likely to offer higher prices in an attempt to outbid each other.
By giving your buyers a better impression of the home to your buyers, you can make it seem more valuable. So, all in all, if for no reason other than greed, staging your home is a very important part of the sale process.
And when it comes to your new home, there are things you should know before buying a house. Like the process of selling your home, buying a new one can come with difficulties, so make sure you're ready.
Home Staging Helps with Both Online And Person Viewing
We've already mentioned that, besides catching a buyer's interest, you need to keep them interested in your home. For this, you need to make sure your home looks great during a walkthrough. In today's world, it's possible to do this even online. As such, it's incredibly important to stage your home properly, as buyers can lose interest very easily during the walkthrough.
If there are any issues with the home, you should fix them before trying to sell. And, of course, the home needs to look pristine overall in order to guarantee that buyers stay interested in it.
Remember, it's your goal to sell your home as quickly as possible and for the highest possible price. And the easiest way to make sure this happens is to properly stage it before trying to sell it. Remember, the longer your home stays on the market, the fewer buyers will be interested.
Benefits of DIY Home Staging – Wrap up
Staging your home before trying to sell it is an, overall, incredibly good idea. If done properly, it can make the house sell faster and for a better price. And, when selling your home, this should be your priority anyway. So, remember, making your home look good is important both for first impressions and for keeping people interested.
All in all, your main goal should be to sell your home as quickly as possible, as the longer, it stays on the market, the harder it becomes to sell. We hope you find this list of the benefits of DIY home staging helpful, and we wish you a wonderful rest of your day.