You do not need to replace the anode rod when it starts to rust! To be honest, it occurs naturally and is a part of the process.
But the real problem is when the steel erodes completely. No wonder, an anode rod completely eroded can cause costly damage to your pool and even be a health hazard.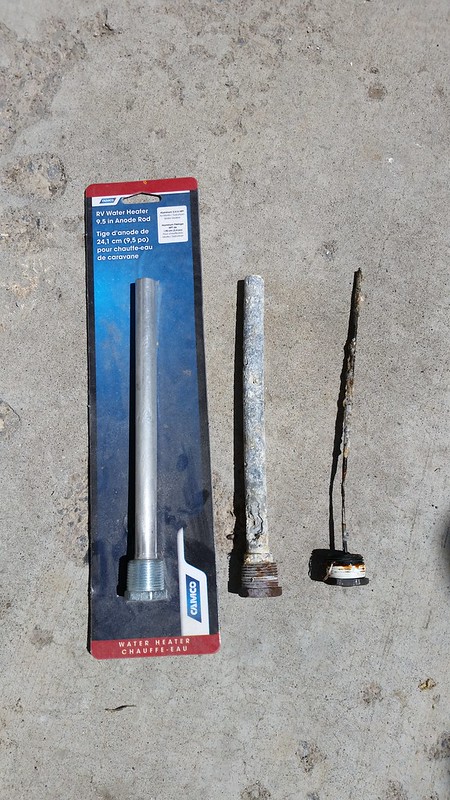 We know how troublesome it is. Therefore, knowing the symptoms beforehand would help to solve the issues. There are lots of websites out there like Improvewarrior.com that justify these symptoms.
For this, we are here. Here we tried to cover all the anode rod failure symptoms to save you from a big loss of money.
Let's dive into the deep version of the symptoms of anode rod failure.
Anode Rod Failure Symptoms
Anode rod failure is one of the most common causes of water heater problems. As it is sacrificial, over time, the anode rod will corrode and eventually fail.
When this happens, the tank will start to rust and the water will become contaminated.
But don't worry friend. Let's know the details about the symptoms in step by step. This would definitely help you prevent them.
Discolored Water
One of the symptoms of anode rod failure is discolored water. And the reason for this is nothing but a damaged anode rod. When the anode rod corrodes completely, it cannot protect or keep the water clean.
As a result, the water takes on a reddish or brownish tint. In some worse cases, the water may also have a metallic taste.
A Rotten Egg Smell
If you notice a rotten egg smell coming from your water heater, it's likely due to a failed anode rod. A rotten egg smell will be noticeable, as the anode rod is damaged over time.
Air in the Lines
Another prominent reason for anode rod failure symptoms is air in the lines. Though you will not notice air in the lines, you will be able to hear strange noises from this.
Additionally, the water heater may not heat the water as efficiently as it did when it was new, and it may take longer for the water to reach the desired temperature. These are the accursed signs, buddy.
Intermittent Hot Water
If you have an anode rod failure, you may notice that your hot water is intermittent. This means that the hot water in your home will not be consistent and may go out for a period of time.
We know this can be frustrating, especially if you are in the middle of taking a shower. But, if this happens to you, take the matter seriously. This can be seriously wrecking in the long run
Deterioration
Lastly, the most obvious sign is the deterioration of the anode rod itself. This can be seen as a loss of metal from the rod, or as corrosion on the surface of the rod.
If the anode rod is no longer able to protect the metal of the tank from corrosion, then it has failed and needs to be replaced. So, wait no more and change it as quickly as possible.
FAQ:
What happens if you don't change your anode rod?
If you do not change the anode rod, the metal slowly dissolves as the corrosion builds up. Eventually, the metal rod becomes ineffective at removing these minerals. Thus, be ready to drink unhealthy water.
How much does it cost to replace an anode rod?
On average, replacing an anode rod of a 40-gallon gas water heater costs between $40 and $60. For a 50-gallon water heater, the cost ranges from $60 to $90 and between $60 to $90 for a 60-gallon water heater. However, the price tag may vary due to the quality of the rod.
How long should an anode rod last?
Anode rods do not have an unlimited life span and need to be replaced periodically. The typical life span of a rod anode is 10-15 years, depending on the type, size, and flow rate of the water. Therefore, using it more than that time may not be a good idea.
Conclusion
So, that's the main thing, buddy. These are all the anode rod failure symptoms and when you see one, don't delay to take immediate action.
And for any more info, we are here to guide to. Hang in right there, and we will surely get back to you.
Till then have a great time. See you again!