Amaryllis is a cluster of beautiful, large, funnel-shaped flowers.  These beauties come in a variety of colors and shapes and can easily add a touch of elegance to any garden.  These lamps can be a popular gift choice for any occasion.
Amaryllis bulbs can be grown from seed or division and usually need a cold winter to germinate.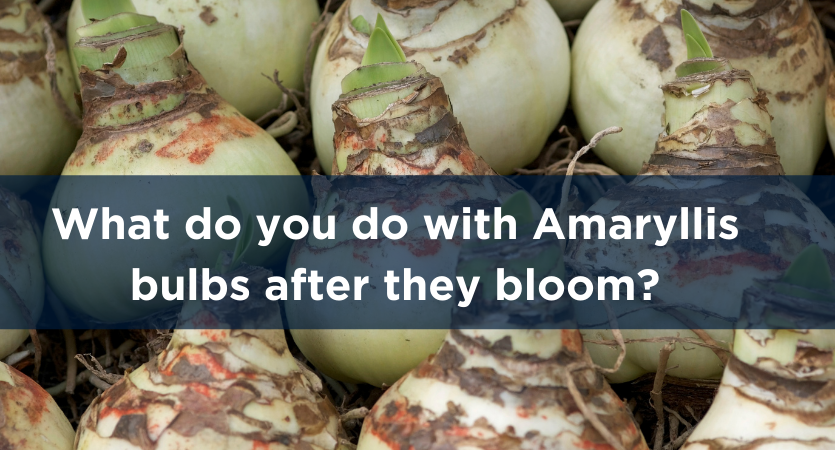 After the flowers bloom, what do you do?
Some people suggest having them in their garden as a display, while others use them to make bouquets or arrangements.
Once the amaryllis flowers have finished blooming, you shouldn't throw them away. Instead of discarding them, proper care should be taken so that you can keep your flowers for years to come.
In this article, we will talk about Amaryllis care after blooming with proper guidelines and tips.
It is not difficult to make amaryllis bloom for the next year and even year after year. You just need to implement proper plans and extra care.
Initially, the watering schedule must be adjusted because flowering is controlled by humidity. You must maintain the correct temperature too.
---
Read Also:
---
Amaryllis Life Cycle
After the amaryllis flow, they go through a period of rest which allows them to recover and thrive again.
The plant continues to grow after flowering in its natural environment. During this period, the developing leaf helps store energy in the bulb through the process of photosynthesis.
This energy can be used for the growth of leaves and flowers in the future.
Finally, the plant stops growing for a few weeks when the leaf turns yellow in December. After that, the amaryllis's growth begins, which allows for the growth of more leaves and flowers.
Amaryllis Care After Flowering
Much care is needed after flowering in the fall in three stages: leaf growth to late summer, rest, and regrowth and recovery in late fall/early to mid-winter.
After Flowering Until Late Summer
Amaryllis should be kept in a sunny spot after flowering.  Wilted flowers and flower stems should be removed after the yellow color has been set with a sharp knife.
The soil must be kept moist by watering the plant regularly. You should fertilize it every two or three weeks.
In Spring
You can now keep amaryllis outdoors when temperatures consistently stay above 50 degrees Fahrenheit.  You need to make sure the amaryllis is suitable for your outdoor location.
Plants need at least six hours of sunlight per day. You need to water frequently because outdoor plants dry out much faster than indoor plants. You should bring the plant indoors at night.
Rest Period
Amaryllis should be kept in a cool indoor period.
The place must be dry enough with temperatures ranging between 55 and 60 degrees Fahrenheit.
Irrigation and fertilization should be stopped 8 to
12 weeks before the desired flowering.
When the leaves turn yellow-brown, you should cut them off. The leaves will start to fall automatically around December.
Regrowth Period
After 8 to 12 weeks of rest, the amaryllis must be moved to a bright, sunny environment to thrive.  Where temperatures stay around 70 to 75 degrees Fahrenheit.
So the water and fertilizer must be reused.  If you keep the plants in the sunniest place, they will bloom better.
Conclusion
I hope you now know all about what to do with amaryllis bulbs after they bloom.  You must maintain proper cultural practices for successful amaryllis bulbs.
You can also perform withered inflorescences and inflorescences of inflorescences. You need to cut the stem of the flower with a sharp knife.  Proper precautions must be taken at each step.