Blooming bulbs and wildflowers put on a spectacular show every spring, and it's one of Mother Nature's best.
She hides them under a covering of snow until the days grow longer and the light warms, signaling that it's time for them to make their grand entry.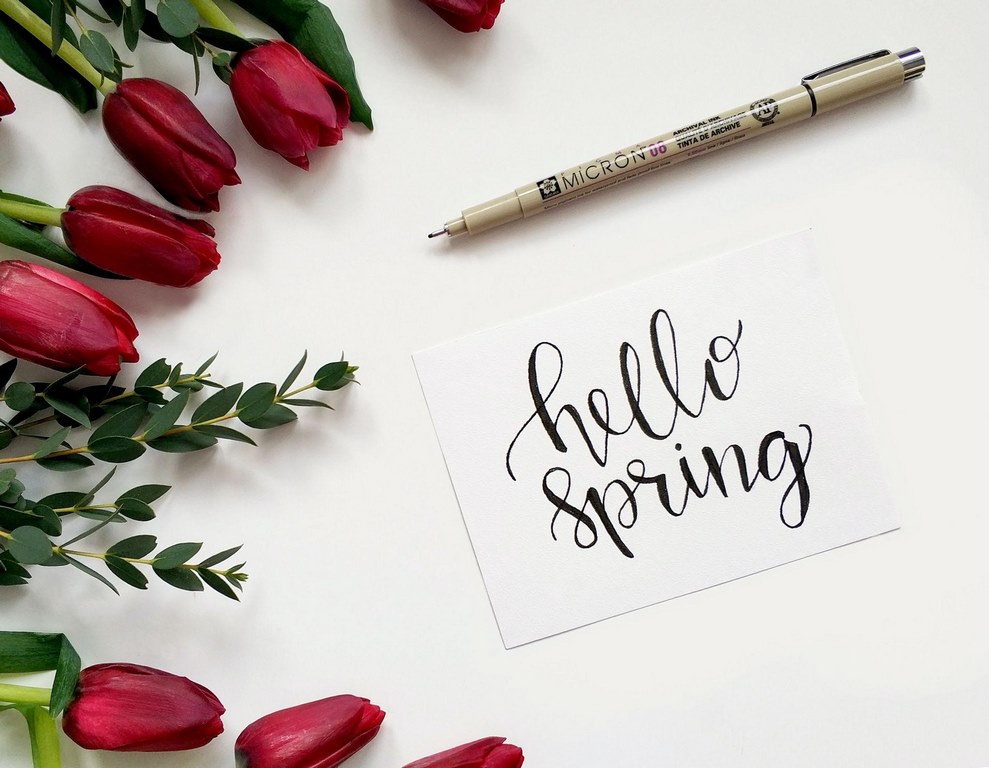 They awaken from their beds as if on cue to chase away the grey weather and remind us that springtime has arrived.
You can enjoy this beautiful show from late February until mid-June by growing a wide selection of spring flowers.
To assure the highest quality and authenticity of your fresh flowers, get online flower delivery in the USA from flower stores such as snapblooms.com. Here are a few of the best performers to plant in the spring.
Winter Aconite
Winter aconite is indeed a late winter to early spring flower with vivid yellow cup-shaped flowers that face upward. The blossoms of these plants frequently push through the snow.
They get full light when they blossom, but when the trees leaf out overhead, they get more shade.
Winter aconite requires steady moisture year-round, with the exception of late spring, when it requires a little less. It grows well in large numbers under trees.
Hellebore
This spring flower, sometimes known as the Lenten rose, comes in a variety of colors and can truly brighten up shady areas. Hellebores bloom early in the season, and their flowers can endure up to two months.
Hellebores thrive in areas where they are protected from harsh weather, such as freezing temperatures or direct sunshine. Hellebore clumps can be divided, or individual plants can self-seed.
After the flowers have faded, trim down the stems to encourage new foliage growth.
---
Read Also:
---
Bloodroot
The stemless wildflower bloodroot blooms in the early spring. The flowers last only a few days and prefer humid, well-drained soils in partial to full shade. The petals open early morning and close late into the evening.
Bloodroot thrives in the shade of the forest, wildflower, native plant, or rock gardens, where it can be left alone to naturalize. If you eat the roots, you'll get a caustic and deadly reaction.
Bleeding Heart
Upon arched stems over fern-like leaves, the bleeding heart yields white, pink, or crimson heart-shaped blooms. Plant them among plants with bold leaves that could grow up and hide the withering foliage.
They thrive on rich, well-draining soil that receives consistent moisture. With proper care, the foliage and blooms of the plant will endure well into the fall. Grow in a container or in a wooded setting with other shade-loving plants.
Daffodils
Daffodils are a stable and easy-to-grow flower that requires little maintenance and is an excellent choice for new gardeners. These trumpet-shaped flowers are usually yellow or white, and they like full sun or little shade to thrive.
Plant in bulk in the garden or let them naturalize in a forest garden for the greatest effects. Leave the leaves in place till it turns yellow, as with most bulbs, to collect energy to reserve in the bulbs for the rest of the season.
Grape Hyacinth
Grape hyacinth's rich violet blossoms bloom in early spring and can last up to three weeks. Its bell-shaped flowers resemble small grape clusters standing erect.
They thrive in bright sunlight or mild shade and are simple to maintain. They will naturally colonize and spread throughout a region, but not aggressively.
Foliage dies back in late spring after blooming, then resurfaces in the fall and lasts all winter until the following season's blooming.
They may generate beautiful drifts of color when grown in clusters of 50 or more in exposed locations. For a vivid impact, put under trees and shrubs, in rocky beds.
Pansies
Pansies are a popular cool-weather bedding plant that comes in a range of hues, typically with contrasting marks in the center. Pansies are evergreen perennials with a short lifespan that are normally planted as annuals.
The plants will suffer due to the hot weather and therefore should be taken out from the garden at that point.
Snowdrops
Snowdrops love milder climates and light shade, and they fight the cold by forcing their white blossoms through the snow. Because of their low stature, they are ideal for forest or rock beds and borders.
Plant snowdrops in groups of at least 25 bulbs, placing them approximately 3 inches apart in wet, humus-rich soil in a place that is sheltered from direct sunlight for the finest massing effect.
Lily-of-The-Valley
In the spring, lily-of-the-valley blooms with tiny bell-shaped petals and a sweet aroma. The lance-shaped leaves provide a lovely groundcover during the summer.
This shade-loving plant isn't picky about soil, but it does spread quickly, so keep it away from perennial gardens and borders.
They may not bloom as vigorously if they are overloaded, so split after flowering and transplant in a place where they may spread.
Irises
Irises with beards occur in a variety of hues, heights, and bloom seasons. Irises bloom as early as mid-March, with taller kinds flowering from mid-May to June; a few even re-bloom in the summer and fall.
Grow irises between July and September, when they are dormant, for the best results.
Split each plant by pulling the full clump with a gardening tool, splitting the new shoots from the older core, and replanting if your iris beds get overloaded.
Forget-Me-Not
The forget-me-not is a tufted, hairy spring-flowering shrub. They are easily grown in broad sun to part shade in organically rich, continuously moist, well-drained soils.
This plant is typically planted as a biennial, despite the fact that it is officially a short-lived perennial. Beds, borders, rock beds, wild gardens, forest settings, or around ponds are all good places to use forget-me-nots.
Plant them in an area where they can naturally grow because they spread quickly.
These popular spring flowers have such a lovely appearance. Isn't that so? We can assure you that these similar spring plants will brighten up your garden, and you will appreciate their presence.
These beautiful spring flowers will give your yard a splash of color. So, without hesitation, order such lovely spring flower plants from a reputable online store like Snapblooms and give color to your landscape.
Plants in pots are only a click away. So, before spring arrives, bring them home.