Living in a strata property comes with a unique set of challenges and benefits. One of the key aspects of strata living is the management of shared spaces, which requires cooperation, communication, and adherence to specific rules and regulations.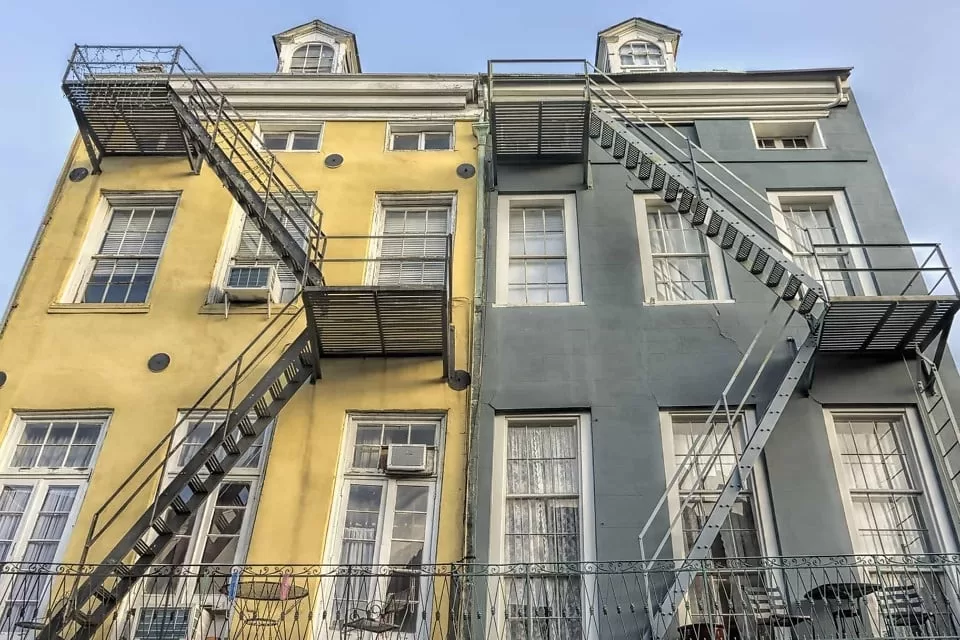 Strata living involves owning an individual unit within a larger building or complex while sharing common areas and facilities with other residents. To effectively manage shared spaces, the assistance of professional body corporate services is essential.
In this comprehensive guide, we will explore the fundamentals of strata living and provide essential tips for managing shared spaces. We will also highlight the role of body corporate services in facilitating a smooth and harmonious living environment.
Understanding Strata Living and the Role of Body Corporate Services
Strata living refers to a type of property ownership where individuals own a specific unit within a larger building or complex. Along with individual ownership, residents share common areas and facilities such as lobbies, hallways, gardens, parking lots, and recreational amenities. To ensure the proper management of shared spaces, a body corporate is established.
The body corporate is responsible for overseeing and maintaining the common property, as well as enforcing rules and regulations that govern strata living. SD body corporate services play a crucial role in supporting and facilitating the effective management of shared spaces within a strata community.
Essential Tips for Managing Shared Spaces in Strata Living
Familiarize Yourself with Strata Bylaws and Rules
Each strata community has its own set of bylaws and rules that govern the use and management of shared spaces. It is essential for residents to familiarize themselves with these bylaws and rules to understand their rights and responsibilities.
Bylaws may cover areas such as noise restrictions, pet policies, parking regulations, and the use of common facilities. Adhering to these rules promotes a harmonious and respectful living environment for all residents.
Active Participation in Body Corporate Meetings
Active participation in body corporate meetings is crucial for the effective management of shared spaces. These meetings provide a platform for residents to voice their concerns, discuss community matters, and make decisions regarding shared spaces.
Body corporate services facilitate these meetings, ensuring effective communication and collaboration among residents. By attending meetings, residents can stay informed about ongoing issues, contribute to decision-making processes, and actively shape the management of shared spaces.
Effective Communication and Conflict Resolution
Open and effective communication among residents is key to successful strata living. In a shared living environment, conflicts and disagreements may arise. It is important to address these issues promptly and respectfully.
Body corporate services can provide guidance and mediation support to help resolve conflicts and foster a harmonious living environment. Effective communication channels, such as newsletters, online platforms, or dedicated communication apps, can also facilitate better communication and community engagement.
Regular Maintenance and Upkeep
Shared spaces require regular maintenance and upkeep to ensure they remain in good condition for the enjoyment of all residents. The body corporate, with the assistance of body corporate services, is responsible for organizing maintenance activities, such as cleaning, landscaping, and repairs.
It is important for residents to report any maintenance issues promptly and cooperate with scheduled maintenance activities. By actively participating in the maintenance and upkeep of shared spaces, residents contribute to the overall aesthetic appeal and functionality of the strata property.
Responsible Use of Shared Facilities
Shared facilities, such as swimming pools, gyms, barbecue areas, and common rooms, enhance the quality of strata living. It is important to use these facilities responsibly and considerately. Adhere to specified usage hours, clean up after use, and follow any additional rules or guidelines provided by the body corporate. Respect the needs and preferences of fellow residents to create a pleasant environment for everyone to enjoy.
Consideration for Noise and Privacy
Living in close proximity to other residents requires consideration for noise levels and privacy. Be mindful of noise, especially during quiet hours, and respect the privacy of your neighbors. Avoid excessive noise, loud parties, or activities that may disrupt the peaceful enjoyment of shared spaces. By being considerate of others, you contribute to a positive and harmonious living environment.
Financial Responsibility and Budgeting
Strata living involves shared financial responsibilities. Residents are required to contribute to the costs associated with the maintenance and management of shared spaces. This includes regular levies or fees to cover expenses such as insurance, repairs, and ongoing maintenance. It is important to budget accordingly and ensure timely payment of these fees to support the smooth operation and upkeep of shared spaces.
Stay Informed and Engaged
Staying informed and engaged in strata living is crucial for a positive experience. Stay updated on any changes or updates from the body corporate, attend information sessions or workshops organized by body corporate services, and make use of the resources provided. By staying informed, you can actively contribute to decision-making processes and play a role in shaping the management and improvement of shared spaces.
The Role of Body Corporate Services in Strata Living
Body corporate services play a vital role in supporting the effective management of shared spaces in strata living. Some of the key responsibilities and services provided by body corporate services include:
Administrative Support: Body corporate services assist with the day-to-day administrative tasks of the strata community. They help maintain accurate records, facilitate communication between residents, and ensure compliance with legal requirements.
Financial Management: Managing the finances of a strata community is a crucial aspect of body corporate services. They oversee the collection of levies or fees, maintain financial accounts, prepare budgets, and provide regular financial reports to residents.
Maintenance and Repairs: Body corporate services coordinate and oversee the maintenance and repairs of shared spaces. They engage qualified contractors, ensure the quality of work, and manage ongoing maintenance schedules to keep the shared areas in optimal condition.
Compliance and Governance: Body corporate services ensure that the strata community operates in compliance with relevant laws, regulations, and bylaws. They provide guidance on legal requirements, enforce rules and regulations, and address any non-compliance issues that may arise.
Dispute Resolution: In the event of conflicts or disputes among residents, body corporate services offer mediation and dispute resolution support. They help facilitate open communication, guide negotiations, and seek mutually agreeable solutions.
Conclusion
Strata Living offers a unique lifestyle that combines individual ownership with shared spaces and amenities. Effective management of these shared spaces is crucial for a harmonious and enjoyable living environment. By understanding and following essential tips for managing shared spaces, residents can contribute to the overall well-being and success of the strata community.
The assistance of professional body corporate services is invaluable in ensuring the smooth operation and effective management of shared spaces. With their expertise in administrative support, financial management, maintenance coordination, and dispute resolution, body corporate services play a vital role in fostering a positive strata living experience for all residents