3D printing or additive manufacturing is becoming popular of its exceptional customization, flexibility, reduced costs, and speed during the manufacturing process.
Additive manufacturing produces items from various items such as extruded filament, plastic powders, alloys, pure metals, and photo-polymeric resins.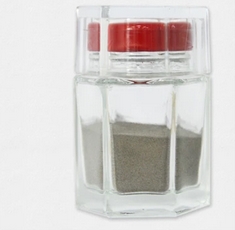 The process of making metal additives such as directed energy deposition and metal powder bed fusion has the potential to produce functional, high quality, and load-bearing components from many metallic power materials.
This article is prepared to show you all you have to know about metal powders for additive manufacturing.
Understanding Metal 3d Printing
There're two processes for metal additive manufacturing procedures including Direct Metal Laser (DML) sintering and Selective Laser Melting (SLM) from the 3D printing powder bed fusion category.
These two processes have various things in common including using a laser to scan for building part layer by layer with selective melting and fusing of metal powder particles to bond them together. Powder metals are used during both processes.
SLM and DML differ when it comes to fundamentals regarding the particle bonding process.
SLM utilizes metal powders with one melting temperature for powder-based 3D printing work to melt the particles fully.
Alternatively, DML uses a powder with materials of various melting points to fuse molecular levels at high temperatures.
Additive Manufacturing vs. Traditional Manufacturing
Powder bed fusion procedure during Additive Manufacturing (AM) relies on complex and intricate designs.
Additionally, it combines various parts into a complex design to lessen assembly, machining, and manufacturing expenses.
This allows working with fines meshes, integrated conformal cooling channels, and thin-walled components.
Alternatively, traditional manufacturing methods utilize tooling to realize economies of scale and cost-effectiveness.
Direct manufacturing from CAD files in traditional methods allows producing customized and tiny components cost-effectively.
Designers have a chance to optimize valuable build materials while reducing weight, cutting costs, and retaining structural strength.
Traditional manufacturing procedures require subtractive machining that costs time and generates excess waste.
Luckily, the method is ideal for particular production processes with the potential to allow integration of AM in the procedure.
In most applications, 3D printing eliminates some steps between product design and final production to enhance competitive position and time to reach the market.
Using Metal Powders
Successful bed fusion requires investing in high-quality metal powder. The utilization of closely parked metal particles with a spherical shape of similar size optimizes flow rates for build material.
Additionally, the use of consistent metal elements allows for optimizing object density.
This leads to advantages including reducing cost and space requirements to store the parts for a chance to produce elements on demand.
Eliminating the need for trimming or cutting parts reduces waste and lowers production costs.
There's quick production of new products without making molds. The process also allows faster prototyping to accelerate product development to gain a competitive advantage.
There's no need for assembly allowing printing of parts without combining various components.
Finally, there's a creation of highly intricate components without complex skill and a lot of effort.
Applications of Additive Manufacturing
Creating Prototypes
The AM process is very useful for prototyping. It allows manufacturers to design and print test-ready components quickly.
This saves money, time, and effort before investing heavily in equipment and molds to produce larger orders.
Additionally, advancement in technology is making additive manufacturing more affordable for adoption in various industries.
Aerospace Industry Components
Additive manufacturing is very useful in various applications in the aerospace industry including producing helicopter and aircraft parts like turbines, ductwork, and engines.
The process saves money and time to produce stronger and highly efficient components.
Additive manufacturing lowers weight and eliminates design and production drawbacks.
AM has the potential to reduce material leading to fewer assembly steps, minimizing weight, and faster market entry.
However, utilizing the full potential of the process requires identifying appropriate structural components for the process.
AM limits waste allowing aerospace manufacturers to less weight without loss of structural integrity while designing aircraft.
Tools and Instruments in the Medical Industry
Additive manufacturing is very useful in the medical industry  for allowing the creation of intricate design and customization of components.
The process allows making cutting-edge innovations and allowing practice before major medical procedures.
AM allows utilizing data from CT and MRI scans to create realistic 3D models for practice before handling trick surgeries.
This allows reducing risks, more precise, and faster operation of medical procedures.
Other applications of AM in the medical industry include:
Use of patient data to build organ implants
Creation of customized cosmetic dental components
Personalizing hearing aids
Building customized guides matching patient's anatomy
Making customized prosthetics for patients cheaply
Creation of bespoke drugs matching one's body and needs
Wrapping Up
Additive manufacturing is very useful in various industries today. The process relies on the use of quality metal powders for use in the procedure.
Fortunately, it is possible to source quality metal powder from a reliable supplier online.