Gardening can be time-consuming.
That is why it is worth looking for ways to make your work easier whenever possible. Currently, many devices on the market ensure efficient work in the garden, and it is enough to find one that suits your needs.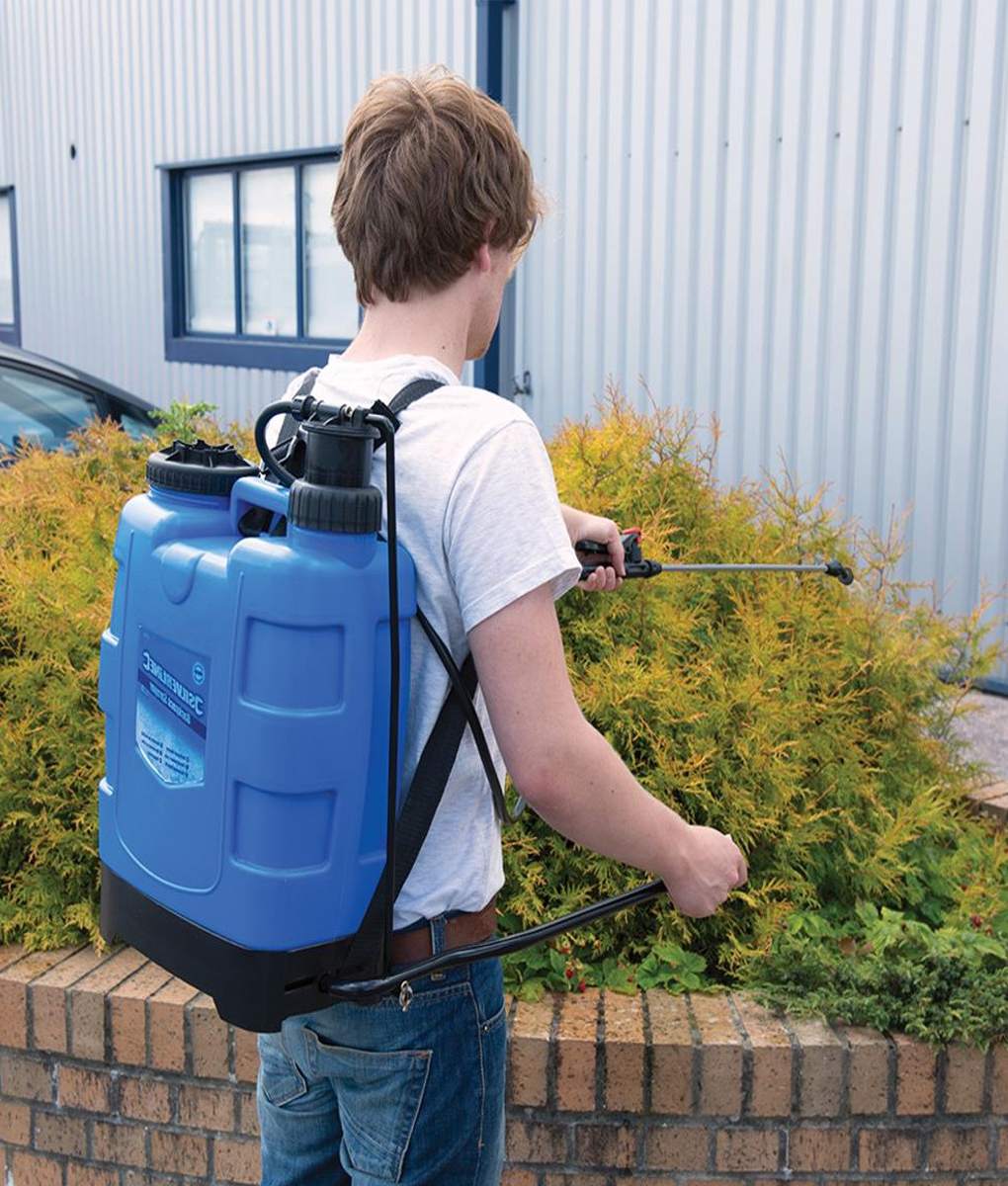 When you have a balcony garden, a simple spray bottle will do for any aphid infestation or fungus treatment – but when it comes to a large yard or garden, it would take you weeks without something with more output.
This is where the backpack sprayer can help – it's a handy device that helps you to carry more liquid volume and spray it across a large area.
However, it isn't easy to choose the best sprayer as there are many different models with different functions. According to the Saws Hub, this choice should be dictated by your specific plant treatment needs and your garden size.
Below is a list of the best 5 backpack sprayers and the essential features that are worth paying attention to when making a purchase.
Chapin 63985
Capacity: 4 gallons
Power: Battery/1.75 hours
This is a real gem among backpack sprayers. This model has a battery life of 1.75 hours and is equipped with a motorized pump, which significantly reduces the time you spend spraying.
In order to increase the comfort of use when carrying the backpack, it has been outfitted with comfortable padded straps. This sprayer also comes with a very ergonomic handle.
The tank of this spray backpack is very wide and allows fluid pressure to go up to 40 PSI. A convenient opening ensures that the backpack can be filled without spilling. It's also easy to keep it clean.
You get 3 different nozzles in the set, which makes it a great product for use in your home garden. An integrated filter is mounted to prevent nozzle clogging.
Field King Professional 190328
Capacity: 4 Gallons
Power: Manual
This is a fantastic backpack sprayer that is designed to be safely used for spraying chemicals. Its tank does not leak, and additionally has a cut-off valve that is closed with brass elements. One move is enough, and the sprayer will stop working with causing no danger.
It is a manual product, but it also has a piston pump. If you notice a defect after some time, you can easily replace the elements. For example, the replacement of gaskets does not require any specialized tools.
This spraying backpack is suitable for liquids and powders. The set includes 4 nozzles for various types of work, so you can, for example, create foam with them.
Roundup 190314
Capacity: 4 gallons
Power: Manual
If you plan to spend a lot of time working outdoors, Roundup is an excellent solution for you! Thanks to the support in the hips and chest, you do not tire yourself while wearing this equipment on your back.
It's great because you do not have to worry about the pain after finishing your work. Roundup is very light, which also contributes to comfortable use.
If you plan to grow healthy vegetables and want to get rid of pests successfully, Roundup and its 4-gallon sprayer will answer all your needs for sure.
Its efficiency is enough even for intensive work on a large farm. The kit includes 3 nozzles that will help you spray with herbicides and liquid pesticides.
M4 My 4 Sons
Capacity: 4 Gallons
Power: Battery
This is a battery-powered backpack sprayer. One battery charge allows you to spray up to 200 gallons of liquid herbicide. A switch regulates the pressure, and you can vary it depending on the type of work you are doing (from 20 to 60 PSI).
The screen filter inside protects this backpack sprayer from dirt, and the tank inlet is large enough for easy filling. The nozzles that are included in the set allow you, for example, to create a mist.
Chapin 61900
Capacity – 4 Gallons
Power: Manual
This is a proposal for excellent equipment that you can get for little money. This Chapin has a hand pump, and while it is intended for commercial gardeners, it also works well for homeowners.
It has a unique three-stage filtration system ensuring that nothing gets into the translucent tank. The tank holds four gallons of liquid.
3 different nozzles provide different spray options. In addition, the comfort of work has also been thought about, and the device has been equipped with padded straps that can remain comfortable for long periods of time.
Conclusion
All backpack sprayers shown above are devices with a 4-gallon tank. What makes them different is the type and number of nozzles you can get in the kit, also, time and ergonomics of work.
When choosing the best backpack sprayer, pay attention to what specific functions you need. Will you be using it for a small garden, or on a larger farm where more pressure and more nozzle types would be useful.
The backpack sprayer can be an invaluable helper in gardening because thanks to its efficient work, you gain more time for other pleasures.