Living in a clean and hygienic neighborhood has a significant impact on our health and well-being.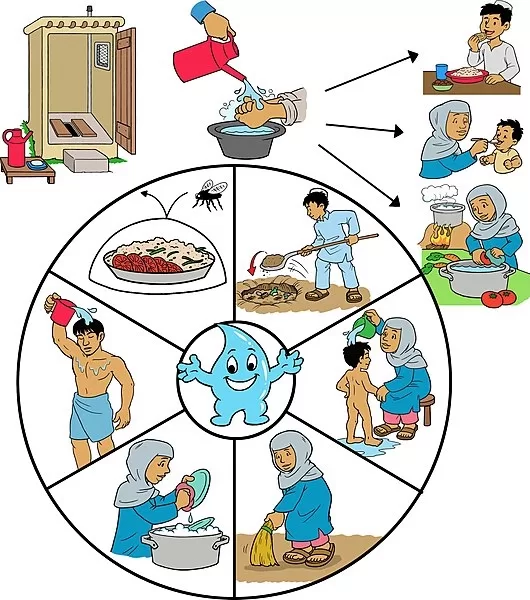 A clean neighborhood not only looks attractive but also reduces the risk of illnesses caused by germs and bacteria. Maintaining a clean and hygienic neighborhood is not just the responsibility of the local authorities, but also of the residents.
In this article, we will discuss some small steps that can have a big impact on maintaining a clean and hygienic neighborhood.
Organize Community Clean-up Drives
Organizing community clean-up drives is an excellent way to bring people together to work towards a common goal of keeping the neighborhood clean. These clean-up drives can be organized on a regular basis and can involve picking up litter, removing graffiti, and cleaning public spaces like parks and sidewalks. By involving the community in such drives, we can create a sense of ownership and pride in the neighborhood.
Encourage Proper Waste Management
Proper waste management is crucial to maintaining a clean neighborhood. Proper disposal of waste helps to prevent the spread of diseases and the accumulation of litter. Residents should be encouraged to segregate their waste into recyclable and non-recyclable waste and dispose of it through dumpster rental services.
Under these services, you can hire experts who will take care of your residential waste disposal and garbage removal needs. In addition, we should also discourage littering and spitting in public spaces by imposing fines or penalties on offenders.
Plant Trees and Flowers
Green spaces and gardening are not only aesthetically pleasing but also have health benefits. Green spaces help to reduce air pollution and regulate temperatures, while gardening provides access to fresh produce.
To maintain green spaces, you can plant trees and flowers. Planting trees and flowers in public spaces like parks and sidewalks not only makes the neighborhood look attractive but also helps to improve air quality. Trees and plants absorb carbon dioxide and release oxygen, making the air we breathe cleaner and healthier.
Clean Drains and Gutters
Cleaning drains and gutters is crucial to preventing waterlogging during the rainy season. Clogged drains and gutters can lead to stagnant water, which can become a breeding ground for mosquitoes and other disease-causing organisms.
Regular cleaning of drains and gutters can help prevent such situations.
Maintain Public Toilets
Public toilets are a common source of germs and bacteria. Maintaining public toilets by regularly cleaning and disinfecting them can go a long way in preventing the spread of diseases. Residents can also play a role in this by ensuring that they use public toilets responsibly and maintain cleanliness.
To Wrap It All Up
Maintaining a clean and hygienic neighborhood is not only important for individual health but also for the overall well-being of the community. It is essential to recognize that maintaining a clean and hygienic neighborhood is a shared responsibility. Every individual must do their part in keeping their surroundings clean and safe.
By supporting local cleanup efforts and encouraging others to follow good hygiene practices, we can make our neighborhoods a better place to live. So let's take those small steps and make a big impact in creating a clean and hygienic neighborhood for ourselves and future generations.