Knee physiotherapy is a type of physical therapy designed to help treat and manage knee injuries and conditions. It is used to reduce pain, increase strength, improve flexibility, and promote healing.
Knee physiotherapy can also help with mobility issues by providing exercises and stretches which can help prevent further injury or disability.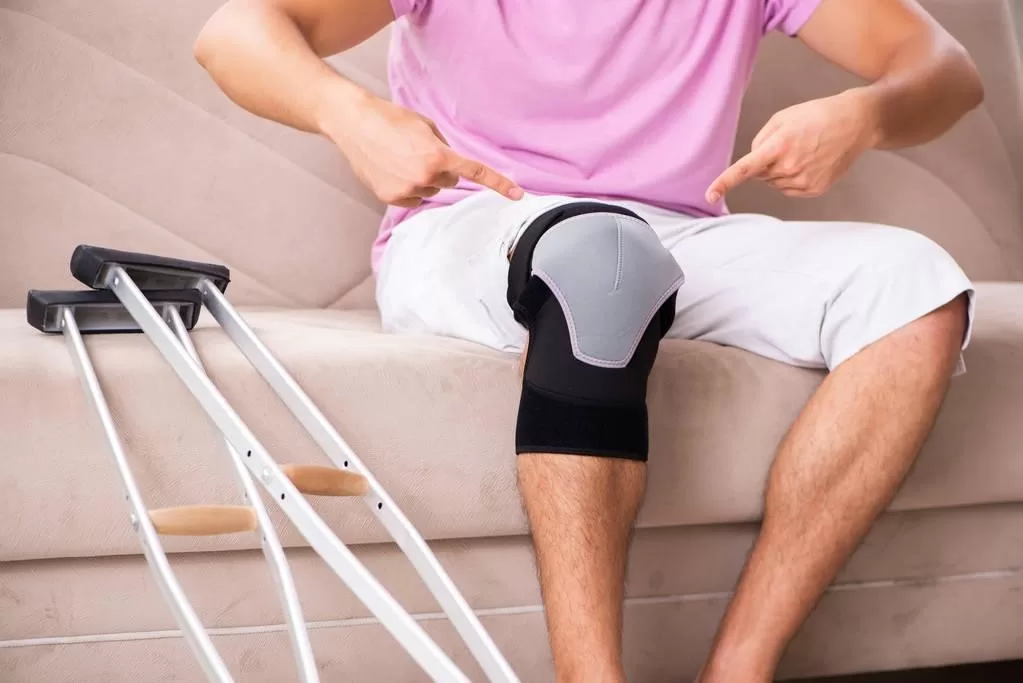 By working with skilled knee physiotherapy in Singapore, you can get the most out of your knee treatments and have the best chance of recovering quickly from your injury or condition.
Types of Knee Injury
Knee injuries are one of the most common types of injury that can occur in the body, and they can range from mild to severe. Depending on the type of knee injury you have, treatment and recovery will vary. Knowing more about the different types of knee injuries can help you better understand your condition and how to treat it.
The most common type of knee injury is a sprain or strain. Sprains are caused by stretching or tearing a ligament, while strains are caused by overstretching or tearing a muscle or tendon around the joint.
Both sprains and strains usually occur due to an acute event such as twisting your leg while running or playing sports, but they can also be caused by repetitive movements over time. Symptoms include swelling, pain, instability, bruising, and difficulty walking.
Treatment typically involves rest, ice therapy, compression bandages, and physical therapy exercises to strengthen the affected muscles and ligaments around your joint so that it can regain its normal range of motion (ROM).
Another common type of knee injury is meniscal tears which happen when a piece of cartilage in between your thigh bone (femur)and shin bone (tibia) becomes torn due to a direct blow such as during contact sports like football.
Benefits of Knee Physiotherapy
Knee physiotherapy is a form of physical therapy that focuses on helping patients who suffer from knee pain and other musculoskeletal issues. It combines various techniques such as therapeutic exercises, massage, and manual therapy to help improve joint mobility, strength, flexibility, posture, and balance.
Knee physiotherapy can provide numerous benefits for those suffering from chronic knee pain or those who have recently had surgery on their knees.
One of the primary benefits of knee physiotherapy is increased range of motion. Through stretches and exercises tailored to the individual patient's needs, the therapist can help increase joint flexibility safely while also restoring proper movement patterns in the knee area. This improved range of motion can reduce stiffness around the joint which can lead to less pain over time.
Along with improved mobility, another benefit of knee physiotherapy is strengthened muscles that support the joint.
Exercise programs are often prescribed by a therapist and focus on strengthening muscles that surround the knee like those in your thighs or calves as well as your core muscles which provide stability for your lower body when you walk or run.
Strengthening these muscle groups will help protect your knees from some injuries such as sprains or strains due to excessive forces placed on them during activities like running or jumping.
Common Techniques and Exercises Used in Knee Physiotherapy
Knee physiotherapy is a type of physical therapy that helps to restore knee joint mobility, strength, and flexibility. It is often used to treat various conditions such as knee pain, injury, and post-operative rehabilitation.
Knee physiotherapy includes a range of exercises and techniques that can help patients reduce pain and improve their overall well-being.
The goal of knee physiotherapy is to restore joint motion in the affected area while reducing swelling and improving strength. Physiotherapists will use specific exercises tailored to the individual's needs to achieve this goal. Common techniques utilized in knee physiotherapy include:
Range Of Motion (ROM) Exercises: Range of motion (ROM) exercises are designed to increase flexibility in the joint by using gentle stretching movements. These exercises work by increasing the range at which your muscles can move without causing pain or discomfort.
This type of exercise may be beneficial for those suffering from arthritis or tendinitis as it can help reduce stiffness around the joint while improving mobility.
Risks Associated with Knee Physiotherapy
Knee physiotherapy is a type of physical therapy that focuses on the knee joint and surrounding muscles. It is used to treat various conditions such as sprains, strains, arthritis, and fractures. While it can be an effective form of treatment for these conditions, there are some risks associated with it.
One of the main risks associated with knee physiotherapy is the risk of further injury or damage to the knee joint or surrounding muscles.
Physical therapists are trained in how to properly perform exercises and stretch to reduce this risk; however, if they do not use the proper technique or if they use too much pressure while performing certain exercises, there is a potential for greater injury or damage.
Patients need to communicate any discomfort they may feel during treatment so that their therapist can adjust their approach accordingly.
Another risk associated with knee physiotherapy involves incorrect diagnosis by the physical therapist. If a physical therapist does not correctly diagnose an underlying condition that could be causing pain in the knees, then treatments may not be targeted correctly and could lead to prolonged recovery periods or even further injury.
Patients need to ensure that their physical therapist has accurately diagnosed any underlying conditions before starting any form of the treatment plan including physiotherapy sessions.
Conclusion
Knee physiotherapy is a beneficial option for people who are suffering from knee pain, stiffness, and weakness. It can help to improve the range of motion, strength, and stability of the knee joint.
By focusing on specific exercises designed to improve mobility and decrease pain, an individual can experience improved function in their daily activities. With a proper treatment plan and dedicated effort by both the patient and the physiotherapist, long-term relief from knee pain can be achieved.