During the middle of summer, many people are looking for the coolest, shadiest spots to stay cool outside.
However, thoughts naturally turn to air conditioning, which is one of the largest energy users in homes across much of the country. Learning how to save money on your air conditioner can help you stay cool both physically and financially.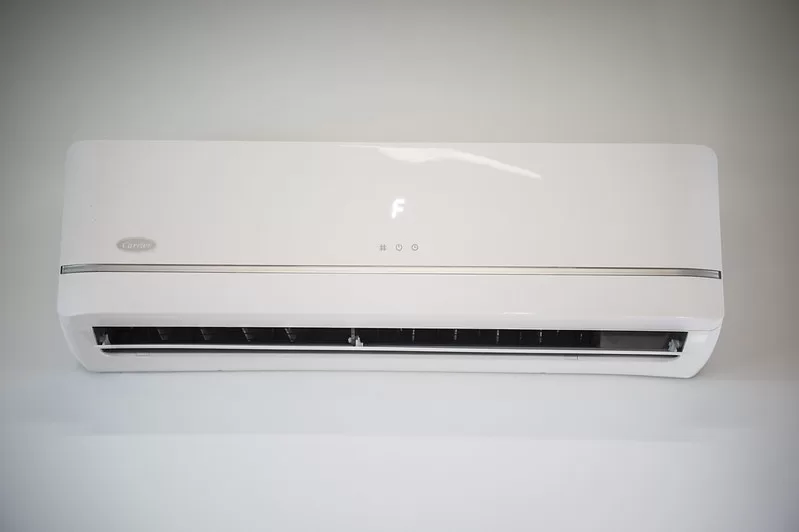 Tips On How to Use Air Conditioners Efficiently
1. Correct Installation
The simplest approach to lower your energy costs for air conditioners is to do this. Your AC unit will have to work harder due to improper installation, which decreases its efficiency and durability and raises your monthly electricity bill.
2. Avoid Direct Sunlight
Make certain that your AC outdoor unit is not installed in a location where it will be exposed to direct sunlight for an extended period of time, and that the room where the AC is installed has a comparatively low number of windows and doors through which sunlight can enter and make it hotter. This increases your air conditioner's performance load, lowering its operational efficiency.
Also, make sure all windows and doors are closed. Warm air from outside will enter the cooling area if they are not. This forces your unit to work harder to keep the room cool, raising your utility bills.
---
Read Also:
---
3. Unplug Electronic Devices Not in Use
The television, computer, printer, corner lamp, kitchen oven, all of these household necessities generate a lot of heat, forcing your air conditioner to work harder to keep the temperature under control. You'll start saving money on your air conditioner energy consumption as soon as you turn them off.
Maintenance and Care Tips
Set the Right Temperature
AC manufacturers are encouraged to maintain the default temperature of their products at 24°C earlier this year. Prior to the regulation, 20 degrees was the default.
Studies have shown that for every degree we raise the temperature, we save roughly 6% of electricity. Your electricity cost will skyrocket the longer the compressors on your air conditioner run at a lower setting. Keeping the AC set to its default setting can therefore result in power savings of up to 24%.
An air conditioner will experience significant wear and tear if it is used continuously. Turn off your air conditioner when you leave the room or when it gets cooled enough. This will give the device a break and get it ready to function properly when you switch it on again later.
By turning it off at night, you can conserve electricity while maintaining comfort. You won't require it as much at night if you are running it throughout the day, especially. First of all, you can benefit from the cooler nighttime air by turning off the air conditioner.
Here's an advice if you are spending a lot of time in an air-conditioned space. Keep it on for a couple of hours, then turn it off for an additional hour or two. While also conserving a significant amount of electricity, the room is kept comfortably cool. Naturally, it will also lower your energy costs.
Regular Maintenance & Service
Your air conditioner, like any other machine, requires routine maintenance. The HVAC professionals checked all components during HVAC routine maintenance service. All dust or dirt is removed from the coils, if there is an issue with oil and lubrication, it is also resolved.
All of the dirt that accumulates in the ducts and vents of the AC simply forces it to work harder to ensure that cool air reaches your room. Replacing dirty filters with new ones can reduce an air conditioner's energy consumption. Furthermore, it prevents the device from breaking down or needing repair.
Benefits of Using Energy-Efficient Air Conditioners
 An energy-efficient air conditioner allows you to use only the amount of energy required to power your AC system. There are numerous advantages to this, including the one to your wallet. Energy-efficient AC will keep your AC from overworking itself. That means it's not only good for the environment, but it's also a low-cost cooling option.
An overworked AC unit tends to malfunction more frequently. A system will break down considerably more quickly if it produces more energy to make up for its low energy efficiency. Only the necessary amount of energy is used to run energy-efficient air conditioners.
This implies that much sooner than you would otherwise need to pay for repairs and replacements. Recognize that it's a fantastic investment that will help you save money over time.
You may practically reduce your AC energy use by switching to eco-friendly AC. It's a terrific idea to combine this effort with other environmentally friendly ones if you care about the environment.
In either case, utilizing environmentally friendly air conditioning is essential if you want to protect the environment without losing comfort. Reduced energy use can help fight or mitigate the effects of climate change, which are largely caused by the burning of fossil fuels.
We hope that these practical and doable tips will help you keep within your budget while saving money on your air conditioning! In the summer, it can be very challenging to reduce your AC expenses, but these suggestions will enable you to do so without suffering.