The COVID-19 pandemic triggered a remote work revolution. With flexible schedules no longer tied to rigid office hours, many are adopting shift scheduling to optimize productivity and creativity.
This tailored approach can help remote workers unlock their full potential. Scheduling when taking breaks and switching tasks has proven to be a great way to boost creativity and productivity.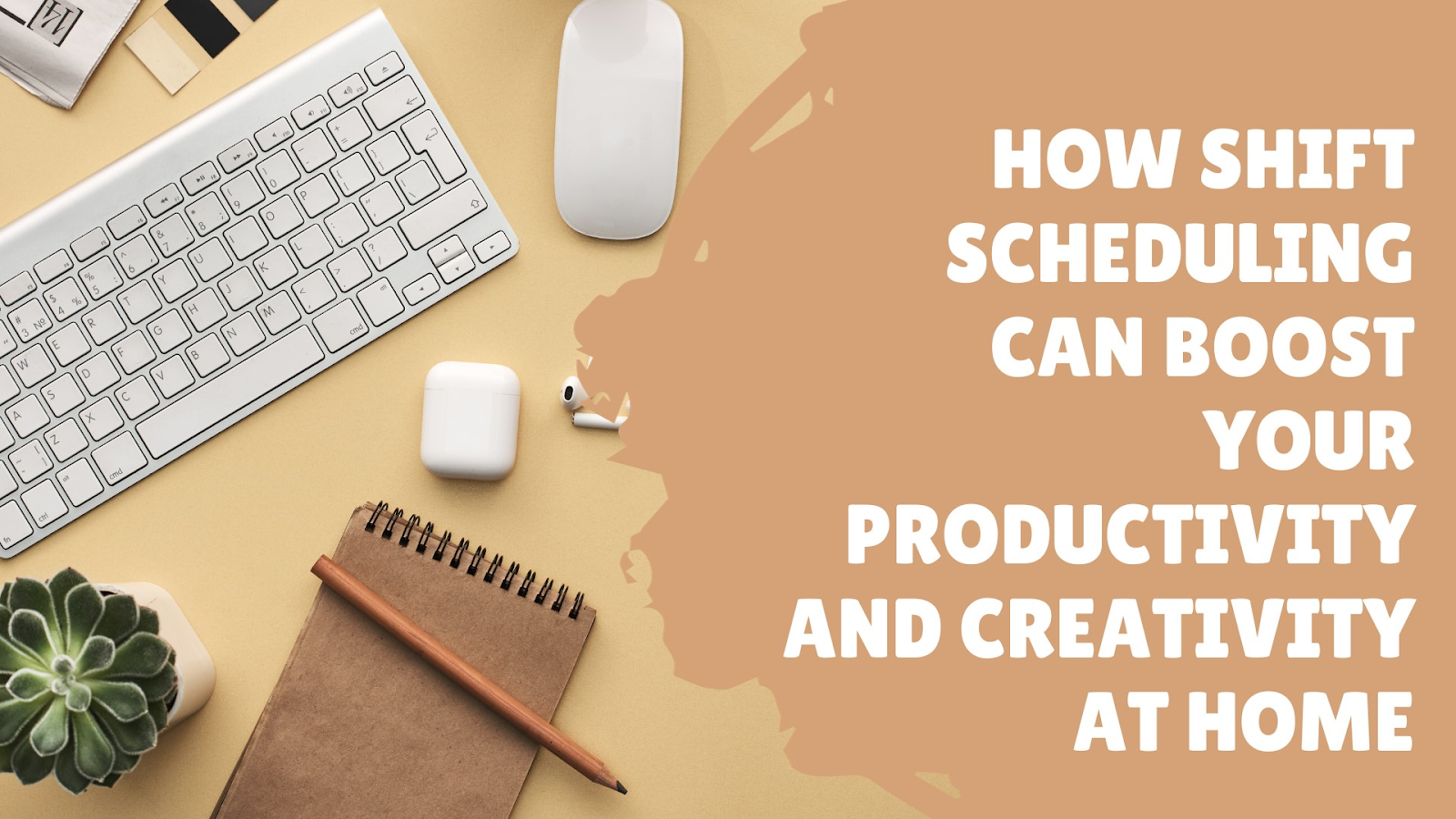 Shift scheduling for businesses could be the new solution to eliminating employee burnout and increasing overall performance.
Let's dive into this article to assess the impact of shift scheduling in boosting productivity and creativity at home. It's an era of remote working, so you're definitely interested.
The Undeniable Link Between Scheduling and Productivity
The psychology of time management reveals an interesting insight— shift scheduling leads to heightened productivity.
Dedicating specific time slots for work shows people complete more tasks compared to an unstructured approach. Studies have shown that people who schedule their work are 40% more productive than those who don't.
The structure of a calendar provides organization and accountability. This focus on intentionality powers productivity.
How to Implement Shift Scheduling at Home
Identifying Peak Productivity Hours
Tools like energy mapping help you pinpoint when you experience maximum motivation, clarity, and focus. For some, this is mornings.
Night owls ascend in late afternoons and evenings. Whenever your mind is primed, schedule important work during those energy-rich hours.
Studies show that 60% of people are most productive during non-traditional working hours. Discover your personal prime time.
Creating Time Blocks
Next, block out specific segments for types of work. For example:
9 am-11 am: Analytic work requiring deep focus
2 pm-3 pm: Meetings and Collaboration
5 pm-7 pm: Creative work like writing and design
Studies confirm time blocking increases productivity by 35%. Dedicate sufficient time for labor-intensive tasks and guard blocks from distractions.
The Pitfalls of Traditional 9-5 Scheduling for Remote Work
The 9-to-5 schedule emerged during the Industrial Revolution as factory work mandated coordinated hours. But this uniform approach is ill-suited for cognitively demanding remote work.
Surveys indicate that 60% of remote workers feel less productive during traditional 9-5 hours. The lack of oversight means people procrastinate more.
---
Read Also :
---
Without a commute providing separation, days bleed together—making it harder to "switch on." The 9-5 system was built for physical presence. In virtual environments, workers need schedules catered to their strengths.
The Rise of Shift Scheduling in a Remote Work Environment
Shift scheduling allows remote workers to program time-based on personal rhythms. Tasks are assigned to blocks when individuals are most capable and focused.
Statistics show a 30% increase in companies adopting shift scheduling for remote teams in the last two years. Employees can self-select hours aligned with productivity peaks rather than commutes or arbitrary start times.
The data reveals a movement towards work-life integration through customizable schedules. With the right framework, enhanced productivity and creativity emerge.
Incorporate Flexibility
Avoid regimenting the entire day. Leave some slots flexible for unanticipated tasks, mental recharging, and self-care. Surveys show that 75% of remote workers prefer flexible scheduling.
Balance structured blocks with pockets of adaptability. Life happens—preserve space to handle priorities as they emerge.
Use Technology to Your Advantage
Apps limit distractions during blocks by restricting access to distracting sites. Time-tracking tools like Toggl provide data to refine schedules.
Research indicates that using productivity apps boosts task completion rates by 45%. Technology can bolster focus and accountability when wisely applied.
The Creative Benefits of Shift Scheduling
Beyond increasing task-based productivity, shift scheduling offers another compelling advantage—enhanced creativity.
Studies confirm peak creativity occurs during non-linear parts of our circadian rhythm, often late at night. Scheduling creative work during those energetic hours results in a 25% boost in creative output.
By tapping into the natural rhythms of their minds, remote workers can unlock fuller creative potential through tactical scheduling.
Overcoming Common Obstacles in Shift Scheduling
Implementing shift scheduling, however, comes with hurdles. Working remotely has numerous challenges that could hinder productivity and creativity. Here are tips to address these:
Minimizing Distractions at Home
Working from home is a challenging endeavor. In fact, 65% of remote workers report struggling with distractions at home.
Use focus music, set office hours, and create a dedicated workspace to minimize disruptions. Scheduling deep work early can also avoid household chaos.
Coordinating Communication Across Time Zones
For global teams, carefully plan meetings and deadlines across time zones. Set core collaboration hours and remain flexible.
Over 50% of remote teams face communication challenges due to time differences. Prudent coordination and responsiveness are key.
Avoiding Burnout
Build slack into the schedule, take regular breaks, disconnect after work, and monitor stress levels. Research shows that 60% of remote workers experience burnout.
Reasonable workloads and restorative activities like exercise keep productivity sustainable.
The Future of Shift Scheduling
Shift scheduling aligns with emerging flexible work trends like the 4-day workweek. 65% of companies plan to implement a shortened week by 2025 to enhance productivity and well-being.
Custom schedules also suit asynchronous work where teams overlap working hours rather than synchronizing. This facilitates global collaboration.
Forecasts predict that 50% of companies will adopt flexible scheduling models within five years. Shift scheduling provides the framework to realize these next-generation work philosophies.
The future of work is flexibility, enabled by technology and driven by the search for greater mastery and creativity.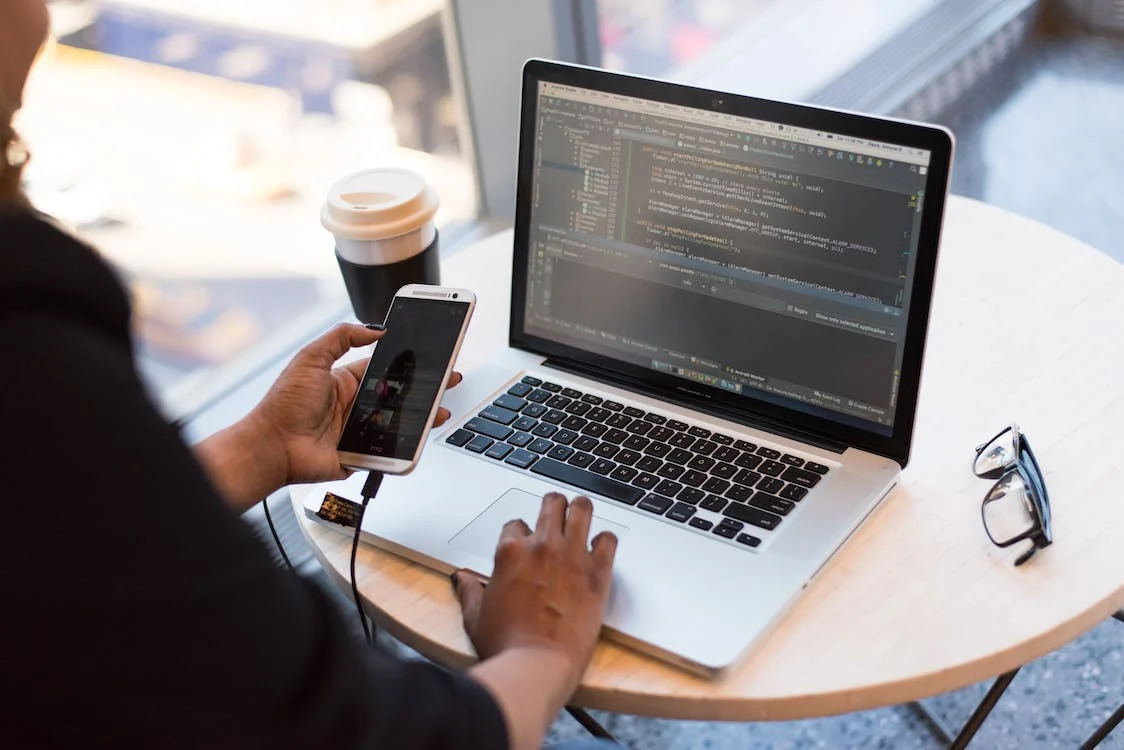 FAQs
Is shift scheduling suitable for all jobs?
Roles like customer service requiring set hours are less suited. However, 60% of office and knowledge-based jobs can effectively implement shift scheduling with proper coordination.
How can I convince my employer to try shift scheduling?
Present data on productivity benefits and highlight successful examples in comparable companies. Frame it as an experiment and set metrics to track performance. Outline how boundaries will be maintained.
What if I fail to stick to my shift schedule?
Expect missteps as with any habit change. Analyze why plans went awry and identify impediments. Refine your approach rather than abandoning shift scheduling altogether.
Studies show that 70% of people succeed in implementing new routines after two attempts.
Conclusion
The research conclusively demonstrates that shift scheduling, when strategically implemented, enables remote workers to boost productivity, summon greater creativity, and chart schedules aligned with their natural strengths.
By escaping the confines of the antiquated 9-5 workday and programming time with intention, remote workers can work smarter, produce their best work, and lead more fulfilled lives.
The future beckons those ready to reimagine when, where, and how work gets done.
Call to Action
For guidance on discovering your ideal shift schedule, check out resources such as The Productivity Project by Chris Bailey or download productivity apps like Focus@Will. Start maximizing your potential today.