Growing grass in shady areas can seem like a difficult proposition until you find the right grass and learn how to take care of it. Read on to discover which type of grass grows best for shade and learn tips about how to take care of it.
Finding grass for shady areas may seem like searching for a needle in a haystack, but there are options out there. Here we discuss the best grass for shady areas and the best ways to care for it.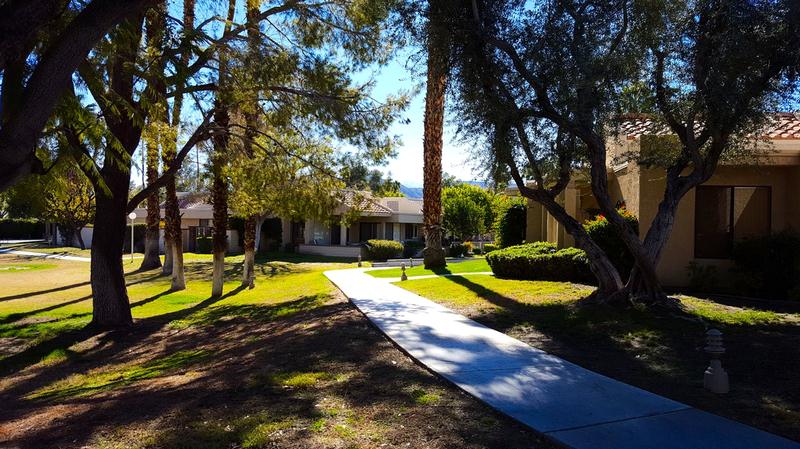 Growing Grass in Shady Areas
Finding grass for shady areas can sometimes be difficult as all grasses prefer sunlight. However, there are some that are more shade tolerant than others. Of this group, the most shade tolerant of all is the short variety of Fescue grass.
While it will still take some more maintenance and care than tending to ordinary turf grass in a sunny area, Fescue grass will allow for a lawn in a shaded area. Using good cultural control practices, making smart choices about how you mow your lawn, and taking good care of your Fescue grass will all contribute to how it will grow.
How to Take Care of Growing Grass in a Shady Area
When you grow grass in shady areas, you will have to take care of it in a different manner than you would in a sunlit one. When planting Fescue grass make sure to plant early enough in the fall, so that it matures enough by the time the leaves begin to fall. Practice good cultural control by raking up the leaves, so that your newly planted grass receives enough light filtering down through the trees.
One measure to take is to reduce the amount of nitrogen fertilizer used. This is because it encourages shoot growth, and promotes softer tissue that is more susceptible to disease. In a shady area, your grass will already have a propensity for disease, as it will tend towards being more moist and dark, to begin with. Applying nitrogen-rich fertilizers will only exacerbate a problem that is already there.
Turfgrass grown in the shade should also be kept longer than grass grown in the sun. It is recommended to keep it at a length of two and a half to three inches to allow for the most sunlight possible to absorb into it. When mowing, be sure to remove any grass clippings, so that they will not prevent any light from getting through to the grass.
Do not over water Fescue grass. Dry conditions are preferable and also help to prevent disease in an already humid environment. Water in the early morning to allow for maximum time for drying, never in the evening.
Try to limit traffic as much as possible to prevent soil compaction. Core aerify if needed.
---
Must Read:
---
Pruning Trees
If you are growing grass for shady areas under trees, pruning the trees will help to maximize light penetration. Prune the lower branches of the tree to a height of six feet. On larger trees, prune branches back to the central leader to allow for more light penetration. Try to thin out shrubs in the area to allow for more air flow and light penetration which will also help to prevent disease. Before planting grass near trees, remove any shallow roots that may compete with the grass for water.
Growing grass for shady areas is not difficult; it is just different than growing grass in a sunny area. Using these tips and taking careful measures to provide the most sunlight possible and to prevent disease you can have an adequate lawn in a shady area of your yard. It may take a little time and patience, but soon those bare spots will be covered up with beautiful green grass.
---
References
University of Missouri: Grasses in Shade: Establishing and Maintaining Lawns in Low Light – https://extension2.missouri.edu/G6725
Clemson Cooperative Extension: Growing Grass in Shade – https://hgic.clemson.edu/factsheet/growing-grass-in-shade/
---