Whether wing, swing, or roller door: The garage at home protects cars and other vehicles from the weather and unwanted visitors.
Burglary protection, thermal insulation, and appearance are important factors when choosing your garage door.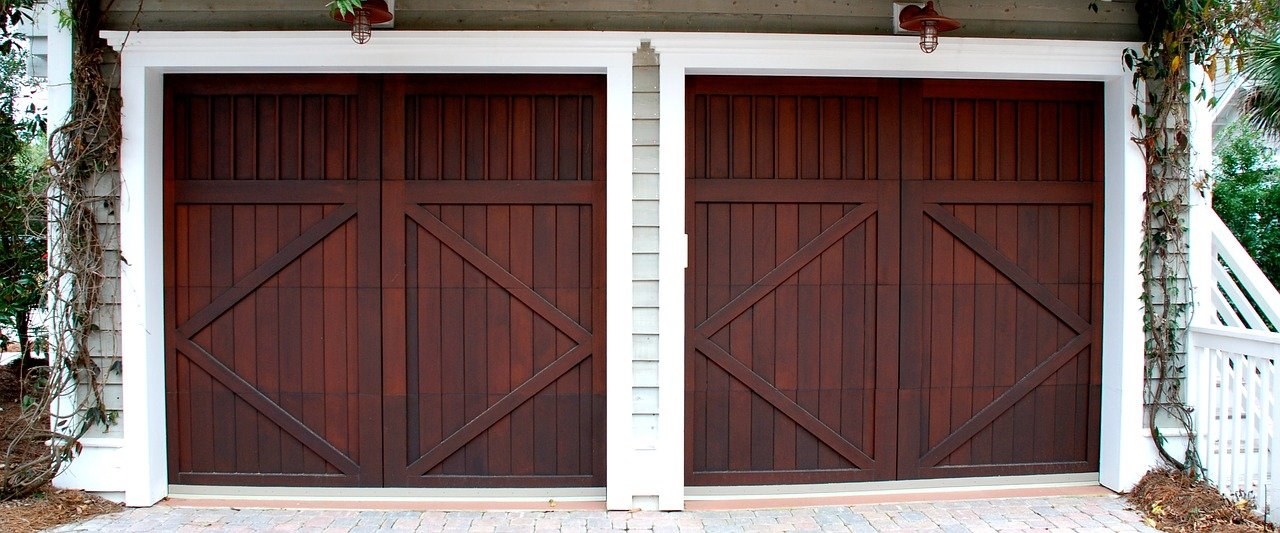 For homeowners as well as for companies with a vehicle fleet, a few questions arise when building a new building or renovating:
Which garage do doors provide the most effective protection?
Which opening mechanism is the most practical?
And what will it all cost in the end? If you want to buy garage doors, you will find everything you need to know on the subject in this guide.
What Kind of Garage Doors are There?
When looking for the right garage door, the first question that you should ask yourself is the question of the right opening mechanism.
Modern garage doors have one of four possible opening methods, after which they are also named:
Swing gates
Swing gates
Sectional doors
Roller doors
In addition, there are so-called "industrial doors", which means sectional and roller doors which, due to their structural shape, meet the requirements in the commercial sector.
Swing Gates
Even before the up-and-over door, which is more common today, swing gates are the most classic variant of the garage door. They consist of two wings that swing open horizontally when opened.
The opening direction – inwards or outwards – can be freely selected during installation. Since the space inside a garage is typically limited, swing gates swinging inwards are installed much less often than swinging outwards.
In terms of their actual structure, swing gates for the garage hardly differ from double-leaf house doors: Both are moved via three-dimensionally adjustable door hinges on the frames.
Active and inactive leaves are connected by a robust garage door lock. The inactive leaf can be locked in the middle of the garage door opening both at the top and the bottom in the masonry – so no center post is necessary to ensure a high level of protection against break-ins when completely locked.
Thanks to their two-part construction, swing gates not only save space inside the garage but also offer the unique ability of garage doors to lock the standing leaf and open the active leaf separately – further wicket or side doors are no longer necessary.
However, since swing gates are very solid and therefore heavy, manual opening and closing of the leaves requires a certain amount of force. Get information about warehouse garage door repair here.
---
Read Also:
---
Swing Gates
In contrast to double-leaf variants, these garage doors consist of a single, massive door leaf, which is tilted along its horizontal axis to open and swung open via side-mounted swing arms with supporting garage door springs. When open, the leaves of these garage doors lie against the ceiling of the garage.
This opening mechanism is an advantage compared to swing gates, but also the greatest disadvantage compared to sectional and roller gates – on the one hand, the gate wing of an up-and-over gate is stored on the garage ceiling in an open state to save space, but when opened these garage doors swing noticeably outwards.
The area in front of the gate must therefore always be cleared for smooth opening and closing. In addition, swing arms and garage door springs must be installed on both sides of the door.
This can reduce the possible width of the garage door by up to 14 cm compared to the roller and sectional doors, as more space is used for the side elements.
The clear advantage of up-and-over doors, however, is their mechanical simplicity. Not only are prices charged for these uncomplicated garage doors, which is a direct comparison are usually lower than the prices of other types of garage doors.
The maintenance effort is also lower: because up-and-over doors consist of fewer mechanical parts than sectional doors and roller doors, there is also less wear and tear.
So if you can afford the slightly higher space requirement, an up-and-over door is a particularly inexpensive and no less secure alternative to the more complex garage door variants.
Sectional Doors
This is sometimes called Se c tionaltore designated garage doors resembling a beaded over the door in the closed state, however, consist of four to six individual horizontal sections, which are joined together by joints. It is only when you open and close these garage doors that you notice that it is not a continuous gate wing.
With sectional doors, the opening mechanism is the biggest advantage: Since these garage doors consist of several individual sections, sectional doors do not have to swing open like swing or wing doors but are pushed vertically upwards via guide rails, run over a curve, and then come horizontally to the ceiling of the garage to rest.
This saves space when opening and closing and does not damage cars or bicycles parked in front of the garage. Sectional doors also save space on the sides of the garage, since garage door springs do not have to be fitted here, but swing arms.
A special form of the sectional door is the so-called side sectional doors – as the name suggests, these are not pushed vertically upwards, but horizontally to one of the two garage sides.
This design has two major advantages: Firstly, the individual sections are not stored next to the ceiling of the garage, but along the walls a noticeable advantage in garages with low ceilings.
Secondly, the sections of a side sectional door can be pushed open piece by piece so that only one passage can be opened for people.
Roller Doors
The roller door is, so to speak, the logical further development of the garage door mechanics, from the massive wing to the individual sections of the sectional door to a technology that works best with Roller shutter can be compared:
Roller doors consist of several horizontal slats, which are opened vertically via a guide rail and rolled up on a shaft.
The structure of the roller door is a variant of the sectional door in which the individual sections are even smaller and accordingly do not have to be stored along with the garage ceiling, but can be rolled up on a shaft in a roller door box.
This makes these garage doors one of the most space-saving variants because when rolled up they only require a certain amount of space for the box in which they are rolled up – the garage ceiling remains free and space for lateral swing arms or springs is not necessary.
Industrial Doors
The term "industrial doors" is the general term for garage doors that are used in the industrial sector. These are typically gates that stand out due to their particularly large dimensions and their specific features.
Strictly speaking, industrial doors are not a separate type of garage door, defined by their opening method, because, due to their space-saving mechanics, the opening techniques of sectional doors or roller doors are usually used for this purpose.