Most people want to add an oomph factor to their homes as stylish homes appeal to everyone.
Living in the lap of luxury, having unique furniture pieces, and elegant décor is everyone's desire. Sometimes the time constraint and at other budget forces them to keep their yearnings at bay, and they try to forget them and make the most of what they have.
But whenever they visit an exquisite café or a five-star hotel, the desire attacks back with full force. The truth is that most people do not even try incorporating change as they feel it would be expensive and would require extensive planning.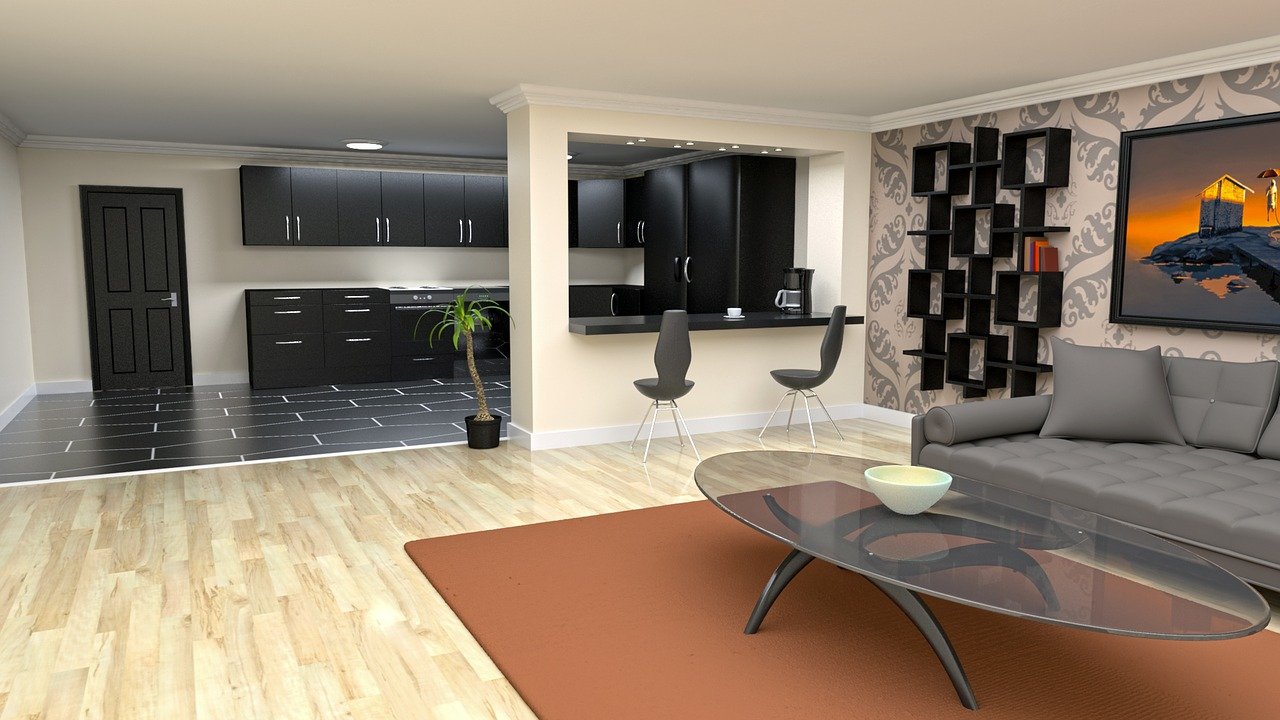 In the modern world, choices are far too many, and achieving the look one wants is comparatively easy. It would be best if you made an outline of the things and conveniently look for them.
Besides, the contemporary trend is to have minimalistic and sleek furniture, and markets have plenty of options to get your desired things.
A smart approach is to invest in long-lasting things and purchase high-quality pieces as the sophisticated interior does not mean too many things, but a few pieces of super-quality.
Giving the house a makeover means scattered things and constant movement of furniture pieces. You may require to pack your stuff to stay secure.
For that, experts recommend hiring a professional packing and moving service to handle things safely, and your delicate items remain intact.
Below in this article, we are listing some tips which will help you in giving your abode a stylish look:
1. A Statement Painting
Every five-star hotel has some voguish paintings displayed in the foyer, entrance, staircases, and rooms. Many decorate their restaurants and café by flaunting a high-class image in a prominent place.
You can purchase a statement art piece and decorate your living room with it, which will add luxury to your overall space.
A sophisticated painting is powerful enough to grab everyone's attention, and when it is in the room, people do not focus on anything else.
2. Lighting
Stylish homes are always brightly lit and have a proper system of illumination. You can give your area a new look by incorporating different sources of adjustable lighting.
Suave lamps will add to the décor of the site and bring in more light. You can have bulbs in places you want to highlight, like shelves, tables, or mirrors.
A chandelier will not only light up space, but it also looks aesthetically pleasing, lighting creates the overall mood of the area, and choosing the right shades and intensity can make or break the spirit of the whole house.
3. Mirrors
A mirror is an inexpensive way of giving an illusion of space while also adding to the home's luxury. Having wooden carving on the corners or metallic corners gives an ordinary piece of a mirror a classy touch.
Mirrors on the wall serve as decoration pieces, and you can have them cut in stylish shapes, and they will give your space an aesthetic feel.
Moreover, having lights on mirrors light up the whole area provides a false idea of excess space and makes the room appear larger.
4. Entrance
Your home's entrance is the most crucial space of your house, and giving this space a classy treatment will change the look of the overall house.
You can put a sculpture or a large flowering pot or display a high-end painting right in the entrance to make the home appear sophisticated. Wind chimes or a stylish cage will give some soothing sound effects and welcome your guests.
5. Greenery
Incorporating nature in your enclosed space is the rage these days, and it is an inexpensive way of giving your house an upscale touch. Hanging planters purify the air, which helps lift residents' spirits and change their mood for the better.
If you have space, you can dedicate a corner as a garden or have one greenery wall. Small flowering pots can be decorative pieces, or large pots can serve as a cornerstone.
Plants in a house give a warm and welcoming feeling, and when you return after sending a long day outdoors, plants welcome you home and help relax.
Conclusion
Style is one's personal choice, and it is all about innovation. When it comes to styling, there are no hard and fast rules, and you can apply whatever you deem right.
Sophisticated homes are no longer impossible to achieve because smart planning and designing can help you in giving your existing home a voguish touch.
Classy windows, sophisticated flooring, and high-end ceilings are a few ways of bringing style. You must make sure that you keep the space uncluttered and tidy, and it will appear classy.