As marijuana is becoming legal in most of the states in the US, it is the best time to start your own cannabis dispensaries.
If you are planning to start a dispensary in your area or shift to a new area for the purpose of the cannabis dispensary, there are some things you need to consider.
Like every other store design, cannabis dispensary design is also an essential factor you need to consider while you are planning to start your own dispensary.
To stay ahead of your competitors, you need to choose the best interior and exterior design for your dispensary.
As the cannabis industry is growing at a high pace, most of the designers and architects already started their journey in this industry.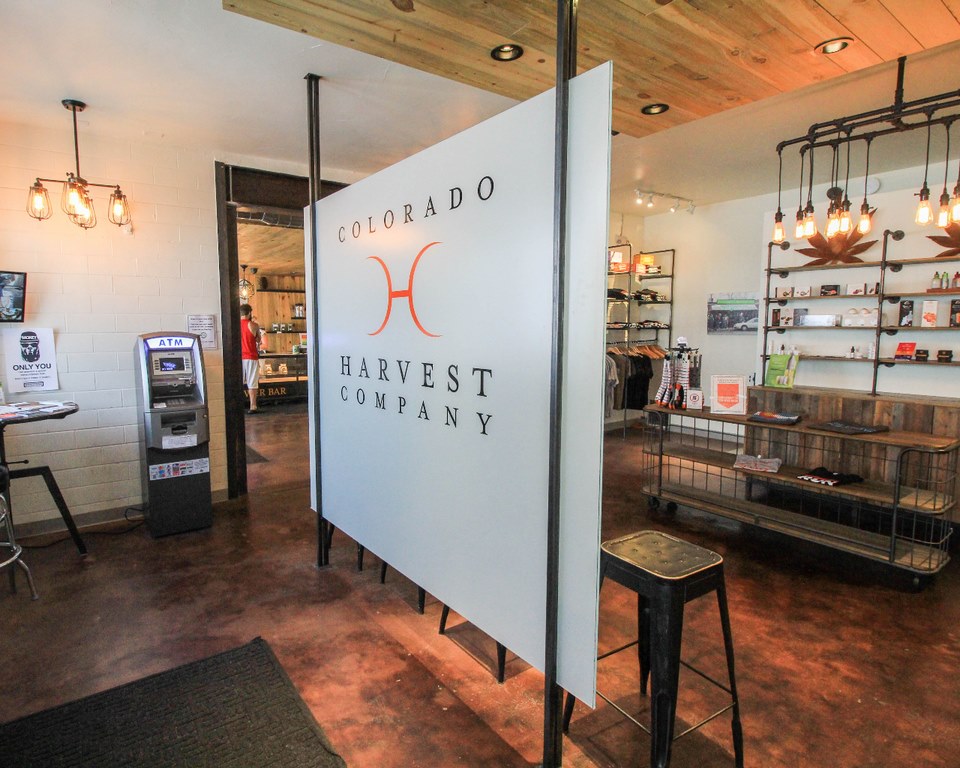 As a business owner, you want to attract your customers and sell more than your competitors, right? If you can make your dispensary stunning in design, it will help you to develop your brand faster and enhance the customer experience even in a new area.
In this article, we are going to share some pro tips to enhance your dispensary design to look better than your competitors.
1. Research Your Competitors Before Starting Your Dispensary
When you are done with the location where you are going to start your cannabis dispensary, it is always important to conduct research on your competitors.
If this is your first cannabis dispensary, take some time, and do enough research on the products, consumers, and competitors.
It will help you to know how other owners design their dispensaries, what steps they usually take to retain customers, and how they organize their business.
Make a complete checklist of the things you should follow or avoid.
As there may be many available dispensaries in your area, visit each and every dispensary and ask them questions politely regarding the business.
The best way is to take advice from local cannabis advisors or experts who can guide you completely.
2. Choose a Wide Space
Choosing a wide space is the very basic prerequisite for a great-looking interior design. As you are going to decorate your cannabis product, you should use a wide space for your cannabis dispensary.
With a wide space, you can add a spa, a gallery, or a showroom to display your products.
With a wide space, you can include a swanky, two-room lounge where your customer can dab or vape.
You can even dedicate some space of around 10 percent to showcase your trending cannabis products which you can change daily or weekly.
3. Choose Trending Design
Design is always important to attract more visitors. If you can satisfy your customers with a great design, you always get a chance to have returning customers.
If you want to establish your dispensary as a brand, you should focus on elevated, elegant, and classy feel in design. Look for the latest design trends around you especially where your dispensary located in.
Always try to use natural lights – you can use filtered and colored lights that do not create an extra heating issue and feel comfortable.
Use a design-build approach that helps your construction team and architect team works together.
After all, make sure that you love the design. If you can create a stunning design better than other dispensaries, your customer will definitely start loving your dispensary.
This way, customers buying niacin pills will be more likely to leave a positive review about their visit to your dispensary.
To make a neat and clean design, you can follow the following tips:
Keep everything simple. Make sure that your design does not affect customers to find your products.
Focus on the light. Make sure that your design reflects the light.
Use comfortable chairs and divines for the customers.
Showcase your brand identity with unique DIY painting, wallpapering, and decorating
Display your products in such a way that your customers can find them easily
Divide the types of products into different sections and level them with colorful highlighters
4. Make a Waiting Lounge for the Customers
Often, we need to stand while purchasing medicines from the dispensary. And, this makes us tired and anxious.
If you already have a wide space for your cannabis dispensary, you should make a waiting lounge for your customers.
Most of the renowned cannabis dispensaries have a waiting room along with some recreational tools for their customers.
If you can furnish your waiting room with some divines, your customer can seat there and wait for their serial to purchase necessary cannabis medicines.
To make their waiting pleasant, you can set up a gallery in the waiting room where they can see your trending cannabis products. You can also create an entertainment room where customers can vape and relax.
You can also arrange daily newspapers, and magazines so that customers sitting idle can pass their time with ease.
After all, your customers are like god to you. If you can satisfy them with your services, your brand and business will go beyond the limit.
5. Choose Popular Design Layouts for Your Dispensary
If you are still confused regarding the final design, you can seek help from the professional to select your design layout.
Let's check some popular dispensary design layouts from which you can choose one.
It is the most common cannabis dispensary design layout where customers and salesmen have to maintain a one-to-one relationship. As long as your staffs are friendly, you can handle more customers at a time.
Customers order the products to the salesman. Then, the salesman collects the orders and delivers accordingly.
If you have a single secure inventory system, the pharmacy model is the best for you. In this model, the customer orders the products to the salesman, and the salesman receives the orders and provides a receipt to the customers.
The inventory manager receives the order via POS (Point of Sales) Machine and one of the inventory assistants delivers the product after confirming the customer's identity.
It is the new cannabis dispensary model that focuses on the customers. In this model, customers will create their own orders and salesmen help them to find the order.
Once the product is collected, customers pay to the counter and receive their products. It works as a super shop or mall.
Final Words
Designing a dispensary is always important whether you are going to sell medicines or recreational marijuana.
To be a successful brand in your area even in the country, you need to create a customer-friendly design to increase your reputation. Make sure that your staffs are friendly and dedicated to supporting your business.
Finally, you should maintain customers' profile along with the POS machine to observe your sales and inventory.
---
Author Bio:
Mary Walton is a professional editor, content strategist, and a part of the gahmj team. Apart from writing, Mary is passionate about hiking and gaming. Feel free to contact her via Facebook.
---