Clear Perspex sheets are a popular choice for a variety of applications. They offer an attractive, modern appearance and deliver excellent clarity, durability, and strength. The lightweight material can be easily cut and formed into virtually any shape or size, making it ideal for a range of indoor and outdoor uses.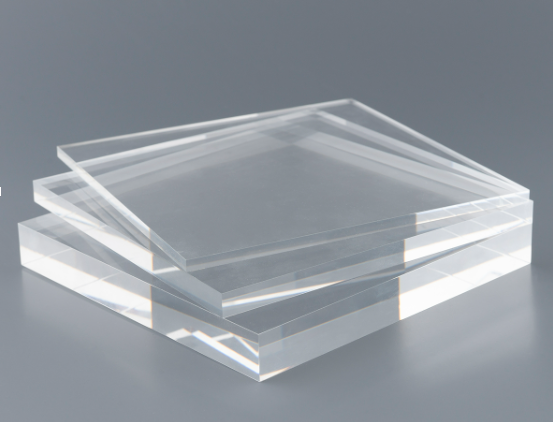 It is also highly resistant to corrosion, making it the perfect material for both commercial and residential applications. With their versatility and easy installation process, clear Perspex sheets are becoming increasingly popular in construction projects around the world.
Definition of Clear Perspex Sheets
Clear Perspex sheets are a versatile and widely used type of plastic that is known for its clarity, durability, and versatility. It is a transparent thermoplastic that can be used in many different applications such as signage, display cases, windows, skylights, and more.
Clear Perspex sheets are made from a material called polymethyl methacrylate (PMMA). This polymer can be molded into any form or shape while still maintaining its clarity. It also has great optical properties which allow it to transmit light without distortion or glare.
The most common form of Clear Perspex sheet is an extruded sheet which is created by heating the PMMA polymer and then forcing it through a die to create thin sheets with uniform thicknesses. The extrusion process also allows for the addition of dyes during manufacture which provides color options for customers who need colored acrylics instead of clear ones.
These sheets have several advantages over other types of plastics such as being lightweight yet strong; they're shatter-resistant so they won't break easily; their transparency makes them ideal for windows and skylights; and finally, they offer excellent resistance against water damage making them suitable for outdoor applications like boat windshields and greenhouses.
Properties and Advantages of Clear Perspex Sheets
Perspex sheets, also known as acrylic sheets, are a type of clear plastic sheet that is becoming increasingly popular in the construction and engineering industries. It is a lightweight yet incredibly strong material, offering many advantages over traditional glass. These advantages make it an ideal choice for both interior and exterior applications.
One of the main benefits of Perspex sheets is their clarity. The clear plastic offers an almost perfect level of transparency, allowing light to pass through with ease. This makes it a great choice for windows or glazing in commercial buildings or homes, as well as signage and display pieces such as point-of-sale units or menu boards.
The strength of Perspex sheets combined with their transparency also makes them suitable for security applications such as bulletproof windows and doors. Its low weight means that it can be used on large surfaces without stressing the supporting structure – something which cannot be said for heavier materials like glass or metal panels.
Perspex is also highly resistant to UV rays, so you don't need to worry about fading when using this material outdoors. It is also highly durable when compared with glass – meaning you won't have to worry about replacing broken panes due to vandalism or accidental damage like you would with traditional materials like glass.
Uses of Clear Perspex Sheets
Perspex sheets are versatile materials that have a wide range of uses in different industries. Clear Perspex sheets, in particular, are a popular choice for many applications as they offer excellent light transmission properties while providing strong and durable protection. In this article, we will look at some of the ways that clear Perspex sheets can be used in both commercial and residential settings.
One of the most common uses for clear Perspex sheets is as protective barriers in public spaces to help reduce the spread of Covid-19. They can be used to create physical dividers between customers and service staff to maintain social distancing guidelines or installed between booths or tables in restaurants or cafes to give diners extra peace of mind when dining out.
Clear Perspex can also be used to create visually pleasing room dividers, partitions, and wall panels for a variety of purposes such as creating office cubicles or space-saving solutions for open-plan offices. They also make great window replacements that allow natural light into a room without sacrificing privacy.
In addition to its use indoors, clear Perspex is often used outdoors too due to its strength and weather resistance qualities which make it ideal for outdoor signage stands and displays. It's also often used on balconies.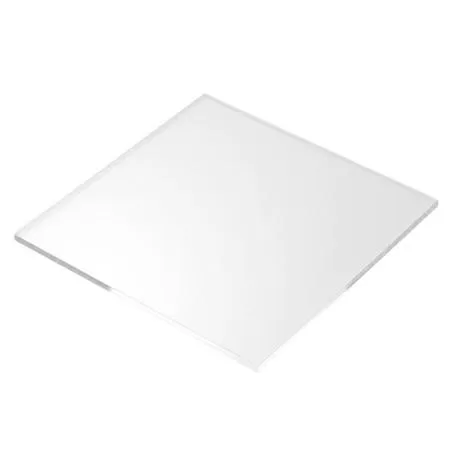 How to Cut a Clear Perspex Sheet
If you have ever needed a piece of clear perspex sheet for a particular project, you know how difficult it can be to cut. This material is notoriously hard to work with due to its strength and durability. Fortunately, there are techniques available that will allow you to successfully cut clear perspex sheets.
First, you must use the right tools when cutting a perspex sheet. A hacksaw with a fine-toothed blade should do the job nicely. Make sure that your blade is sharp, as this will make it easier for you to make clean cuts without damaging the material or yourself in the process. Additionally, wear protective clothing such as gloves and safety glasses when using any kind of sawing equipment.
When cutting a perspex sheet with a hacksaw, start by creating two sets of guides along either side of your intended cut line using masking tape or another suitable adhesive tape product; these will help ensure your saw stays on track while making the cut and also act as a buffer between the blade and surface of the material so that no damage occurs during use. Place your hacksaw at one end of your guidelines and slowly but firmly push down on it while moving forwards; keep an eye on where exactly you're going.
Conclusion
Clear perspex sheets are a great option for a variety of applications. They are durable and lightweight, making them suitable for use in many different environments.
They also offer excellent clarity and transparency, making them ideal for use in windows and displays. Furthermore, they are easy to clean and maintain which makes them an ideal choice for both commercial and residential applications.