Did you know that heating and cooling account for more than half of the energy used in a typical U.S. home? That's why it's important to do everything you can to keep your HVAC system running as efficiently as possible.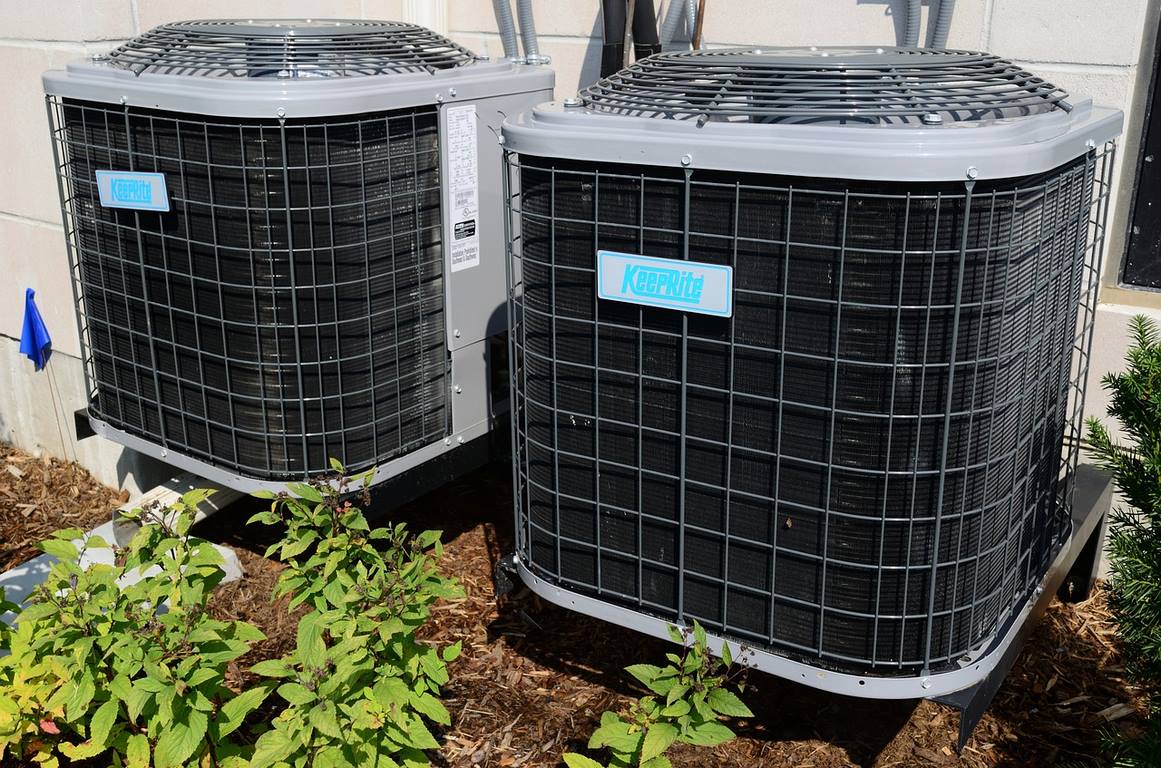 How Does HVAC System Work?
The HVAC system in your home is a complex piece of machinery made up of many different parts that work together to heat and cool your home.
In the summer, the system works to remove heat from your home by circulating cool air through the ductwork. In the winter, the system works to circulate warm air throughout your home.
The HVAC system is made up of four main parts:
The Furnace: The furnace is responsible for heating the air that is circulated throughout your home.
The Air Conditioner: The air conditioner is responsible for cooling the air that is circulated throughout your home.
The Ductwork: The ductwork is a system of pipes and vents that circulate the air throughout your home.
The Thermostat: The thermostat is responsible for regulating the temperature in your home.
What are the Benefits of HVAC Maintenance?
There are many benefits to having a well-maintained HVAC system, including:
Reduced Energy Costs: A well-maintained HVAC system runs more efficiently, which means it uses less energy and costs you less money.
Improved Air Quality: A well-maintained HVAC system circulated clean, filtered air throughout your home, which can improve the air quality and reduce allergies and other respiratory problems.
Increased Comfort: A well-maintained HVAC system keeps your home at a comfortable temperature, no matter the outside temperature.
Extended Lifespan: A well-maintained HVAC system lasts longer, so you won't have to replace it as often.
---
Read Also:
---
What are the Best Ways to Reduce Your Energy Costs With HVAC Maintenance?
One way to do that is by performing regular maintenance on your system. Here are some of the best ways to reduce your energy costs with HVAC maintenance:
Clean or replace your air filters every month for peak performance
Inspect your outdoor unit for damage and debris – clear any obstructions
Tighten all electrical connections and clean the compressor coil
Schedule regular maintenance with a qualified technician to ensure optimal performance
Use a programmable thermostat to save energy when you're not home
Install ceiling fans in key rooms to circulate air and create a breeze
How to Find Qualified HVAC Technician?
When you're looking for a qualified HVAC technician, be sure to ask for referrals from friends or family, check online reviews, and look for technicians who are certified by organizations such as the Air Conditioning Contractors of America (ACCA) or the Heating, Refrigeration, and Air Conditioning Institute of America (HRAI).
Final Thoughts
By following the tips above, you can save money on your energy bill and enjoy a more comfortable home. Regular HVAC maintenance is the key to keeping your system running efficiently for years to come.
If you need help finding a qualified HVAC technician in your area, contact Deep Clean NL. They offer great HVAC services Near Me to the users at an affordable price.
What are the Benefits of Clean Air and Food?
We all know that clean air and food are important for our health, but did you know that they can also help improve the efficiency of your HVAC system? Grills Guide great value when it comes clean food. Dust, pollen, and other airborne contaminants can clog up your system's filters and reduce its ability to circulate air properly.
This not only makes your system work harder, driving up your energy costs but can also lead to health problems for you and your family.
One of the best ways to reduce the amount of dust and other contaminants in your home is to invest in an air purifier. Air purifiers work by trapping these particles in a filter, allowing only clean air to circulate through your HVAC system.
This can dramatically improve the efficiency of your system, as well as improve the quality of the air you and your family breathe. Another way to reduce the number of contaminants in your home is to make sure that your food is properly sealed and stored.
Food that is left out or not properly sealed can attract pests, which can then spread contaminants throughout your home. By making sure that all of your food is properly stored, you can help to keep your home clean and free of contaminants.
In addition to keeping your air and food clean, another great way to reduce the cost of your energy bills is to invest in regular HVAC maintenance. Just like any other system in your home, your HVAC system needs to be regularly maintained to function properly.
By having your system serviced regularly, you can identify and fix any problems before they become major issues. This can help to prolong the life of your system and keep your energy costs down.
Conclusion
If you're looking for ways to reduce your energy usage and save money on your heating and cooling bills, consider deep cleaning your HVAC system.
A professional deep clean can help improve the efficiency of your system and save you money in the long run. Contact us today to schedule a deep clean for your HVAC system – we promise it will be worth it!