Newel caps are popular decorative elements that are used to decorate staircases, furniture, and the interior and exterior of the buildings.
They are most often used to top the newel posts but it's not their only application. They can also be used to decorate kitchen cornices, door portals, wardrobes, fireplaces, ceilings, bookshelves, curtain cornices, and beds.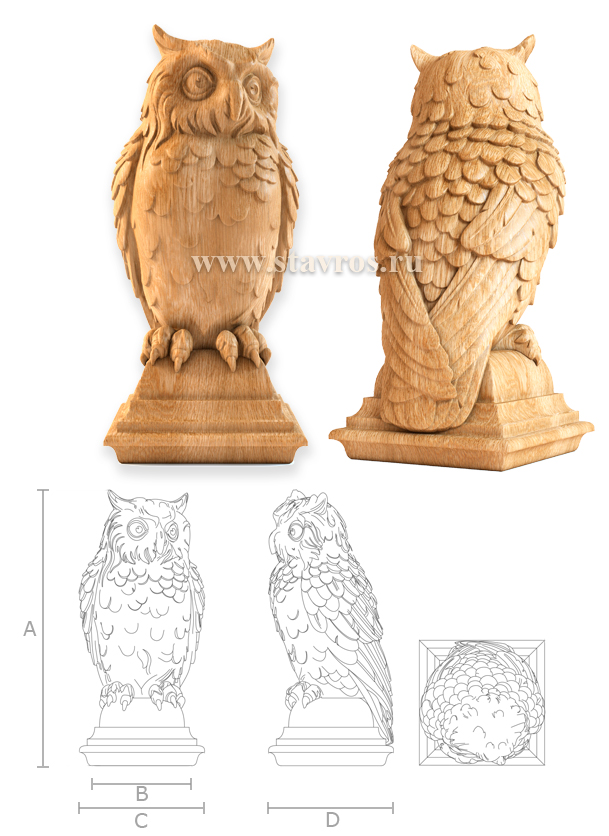 Our ball, onion, and floral ornament newel caps are classical universal decorative elements. They can be an accent in modern style projects and supplement a carved wooden interior.
Newel caps in the shape of animals and birds are often used to decorate the verandahs of cottages and gazebos. Moreover, you can order these elements to give an unusual and luxurious present to your friends who love nature and hunting.
Our decorative elements can be supplied with a square base (no dowel). Owing to this, our newel caps can be fixed on the tables, shelves, bedside tables, or any other surface without damaging it.
Application
We offer not only classical models that are replicas of famous architectural forms but also exclusive unusual units that will suit any interior:
Smooth ball newel caps and ones with floral patterns;
Newel caps in the shape of tulips, cones, and artichokes;
Newel caps in the shape of torches, compositions with grape leaves and grape bunches;
classical onion newel caps of different shapes;
flat square newel caps with classical acanthus and gothic leaves;
newels caps in the shape of animals and birds.
Almost all units are available in different sizes. You will choose the appropriate one depending on your project goals. Our newel caps are made of oak or beech.
Decorative newel caps in the shape of figures are done in great detail and look very realistic. Your guests will spend a lot of time admiring them.
Manufacture Details and Quality of Our Newel Caps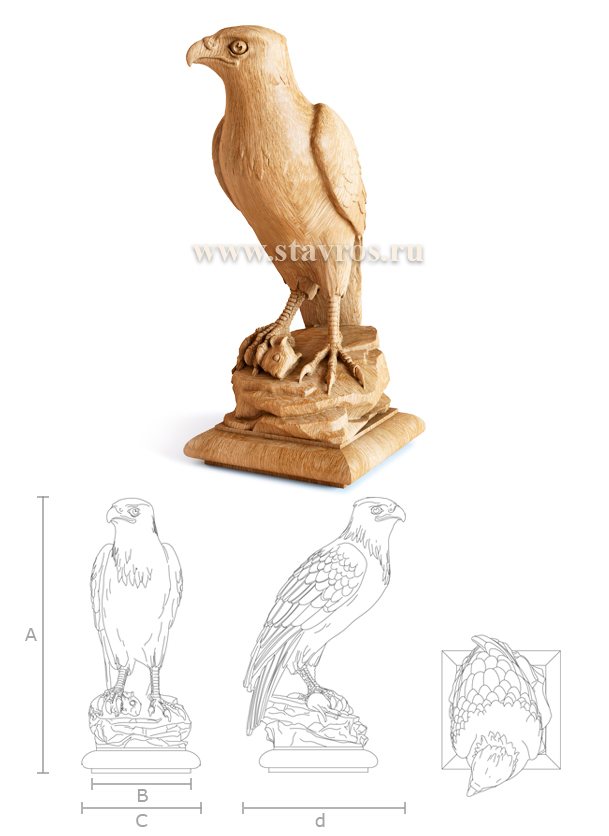 All our units are not only luxurious, beautiful, and done in detail but also have a quality base – our billets are reliable and last longer because of the way they are glued.
Our newel caps don't crack, warp or splinter in the long run. This high quality is achieved owing to the application of the following parameters:
Customers are often scared that wooden décor can crack, warp or splinter in the long run. We are sure it won't happen to our wooden capitals as we the follow these rules:
the humidity in our workshops is always ideal for working with wood. We use a special moisturizing system;
we carefully pick out our material – we use only high-quality dry wood with no knots or mold;
we work with solid oak and beech – very expensive and reliable kinds of wood;
we use the super-strong German glue KLEIBERIT;
The biggest billets go to Italian presses for house building. This kind of pressure guarantees that when they are glued to each other, they become hard as stone.
We don't use different kinds of wood in one unit to make it cheaper (cheaper types of wood inside – more expensive ones on the surface), as it will make the quality poor.
Create your unique stylish project with "Stavros" https://stavrosdecor.com/  newel caps and enjoy the quality that made us famous not only in Russia but abroad.
Wooden Frames and Fillets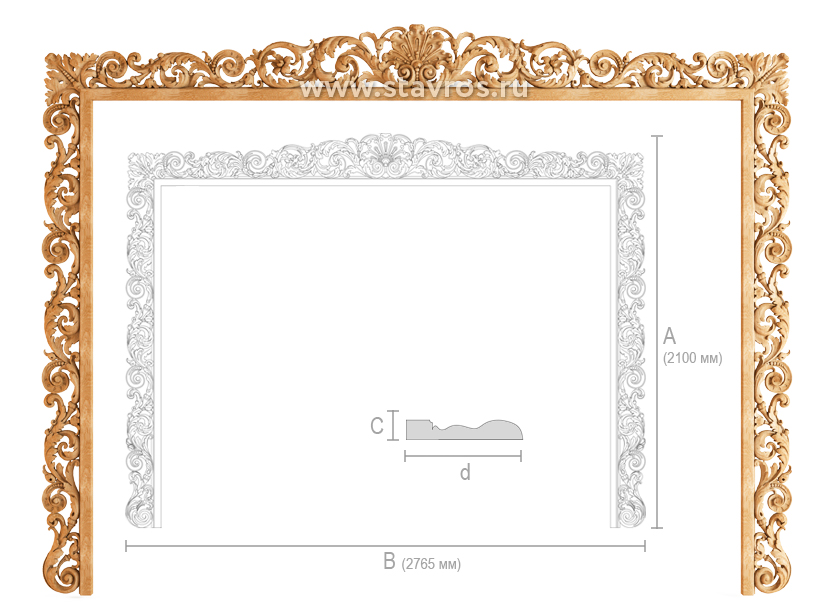 Carved fillets, mirror frames, and portals for tv zones are made of solid oak, beech, or MDF. Standard frame equipment includes:
The frame which is 5mm deep;
MDF back about 2 inches thick;
Special grooves for fasteners. The overlay metal hinges are screwed into them.
A file in DWG format with a mold to cut out the mirror.
We recommend buying frames without mirrors not to damage them on the way. In order to ship your goods safely, we pack them in a special wooden box. All frames that are longer than 6.6 feet are shipped disassembled.
Wooden frames can be very different. We have a lot of models in our catalog. It lets you choose the best option for traditional rectangular, round, or oval mirrors.
If you need a frame or a fillet for an irregular shape mirror, we can design one using our solid wood standard cover plates and moldings. As a result, you will get a custom unit of the shape and size you need and impeccable angles.
Your mirrors, paintings, and tv zones will look gorgeous in our delicately designed frames. They will match any interior of a house or flat or other institutions such as restaurants, cafes, or hotels.
Décor Sets
In order to save your time looking for and selecting matching décor elements on our website, we have already arranged the best ways to combine the models and put them together to make spectacular sets.
These sets are unbelievably beautiful, universal, and easy to use. They will be a simple way to decorate walls, ceilings, furniture facades, and doors.
Most of the decorative elements are joined to each other with molding profiles (MLD-001, MLD-002, MLD-003 и MLD-004) and have special grooves at the backside. This design lets you connect details quickly and easily and avoid problems with fitting the molding profiles.
Décor for furniture and interiors made of polyurethane. There are more than 300 models made of polyurethane in our catalog. Impeccable aesthetics in every Stavros product!
We use two-component polyurethane from European production. It is significantly stronger than polyurethane foam.
Unique manufacturing technologies: no bubbles
Clear lines and high detail of each product
Most of the models are the author's development of Stavros's artists. Each product is hand polished
It can be covered with any paints or enamels
It is environmentally safe and has no smell
There are no scratches and dents from the accidental hit