If you are thinking about moving to a new country, Canada should be at the top of your list.
Its multicultural scenario, breathtaking landscapes, quality of educational institutions and healthcare services are just a few benefits you can enjoy when you move to this country.
Before you rush to buy plane tickets, there is something more important you need to do, find a house. There are different types of houses in Canada, and here we will describe each one to help you choose your next home.
The reason why you need to consider all types of residential houses in Canada is that your decision will depend on your budget.
Once you have an exact amount in mind, remember what involves buying a home in this beautiful country. In other words, calculate the down payment, mortgage, utility bills, taxes and even renovation, if necessary.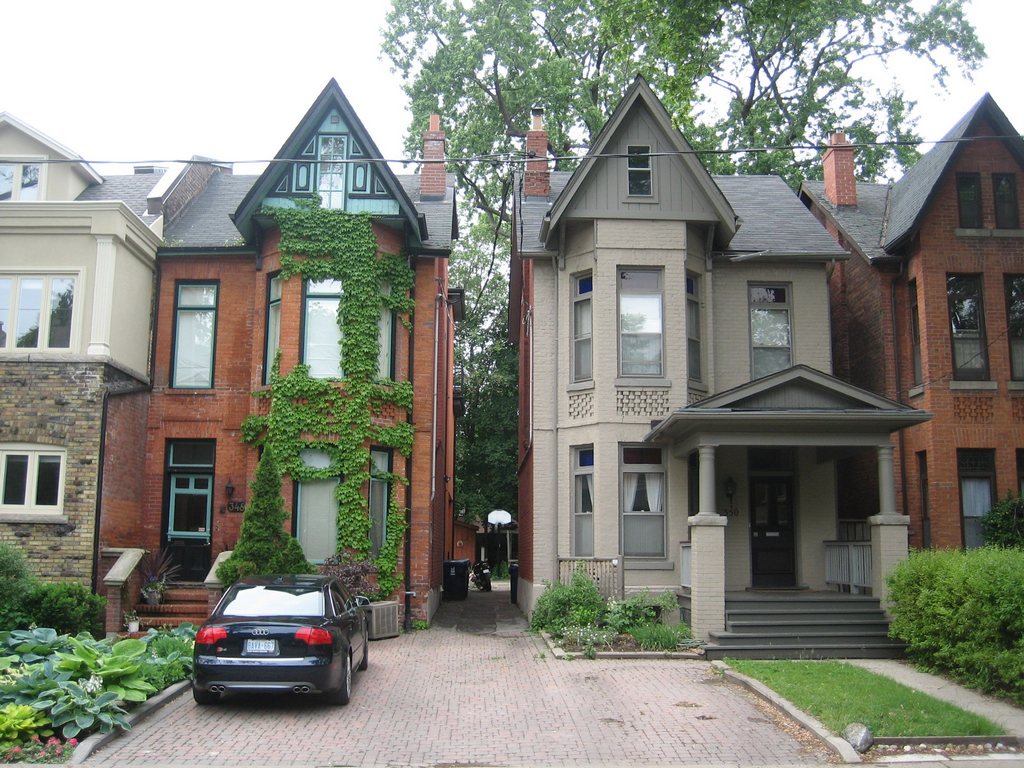 According to those factors, your economic stability will help you round up the types of modern houses you can afford.
Below you are going to find all the different types of houses you can find in Canada and the advantages of purchasing each one.
Types of Residential Houses in Canada
Here is some advice to help you pick between the different types of houses in Canada. As we mentioned before, you have to be mindful of your budget, but also your priorities.
How big is your family? Do you need a backyard for your pet? How many rooms do you need to have? Do you need a big room where your kids can play?
Have the answer to all those questions once you start house hunting, and the process will be easier.
Detached Houses
The majority of people prefer to purchase these types of residential houses because they are a good investment.
Also, you will be more comfortable here since the land where they build the house is bigger than the structure itself. This means you will have more space with a backyard and a front yard.
All the detached houses have a basement, which you can use for storage, turn it into a library or even an apartment to rent.
Even when the maintenance bill for these types of houses in Canada is high, you will also enjoy more privacy since you won't share walls with your neighbour.
Since you own the whole property, you also have the freedom to do anything you want, tear it down, renovate it or change the design.
The following are the types of detached houses you can find in Canada.
1. Bungalows
These are a very popular choice among Canadians since they offer the whole living area on one floor. This makes it easy to maintain the property because you don't have to clean two or even three floors. Also, it makes it the perfect home for a small family or a bachelor.
2. One and One Half Story
If you haven't heard about these types of houses before, it is probably because they are not as popular as they used to be in the last century.
With this design, you will have 60% of the living area located on the first floor and the rest on the second. This one is better compared to a bungalow since you will get more square footage for a property of the same size.
3. Two-Story
These types of modern houses can be found in all the suburbs of the province of Ontario. In places such as Toronto, Vaughan and Brampton, you can find a variety of them.
Most families choose a two-story home because it separates the living and sleeping area. Plus, you can pick from different designs in terms of the structure and the internal organization.
Townhouses
The townhouses resemble apartments, but these ones occupy 2-3 floors and share common walls. If you want to check out the top townhome developments in the GTA, go to Paradise Developments.
The distribution of the townhouses is: the whole living area is on the first floor, the second contains the bedrooms and a basement.
Some townhouses even offer a backyard. The great thing about these types of modern houses is that they are cheaper compared to the detached ones.
There are two kinds of ownerships when you purchase a townhouse: it could be freehold, which means you will have to take care of the maintenance every month.
Or you could also buy a townhouse as part of a condominium. In the latter case, you will be the owner of the unit, but all the repairs and maintenance will be the responsibility of the administration.
Semi-detached
These are houses that are constructed in lots next to each other and as a result, they share a wall. The advantage of buying semi-detached houses is that they have a lower listing price compared to the detached homes located in the same area.
Semi-detached houses offer you the same benefits as detached ones, such as having good square footage of living space, backyard, freedom to change the design. The difference is you will have to share all this with your neighbour.
The downside of buying a semi-detached house is that it is not a great property for investment, and if you want to make any changes, you will have to talk to your neighbour.
But, if you are a first-time homeowner and you don't have much money saved for the down payment, this is a great option.
Duplex and Triplex
There are two kinds you can have, apartments located on top of each other or two-story units side by side. These houses are usually used as a real estate investment. This way, the owner can get some stable income every month.
Sometimes the owner can rent the two apartments, or they will just rent one and live in the other. We don't advise buying these types of residential houses if you are looking for somewhere comfortable where you can live with your family.
This is due to the lack of space this design offers.
Different Types of Houses in Canada
We know purchasing a home is a long process that can turn out to be stressful, but with the options above, you can start doing a list of your possibilities.
Depending on what you are looking to have in your next home, you might prefer one type of house over the other. Even when it can take a long time to find the perfect property, don't give up. We are sure you will find your next home in Canada.